Food news antipasto
February 13, 2022 by Darcie
Tomorrow is Valentine's Day. If you are not the type to plan ahead, don't worry, we have your back. Good Food (Aus) has 22 last-minute Valentine's recipes that are simple yet impressive. Likewise, The Guardian features a bevy of recipes that are sure to impress.
One of my favorite food shows of the late 90s/early 00s was Two Fat Ladies. How could you not love the swagger and sass of Jennifer Paterson and Clarissa Dickson Wright tooling around on their Triumph motorcycle? As Eater's Amy McCarthy reminds us, the show was "pure comfort television, perfect for binge-watching on a lazy weekend."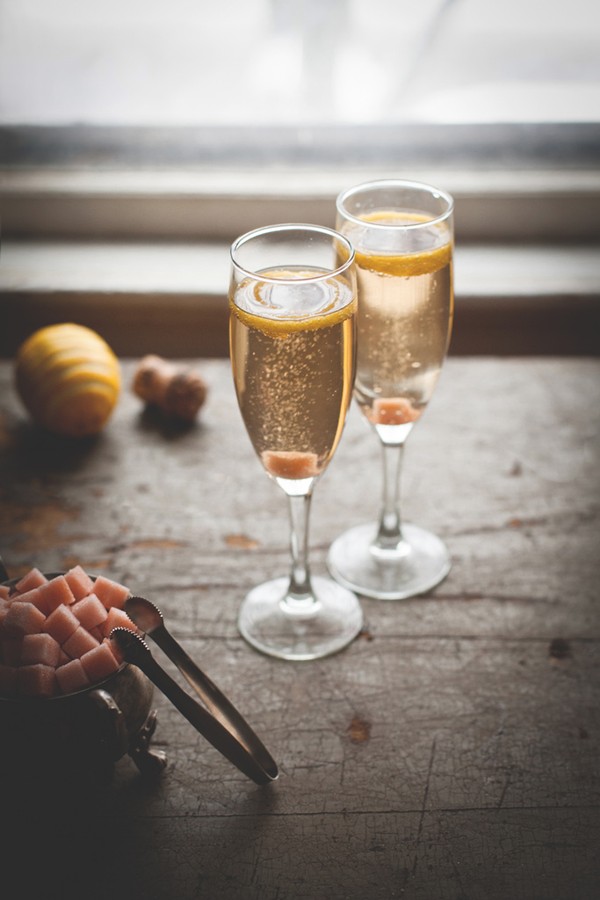 Do you love champagne? How about luxury travel? If the answer to those two questions is 'yes', then check out Food and Wine's recent article about a decadent train ride aimed at champagne lovers. The Venice Simplon-Orient-Express is offering riders a trip from Reims, France to Venice, Italy. Reims is chosen because it is the home of Veuve Clicquot, which is celebrating its 250th anniversary. The stay in Venice is at the hotel where the Bellini was born. If any of our members takes this trip, please send us a photo, as that is the only way we will be able to experience it.
Inflation has been hitting grocery budgets hard, and consumers are being warned to brace for more price hikes. The latest is from giant global food brand Unilever, which has recently announced that it expects to raise prices again (possible paywall on this link) on items such as Marmite, Dove's soap and Hellmann's.
Fans of Paris Hilton's show Cooking with Paris might be disappointed there is no second season, but perhaps they can take solace in a new celebrity cooking program. This one is from Brooklyn Beckham and follows a similar format to Hilton's show, with celebrity guests and all. The program is charmingly titled "Cookin' with Brooklyn" but be forewarned, he has about the same cooking ability as Hilton.