Do you have what it takes to make the Queen's pudding?
January 10, 2022 by Darcie
Queen Elizabeth II, the longest-reigning British monarch, is celebrating her Platinum Jubilee this year. Numerous celebrations will take place to mark the occasion, and to coincide with the summer's festivities, the royals – in partnership with Fortnum & Mason – are asking citizens to create a special pudding in honor of the anniversary.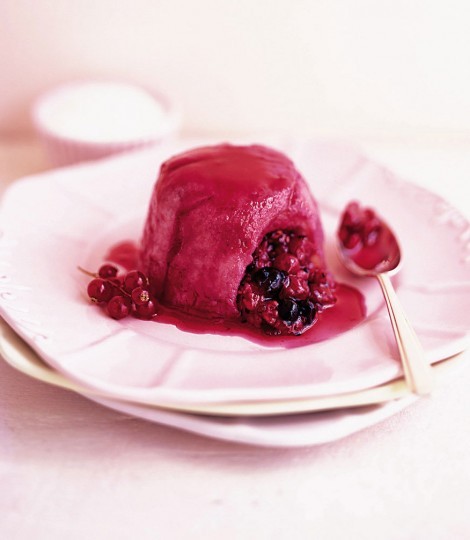 The contest for the "platinum pudding" is designed "to emulate the coronation chicken created for Elizabeth's ascendance to the throne in 1953" and comes complete with its own set of rules. Fortnum & Mason has laid out criteria you will want to consider when concocting your winning recipe:
It Tastes Just Right – I guess they'll know it when they see it?
The recipe must be Perfect for Home Bakers
It must tell A Memorable Story
And of course it need to be Fit for The Queen
Talk about intimidating! First things first, however – F&M explains what constitutes a pudding for this contest, since the word's definition is broad and encompasses things beyond dessert. According to F&M, "although the term 'pudding' has become synonymous with dessert in Britain, not all puddings are desserts, while all desserts are puddings in the modern sense of the word."
Entries are now open for the competition (open to UK residents 8 and older) and you have until February 4th to enter (one entry per person). Following a month of various levels of judging, there will be a live final round featuring the top five submissions. Judges for the contest include Mary Berry, Regula Ysewijn, Monica Galetti, Liam Charles, and Jane Dunn.
Seen anything interesting?
Let us know
& we'll share it!