The last few weeks: Magnolia Network, 2022 cookbooks, giveaways, previews and more
January 7, 2022 by Jenny
Happy 2022! This week's roundup will share posts and information since our last roundup on December 17th.
The Magnolia Network announced that the popular Waco couple, Chip and Joanna Gaines, will officially rebrand the DIY television network on Jan. 5. Viewers will be able to "experience everything Magnolia" in one place. The great news about this is that now we can watch episodes of Zoë Bakes and other shows such as Erin French's The Lost Kitchen without paying for another streaming service. Check your local cable listings – I already have my DVR set.
I realize the dust hasn't settled on 2021 but I am so excited for the cookbooks being released in this year. Recently, I updated our preview post with books coming from Erin Jeanne McDowell Savory Baking (Harvest, an imprint of Harper Collins/Mariner Books will be releasing Erin's book as well as others); Food52 Food52 Simply Genius, Samantha & Samuel Clark Moro Easy, Edd Kimber Small Batch Bakes, Karen Martini Cook: Your Friend in the Kitchen, Ixta Belfrage (of Ottolenghi fame) Mezcla: Recipes to Excite, Naomi Duguid The Joy of Salt, Esteban Castillo Chicano Bakes, Maori Murota Cuisine Japonaise, Nicole Presley Flantastic!: Mexican Desserts, Odette Williams Simple Pasta and Danny Bowein Mission Vegan. I hope that this year will be a smoother one for publishers and authors. The last two years were rough with so many book publication dates changing.
The last few weeks on the blog
Since our last roundup, Darcie has written these articles:
Darcie's weekly food news antipasto is shared every Sunday and the tag #foodnews brings up these information-packed posts from the most current to the first one. Darcie can be followed on Instagram at darcie_bakes.
Jane has published her annual best lists:
Since our last roundup, I have posted the following:
Please be sure to check our Calendar for updated events including the new series of Bake from Scratch classes at Williams-Sonoma (note this coming Monday, Jan 10th class with Dorie Greenspan) and Rick Rodgers' new baking classes that look amazing!
Our cookbook deals post is frequently updated so check that post often for new sales (the ICYMI post explains the post in detail). My Instagram is thecookbookjunkies.
Jenny and the EYB Team
---
Recently Indexed Titles
Our team of member and pro indexers are working hard indexing titles, both new and old. Below are just a few highlights. A reminder: newly indexed titles will always show up at the top of the EYB Library and your Bookshelf so you will always know which titles have just been indexed. Recent indexed magazines can be found here.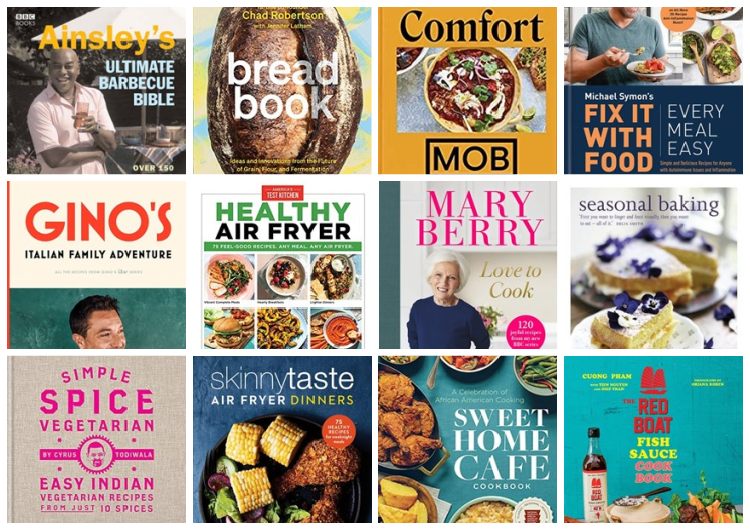 ---
Member Photo of the Week
Veggie burgers from The Weekday Vegetarians: 100 Recipes and a Real-Life Plan for Eating Less Meat (page 120) by Jenny Rosenstrach submitted by member Nkrieda78
Have you uploaded any of your own photos yet? Learn more! Please remember to update your profile with your Instagram name if you would like to be tagged in any photos that we share!
---
Featured Online Recipe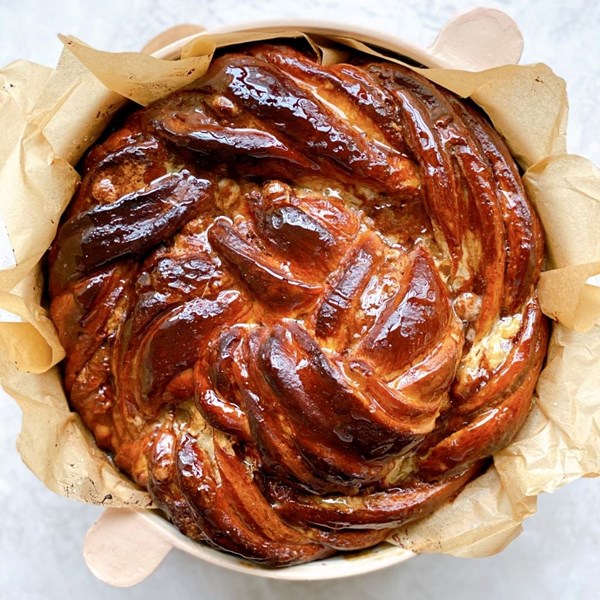 Dark chocolate, tahini, and halva brioche babka from www.seedandmill.com by Erin Clarkson
---
EYBDigital Previews
Recently we uploaded our 1,213th EYBDigital Preview where a selection of full sample pages is available for the following cookbooks.
Learn more about EYBDigital Previews.
Note: To learn why you cannot add all EYBDigital Preview recipes to your Bookshelf, please read this Help page.

---
Cookbook Giveaways
Click on the Blue Link Below to Enter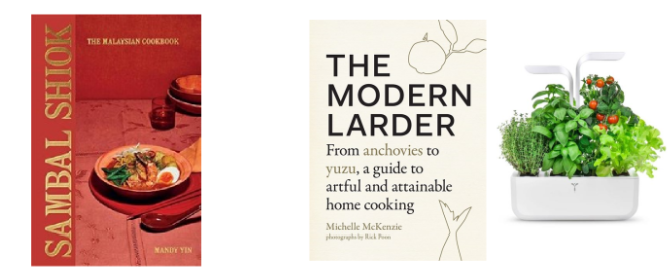 The cookbook giveaway roundup shares all current giveaways including those open worldwide and to other regions.