Sugar, I Love You – Cookbook Giveaway
January 2, 2022 by Jenny
Enter our US/UK giveaway to win one of four copies of Sugar, I Love You: Knockout Recipes to Celebrate the Sweet Things in Life by Ravneet Gill.
Hello members, I've been missing in action – working on indexing and end of year projects as well as being under the weather. I will be putting up some great cookbook giveaways in the next few weeks so be sure to check back. To start off 2022, I have a fantastic baking book to tell you about.
Following up on the bestselling The Pastry Chef's Guide, Ravneet Gill returns to elevate homemade baking. Having laid down the basics and demystified the technicalities in her first book, her second offering, Sugar, I Love You, is a personal love letter to patisserie bursting with color and flavor, sprinkled with personal anecdotes and killer recipes.
With detailed recipes encompassing cheesecakes from around the world, multi-layered, multi-textured cakes, sweet doughs to plaits, soufflés, fritters and many more, Ravneet's signature style and easy-to-follow approach will help the reader build up their baking armory.
One of my food resolutions for 2022 is to make an entremet. This book has an entire chapter on the subject which is ideal for a newbie to this particular creation. I have a collection of gorgeous pastry books but when I decide to take on this project – I will turn here to get started. The directions are clear and concise and include: how to build an entremet, recipes for a variety of sponges, soaking syrups, spreadables (ganache, compotes, caramels, curds), mousses or fillers, glazes, jellies, crunchy bits, and garnishes. With this chapter, I can mix and match components to create an entremet of my choosing.
The following recipes are available online for you to try now. That miso caramel tart is calling my name as soon as I feel up to getting back into the kitchen for baking (well that recipe and the LPC Lazy Person's Cake which looks incredible).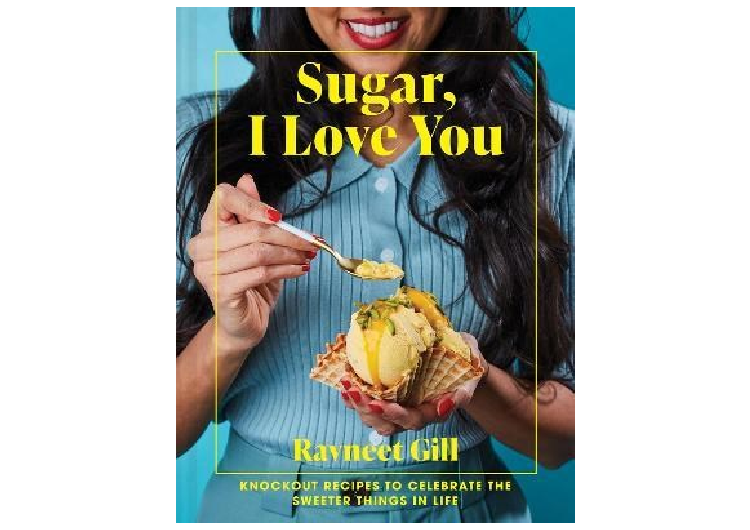 Special thanks to the publisher for providing four copies (two to US members/two to UK members) of this title in our promotion. Entry options include answering the following question in the comments section of this blog post.
Which recipe in the index would you like to try first?
Please note that you must be logged into the Rafflecopter contest before posting or your entry won't be counted. For more information on this process, please see our step-by-step help post. Once you log in and enter your member name you will be directed to the next entry option – the blog comment. After that, there are additional options that you can complete for more entries. Be sure to check your spam filters to receive our email notifications. Prizes can take up to 6 weeks to arrive from the publishers. If you are not already a Member, you can join at no cost. The contest ends at midnight on March 24th, 2022.
a Rafflecopter giveaway
Seen anything interesting?
Let us know
& we'll share it!