Food news antipasto
December 26, 2021 by Darcie
All of us at EYB hope our Members enjoyed a delicious holiday meal this weekend. If you made a large feast, you might be eyeing a lot of leftovers – there is a ham bone in my refrigerator getting ready for a long bath in broth to become a calico bean soup. Over at The Happy Foodie, you can find many more creative ideas on how to put your holiday leftovers to good use.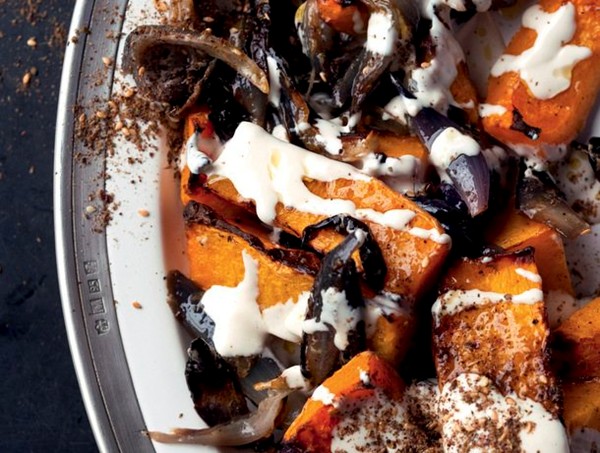 The small California restaurant Chez Panisse, led by Alice Waters, has had outsized influence on the culinary landscape of the US. As the restaurant celebrates its 50th anniversary this year, Inside Hook spoke with six alumni of the eatery about their experiencing working at such an iconic location. David Lebovitz, Dan Barber, Paul Bertolli, and others shared their thoughts about their time at Chez Panisse and their biggest takeaway from Alice Waters.
It looks like the upcoming Veganuary month might see an even bigger increase in participants than ever before. Becoming vegan, once seen as a fringe diet, is more widely accepted these days, with fully one-third of Brits looking favorably at vegan diets, according to a recent survey. One in eight home-prepared meals is vegan, and the number of people in the survey who said they followed a plant-based diet was 8%, higher than any previously reported amount. The number of vegan recipes indexed on EYB has also grown in recent years, with nearly 46,000 online vegan recipes in the Library, including the wildly popular Roasted butternut squash & red onion with tahini & za'atar from Jerusalem by Yotam Ottolenghi and Sami Tamimi shown above.
Looking forward to 2022, food industry insiders are making their predictions as to what trends will emerge in food and restaurants. Some of the themes that experts think will be big next year include robots for restaurants, alcohol-free drinks, and a move toward foods with history or heritage.
Most people have finished their Christmas baking, putting away the Santa and candy cane cookie cutters until next year. Google recently shared the most popular searches for Christmas cookies in each state of the US. Where I live, gluten-free cookies topped the list, while other states had things like Italian or vegan Christmas cookies. In my opinion, the results were pretty boring except for Virginia, which had ooey-gooey Christmas cookies. I could only find one recipe in the EYB Library that came close to this, Ooey-gooey chocolate chip-cherry bars. If you know what ooey-gooey cookies are, let me know in the comments!