Food news antipasto
December 19, 2021 by Darcie
A Texas woman's viral obituary recently made people chuckle, but it was a Washington Post article about the number of obituaries that mention casseroles caught my attention this week. In the past two years, the number of obituaries that referenced casseroles climbed by 43 percent (no doubt another measure of the pandemic's toll). More important than the numbers is the reality that these obits "hint at what we lost: shared meals and the people who cooked them."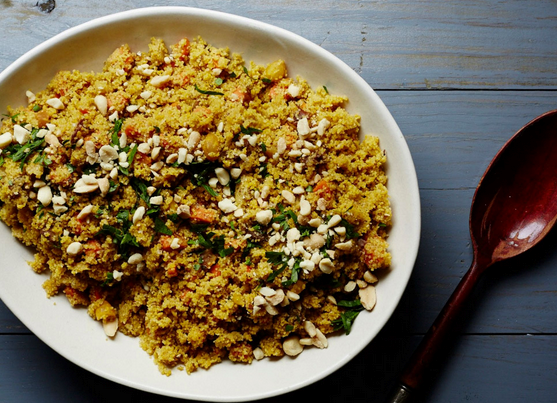 It's difficult to believe that Christmas is only a few days away. If you aren't done with your baking, shopping, and other holiday tasks you might be starting to get nervous. The Happy Foodie says not to panic, however, and provides several last minute edible gift ideas so you can still pull off that holiday miracle of getting it all done in time.
No one wants to think about foodborne illness during the holidays, but it is a good time to brush up on food safety protocols. After all, you don't want to make your friends and relatives ill because you cut corners in your prep to save time. Good Food (Aus) reminds us of the steps to follow so we can have a food-safe Christmas.
When people from one culture have children who are raised in another culture, the kids pick up on influences from both their parents and the milieu in which they are immersed. This is known as "third culture," and as the Toronto Star's Karon Liu explains, it can greatly influence how one cooks and eats.
With the holidays come plenty of leftovers as we tend to go overboard with the food and drink during this season, and that often results in tons of food waste. If you have a surplus of food but don't know what to do with it, don't worry: there's an app for that. The BBC tells us about several different ventures that aim to reduce food waste by redistributing surplus goods from restaurants, cafes, supermarkets, and homes.
Even though I've been cooking for decades, I am always learning new things. Today I found out about a whole grain that I hadn't heard of before: fonio. This West African grain is rich in zinc, iron, and B vitamins and in addition it possesses a hearty flavor. If you are looking to experiment with the grain, the EYB Library features 26 recipes that use fonio, and almost half of them are available online.
As 2021 winds down, people are guessing what the hot new foods will be in the upcoming year. One food and beverage insight company, Datassential, released its list of the 10 foods and flavors to watch out for in 2022. The list include shashlik, sikil pak, black salt, yuba noodles, and chiltepin peppers.
Rosé wine has skyrocketed to popularity in the past few years, a trend that some have attributed to the millennials' penchant for all things pink (although there is likely more to it than that). One brand in particular has enjoyed a catapult to the top: Whispering Angel. The Guardian's Elle Hunt explains how this upscale supermarket wine has taken the world by storm. The tipple is a favorite of everyone from Malia Obama to Adele.
We will end this week's installment with a feel-good story about a man who found a battered copy of his mother's 1960 school cafeteria cookbook and decided to republish it. After posting about the cookbook in a Facebook group that reminisced about the community's past, Dusty Hudgins received hundreds of comments about how seeing the cookbook stirred up memories. He contacted the original publisher which was not only still in business but which also agreed to reproduce the book. Hudgins has sold several hundred copies, with all proceeds going to charity.
Seen anything interesting?
Let us know
& we'll share it!