Your Home Izakaya Cookbook Giveaway and Zojirushi Pressure Induction Heating Rice Cooker
December 14, 2021 by Jenny
Enter our US/UK/AU/NZ giveaway to win one of three copies of Your Home Izakaya: Fun and Simple Recipes Inspired by the Drinking-and-Dining Dens of Japan by Tim Anderson. One US winner will receive the book and a Zojirushi Pressure Induction Heating Rice Cooker & Warmer NP-NWC10/18.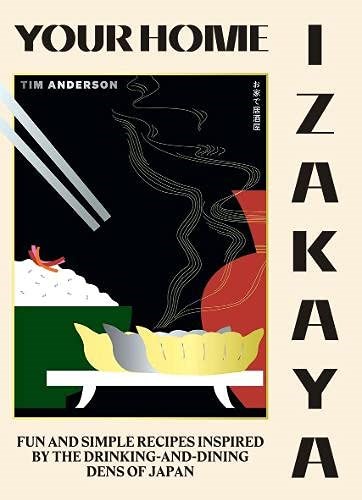 Your Home Izakaya: Fun and Simple Recipes Inspired by the Drinking-and-Dining Dens of Japan by Tim Anderson made my best books of 2021 list. Tim's books are nothing short of spectacular. I say that as a cookbook lover and lover of all things Japanese.
Izakaya (居酒屋) is made up of three kanji (system of Japanese writing) meaning, in order, "stay-drink-place." A spot to grab a drink, settle in, and get comfortable. Izakaya began as sake stores that allowed their customers to drink on the premises, and, over time, they began to serve food as well. The food is simple to prepare but big on flavour, making it conducive to sociable snacking in between gulps of booze. Pepper steak with garlic soy sauce, Cheese and onion gyoza, and Karaage 6.0 (the sixth version of fried chicken that Tim has written.)
Our

takes you inside this book and features the following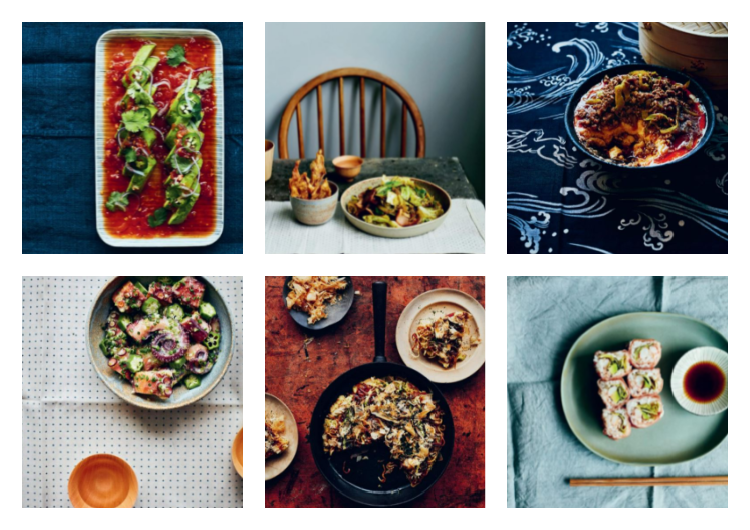 My devotion to Zojirushi products is well documented. Recently, we did a promotion for their griddle and takoyaki plate and I have reviewed and could not live without their Zojirushi bread maker which I use for every dough I make. Seee these posts December 2018 and August 2019 for more information.
I purchased the Zojirushi 5-1/2 Cup Micom Rice Warmer & Cooker for myself and had been using it weekly. The Zojirushi is light years ahead of any other rice cooker. Rice comes out perfectly and stays hot until dinner is ready. This month Zojirushi sent me the Pressure Induction Heating Rice Cooker & Warmer NP-NWC10/18 which has taken residence on my counter.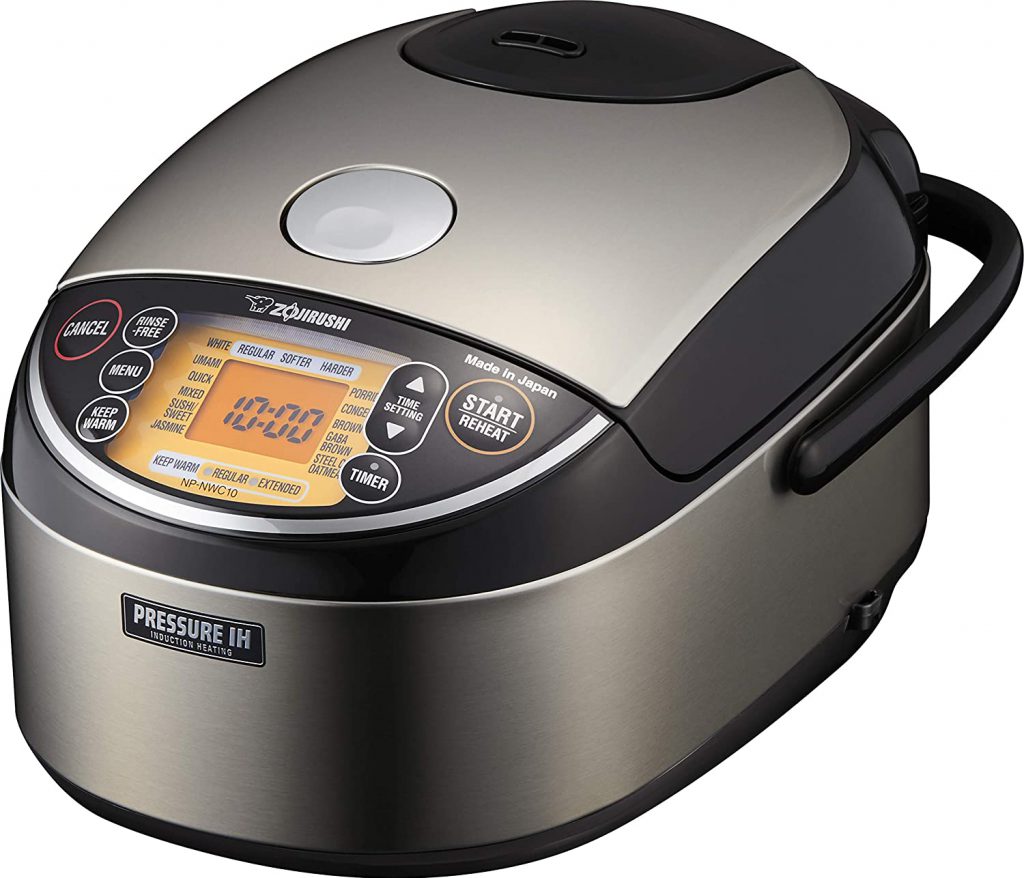 Below I have set out the features of this stellar appliance:
Capacity Up to 5.5 cups / 1.0 liter.
Pressurized Cooking and Steaming: Promotes gelatinization and produces sticky and plump rice. Automatically selects from 3 pressure levels according to the menu selected. Utilizes 4 different pressure settings to perfect variety of textures. Applies pressure at the end during steaming to burn off excess moisture for best cooking results.
Menu settings include: white (regular, softer or harder), umami, mixed, sushi/sweet, Jasmine, porridge, congee, brown, GABA brown, steel cut oatmeal, rinse-free and quick cooking.
Advanced fuzzy logic technology with AI (Artificial Intelligence): AI technology "learns" and adjusts the cooking cycle to get perfect results
BPA-free (all areas that come into contact with food or beverage).
Included components: Pressure Induction Heating Rice Cooker, Rice Spatula, Spatula Holder, and 2 Measuring Cups (regular and green rinse-free).
Made in Japan.
Yes, you can make rice in a pan or pressure cooker but what I love about this product is that it is absolutely fool proof. The rice is always perfect every single time and again the warming function keeps it piping hot while you complete the rest of dinner. I make rice at least twice a week and this machine is a wonder!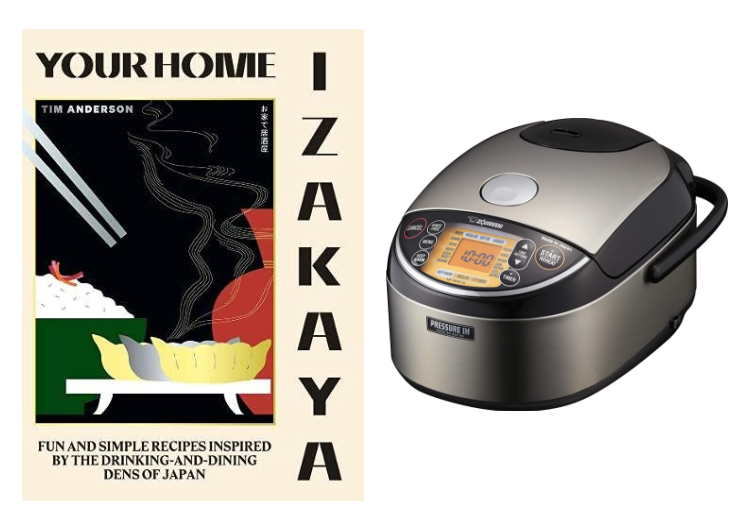 Special thanks to the publisher for providing three copies of this title in our promotion and to Zojirushi for offering a Pressure Induction Heating Rice Cooker & Warmer NP-NWC10/18 to one US member. Entry options include answering the following question in the comments section of this blog post.
Which recipe in the index would you like to try first?
Visit the Zojirushi site and leave a comment about a product you would like to try? I have my eye on the Yin Yang hot pot.
Please note that you must be logged into the Rafflecopter contest before posting or your entry won't be counted. For more information on this process, please see our step-by-step help post. Once you log in and enter your member name you will be directed to the next entry option – the blog comment. After that, there are additional options that you can complete for more entries. Be sure to check your spam filters to receive our email notifications. Prizes can take up to 6 weeks to arrive from the publishers. If you are not already a Member, you can join at no cost. The contest ends at midnight on February 18th, 2022.
a Rafflecopter giveaway