Philadelphia bookstore features a growing culinary section
December 13, 2021 by Darcie
We love hearing about cookbook stores, and today we learned about a bookstore, Molly's Books & Records, that features a large and growing selection of used cookbooks, making it the best source for cookbooks in the Philadelphia area according to Abigail Weil of Eater. Third-generation bookseller Molly Russakoff, inspired by the store's location in the Italian Market, decided to expand the culinary section and dedicated the entire back of the shop to cooking related tomes.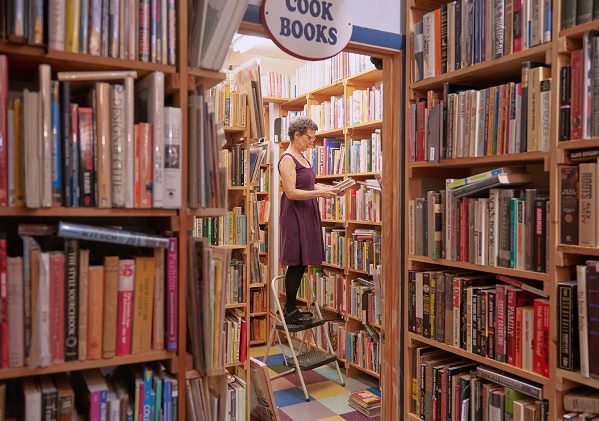 Russakoff, who is also an accomplished poet, believes that cookbooks belong to the literature section of her bookstore, a belief that we at EYB wholeheartedly endorse. In curating her collection, Russakoff prizes global diversity, telling Eater she seeks out different cuisines and tries to "represent them as authentically as I can." She has a vast and varied collection, with items ranging from midcentury cooking pamphlets to a rare double-signed copy of From Julia's Kitchen.
The store does not have an online presence, so you will have to visit it in Philadelphia to find out what is available in its stacks. Sounds like another great reason to add Philly to your travel plans. If you live in the area or are planning to visit soon, Russakoff is holding a huge sidewalk sale now through the holidays to make way for new arrivals.