Winners of the 2021 Gourmand Awards
November 29, 2021 by Darcie
The winners of Gourmand's Best in the World 2021 awards were feted today at a ceremony at Les Cordeliers, Paris. According to Gourmand's President Edouard Cointreau, Les Cordeliers is the most historic setting used by the Gourmand Awards as Les Cordeliers is a gorgeous Medieval monastery/convent turned into the French Revolution Club led by Danton.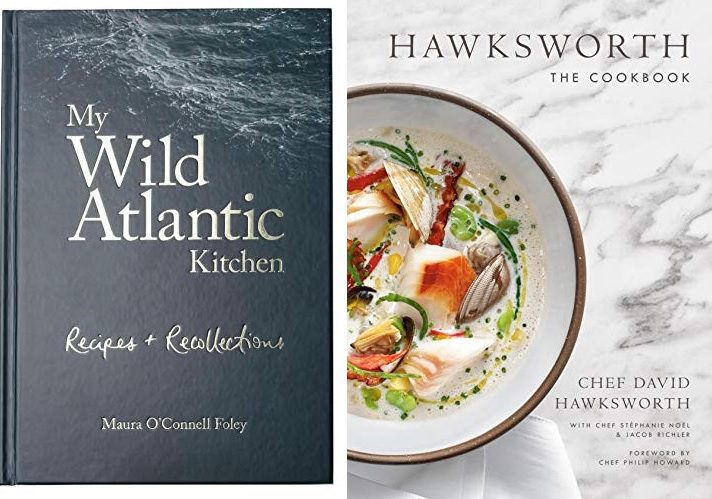 The ceremony was originally planned for May, but COVID interrupted the plans. The winners were announced without fanfare earlier in the year, but the awards party was moved to November. Each category of the Gourmand Awards contains four winners, considered the "Best in the World" for their respective topics or regions. The list is sprawling and contains worldwide submissions for various cities, countries, and subjects, including Food Books Fighting Covid 19, Male Chef Book, Female Chef Book, Bloggers, Food Tourism, Food Heritage, Dairy and Cheese, Chocolate, and loads more.
Unlike most awards, you will find books from almost every country in the world, including Bulgaria, Cuba, the Czech Republic, Guatemala, and Somalia in addition to the usual USA and UK offerings you expect to see in other awards lists. There are many English-language books in the EYB Library amongst the winners including some that might have slipped under your radar such as the books pictured above, Hawksworth: The Cookbook by David Hawksworth and My Wild Atlantic Kitchen by Maura O'Connell Foley.
One of the more unusual cookbooks I spied on the list hailed from Mexico, in the Indigenous Foods category, and featured recipes for insects (Recetas con insectos by Beverly Ramos). Not all of the winners are straight-up cookbooks as the Gourmand Awards look at food culture more broadly, but even if you don't plan to purchase any of the books, it is an intriguing list to read. In addition to announcing the 2021 winners, Gourmand has released its list of 2022 nominees. If you think the winners' list is long, wait until you read the slate of nominees for next year!