Sambal Shiok: The Malaysian Cookbook – Giveaway
November 29, 2021 by Jenny
Enter our US/UK/AU/NZ giveaway to win one of three copies of Sambal Shiok: The Malaysian Cookbook by Mandy Yin.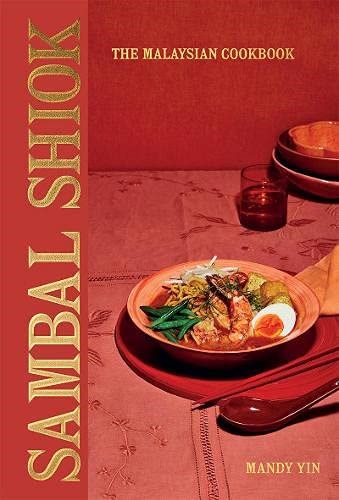 As founder and head chef of Sambal Shiok in London, Mandy Yin cooks some of the best Malaysian food in the country for hordes of hungry customers who hope to get a taste of her crunchy Malaysian fried chicken.
Mandy admits that her food isn't designed with authenticity in mind – she takes inspiration from her Peranakan Chinese heritage, as well as the multicultural street food scene of Kuala Lumpur as well as her upbringing in the UK. What we are left with is utterly delicious, accessible Malaysian food that you can cook in your own home with help from her debut cookbook, Sambal Shiok.
This book is a vibrant collection of 75 Malaysian-inspired recipes that were handed down from Yin's mother as well as those that she has developed for her cult London restaurant. Mandy begins with filling us in on the origins of the food culture as well as her memories of Malaysia. What follows are chapters on satay and her street food journey, hawker-centre favourites, home-style dishes, and ends with snacks.
The type of dishes you will find are a recipe for Chicken satay next to a Satay burger and Malaysian fried chicken beside Malaysian fried cauliflower. A beautiful blend of classic, fusion, hawker meets home style, dishes await us here.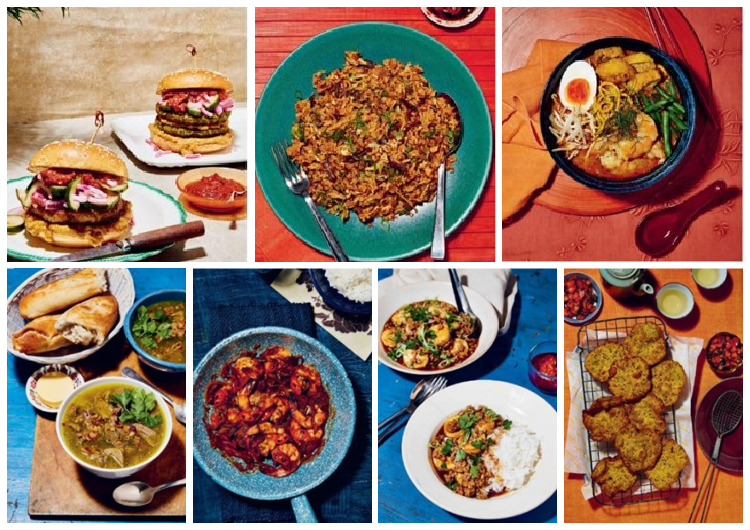 Our

takes you inside this beautiful book and features the following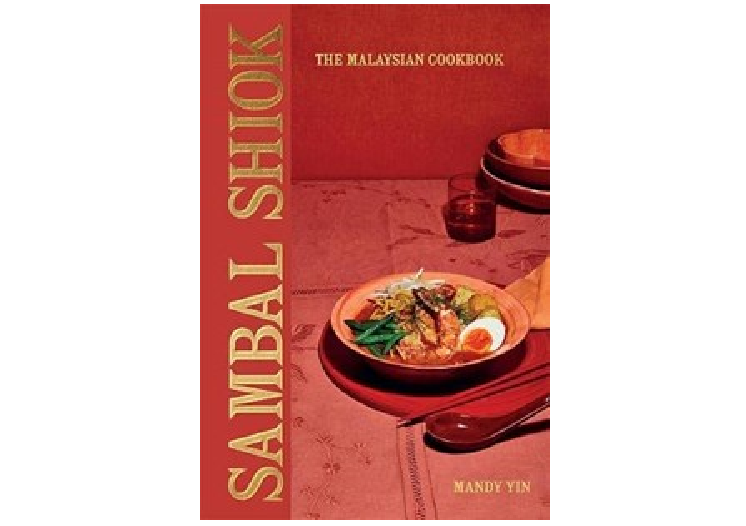 Special thanks to the publisher for providing three copies of this title in our promotion. Entry options include answering the following question in the comments section of this blog post.
Which recipe in the index would you like to try first?
Please note that you must be logged into the Rafflecopter contest before posting or your entry won't be counted. For more information on this process, please see our step-by-step help post. Once you log in and enter your member name you will be directed to the next entry option – the blog comment. After that, there are additional options that you can complete for more entries. Be sure to check your spam filters to receive our email notifications. Prizes can take up to 6 weeks to arrive from the publishers. If you are not already a Member, you can join at no cost. The contest ends at midnight on February 19th, 2022.
a Rafflecopter giveaway