Cooking at Home and a Smithey Wok Giveaway
November 28, 2021 by Jenny
Enter our US giveaway to win a copy of Cooking at Home: Or, How I Learned to Stop Worrying About Recipes (And Love My Microwave) by David Chang and Priya Krishna and a Smithey wok.
Cooking at Home: Or, How I Learned to Stop Worrying About Recipes (And Love My Microwave) by David Chang and Priya Krishna teaches cooks of any level far more than to just follow a recipe. Note: Today there is a coupon on Amazon for $5.00 off the cost of the book – I am not sure when this offer will expire.
David came up as a chef in kitchens where you had to do everything the hard way. But his mother, one of the best cooks he knows, never cooked like that. Nor did food writer Priya Krishna's mom. So Dave and Priya set out to think through the smartest, fastest, least meticulous, most delicious, absolutely imperfect ways to cook.
The recipes in this book are not set up typically. They are written in a narrative form with no separate listing of ingredients as you can see from our preview. My emotions keep waffling on this style. I absolutely love that we are getting Chang and Krishna's recipes, but I am not very fond of digging through the text for a list of those ingredients even with them being highlighted in underlined green font. Then I waffle back to thoughts that this book is about teaching us to use our instincts in the kitchen and don't mind the style at all.
After spending more time with this title, I am loving learning from these two great chefs. The style of the book is akin to them being in the kitchen next to you and letting you in on all their secrets. Beginning cooks will love the simplicity of the layout and experienced cooks will take in the tips and tricks to level up their own cooking style.
Our

takes you inside this fascinating book and features the following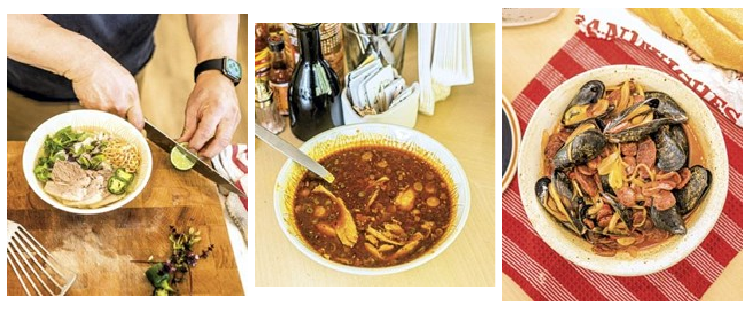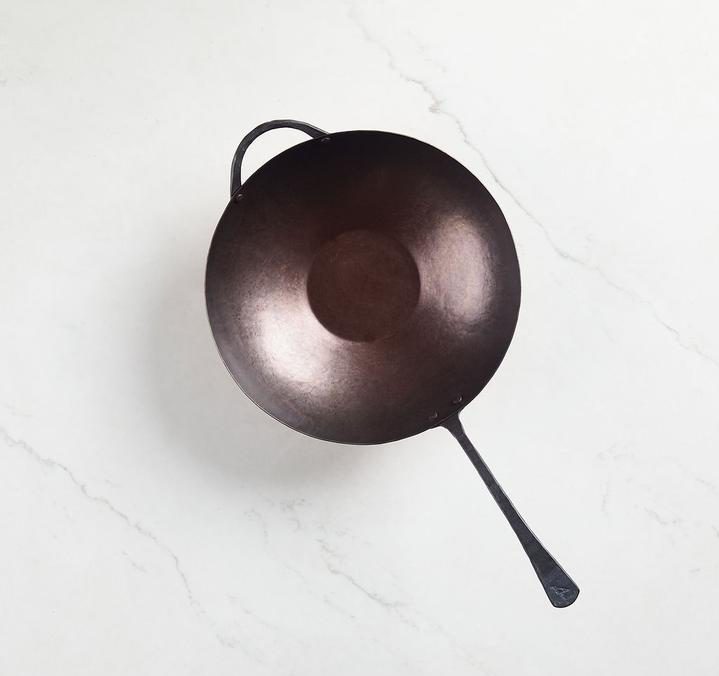 The Smithey wok is lightweight and a quality piece of cookware. In addition, not only is it a workhorse, it is a beautiful item to add to your collection. All of Smithey's products look as good as they perform. See these posts for other Smithey products: Oval roaster, Cast iron griddle, Cast iron chef's skillet.
Right now Smithey is having a Black Friday sale – no code necessary. Purchase certain products to receive free products such as a Smithey ornament, spatula, or 6 inch skillet (or even all three!). Act quick if interested – this deal may expire soon.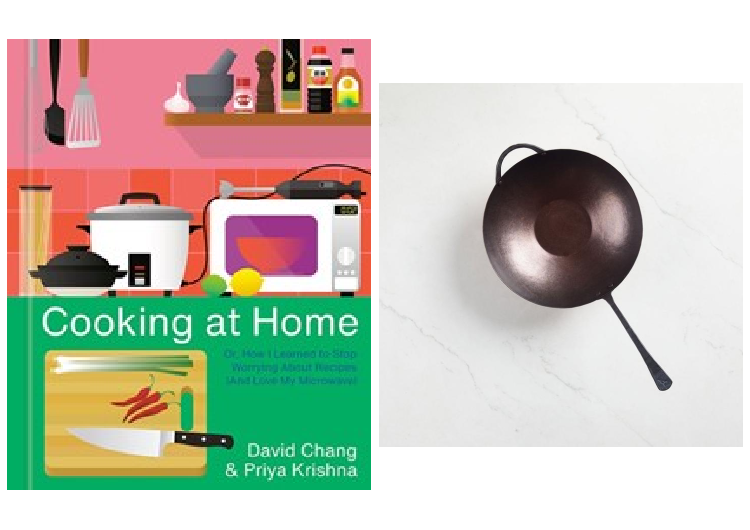 Special thanks to the publisher for providing one copy of Cooking at Home and to Smithey for offering one of their beautiful woks in this promotion. Entry options include answering the following question in the comments section of this blog post.
Which recipe in the index of Cooking at Home would you like to try first?
Visit Smithey and leave a comment about which product you have your eye on?
Please note that you must be logged into the Rafflecopter contest before posting or your entry won't be counted. For more information on this process, please see our step-by-step help post. Once you log in and enter your member name you will be directed to the next entry option – the blog comment. After that, there are additional options that you can complete for more entries. Be sure to check your spam filters to receive our email notifications. Prizes can take up to 6 weeks to arrive from the publishers. If you are not already a Member, you can join at no cost. The contest ends at midnight on February 18th, 2022.
a Rafflecopter giveaway