How to make the best use of holiday leftovers
November 25, 2021 by Darcie
Yesterday I learned that the average American eats 4,000 calories on Thanksgiving, an astonishing amount of food. Even after stuffing ourselves many of us have plenty of leftovers, and while turkey sandwiches are great you can only eat so many before you tire of them. It pays to look beyond the sandwich to find tasty options for those Thanksgiving leftovers.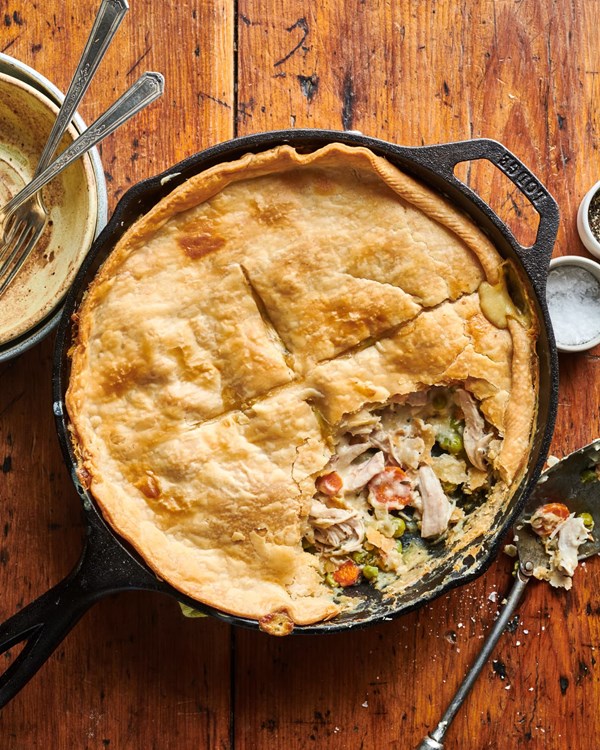 The Washington Post offers ideas including waffles and soup, while the Food Safety Network instructs us on how long we should store the food and the best ways to safely reheat things. Real Simple gives us seven soups that use Thanksgiving leftovers, and the Seattle Times keeps in the soup theme with a hearty chowder.
Today tells us we should ditch the sandwich in favor of pot pies – and offers a whopping 17 different recipes from which to choose. King Arthur Baking likewise turns to pie with an all-in-one number that has the added bonus of being freezer-friendly.
If leftovers just aren't your thing but you do not want to be wasteful, head over to Grist. There Kate Yoder encourages us to embrace the leftovers, reminding us that it is indeed a luxury to have excess food. We here at EYB hope our US Members have a Happy Thanksgiving and enjoy their holiday meal (and the leftovers).
Photo of How to make leftover Thanksgiving turkey pot pie from The Kitchn