A legendary pastry chef returns to the Big Apple
November 18, 2021 by Darcie
Pastry chef Claudia Fleming is an icon in the baking world. Her 2001 cookbook The Last Course became such a sought-after item that it was reissued in 2019. Now the vaunted chef has returned to the limelight with a role in restaurateur Danny Meyer's empire, serving as Executive Pastry Director for Union Square Hospitality Group, a position she assumed at the beginning of the pandemic. She recently sat down with Food & Wine to talk about what it has been like returning to NYC restaurant kitchens.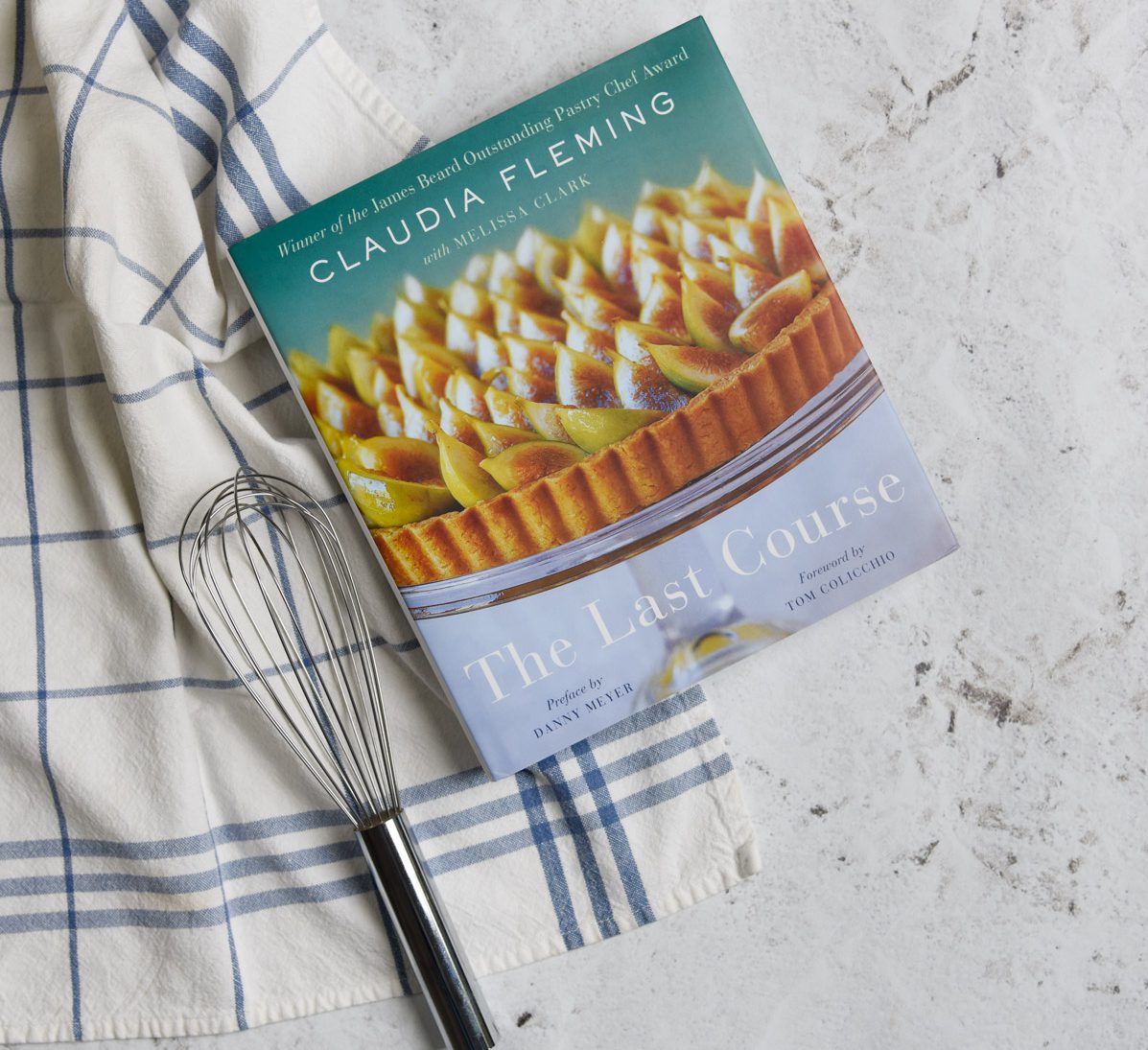 Fleming has a long history with Danny Meyer – she was the pastry chef at Gramercy Tavern starting in the mid 1990s, the impetus for her amazing cookbook The Last Course. Taking on her current position is sort of a homecoming for Fleming, who moved to Long Island in 2005 to open a restaurant with her husband, Gerry Hayden. She had no plans to return to the hustle and bustle of the city, but in 2020 – a few years after her husband passed away – she sold her restaurant and called up her former employer.
"Danny reminded me that on my exit interview from Gramercy, I told him I would never work for another restaurateur," Fleming said. Never say never seems to be the operating phrase, as she has returned, working mainly at the newly-opened Ci Siamo, with plans to eventually provide advice to all of the pastry operations across Union Square Hospitality Group. Let's hope that this new role results in another fantastic cookbook. Read more about Fleming and her reissued cookbook in Jenny's interview.