Mary Berry says she is never too old to learn
November 12, 2021 by Darcie
Dame Mary Berry has earned the right to retire from public life if she wants to, but the octogenarian is still going strong, hosting a new series 'Love to Cook' that premiered yesterday on BBC Two. In the first episode, Mary shows us that in addition to cooking, she loves to get in the garden and grow her own produce. Five additional episodes showcase Mary trying new things in the kitchen.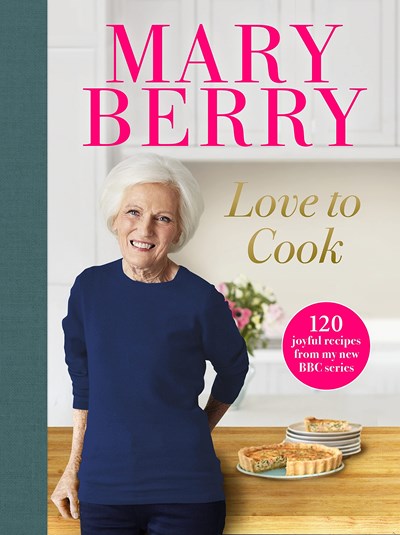 Berry says that she enjoys learning about new cuisines and foods, and she relates how she goes about researching a new ingredient, telling the BBC that "When I come back from perhaps a lovely restaurant meal and I've had something different, I come home and, now I'm terribly modern, I get my phone out and look on my phone about the ingredient." One of her more recent discoveries has been miso, the Japanese fermented soybean paste that is enjoying broad popularity these days. Berry says she is not aiming to follow the crow by including a new miso-based recipe on her show, saying that "I'm not trying to be trendy! I'm becoming addicted."
The show's companion cookbook, Mary Berry: Love to Cook: 120 Joyful Recipes from my New BBC Series, was released a couple of weeks ago and will soon be indexed in the EYB Library. With recipes like Kashmiri chicken curry and Lemon limoncello pavlova, it is easy to see that Berry continues to enjoy learning and growing in her cooking.