Under Coconut Skies – Cookbook Giveaway
November 8, 2021 by Jenny
Enter our US/CA/UK/AU/NZ giveaway to win one of 3 copies of Under Coconut Skies: Old and New Recipes from the Philippines by Yasmin Newman.
Yasmin Newman is the author of 7000 Islands: A Food Portrait of the Philippines and The Desserts of New York: And How to Eat Them All. In her latest book she returns to her Filipino roots.
The Philippine Archipelago is situated in the western Pacific Ocean, and consists of about 7,640 islands (only about 1,000 are inhabited), that are broadly categorized under three main geographical divisions from north to south: Luzon, Visayas, and Mindanao. The tropical hills of the Philippines provide exotoic produce and the rivers and miles of coastline offer a wealth of seafood.
In Under Coconut Skies, Yasmin invites you into her kitchen and on a journey through the region with stunning imagery and personal stories. The book covers ingredients, influences, and techniques before diving into recipes that are organized by "stirring the senses" (food that cools, warms, soothes and excites), "daily traditions" (food that binds), "natural beauty" (food with our hands), and "memories" (food that celebrates, commemorates and reminds).
Our

takes you inside this title and features the following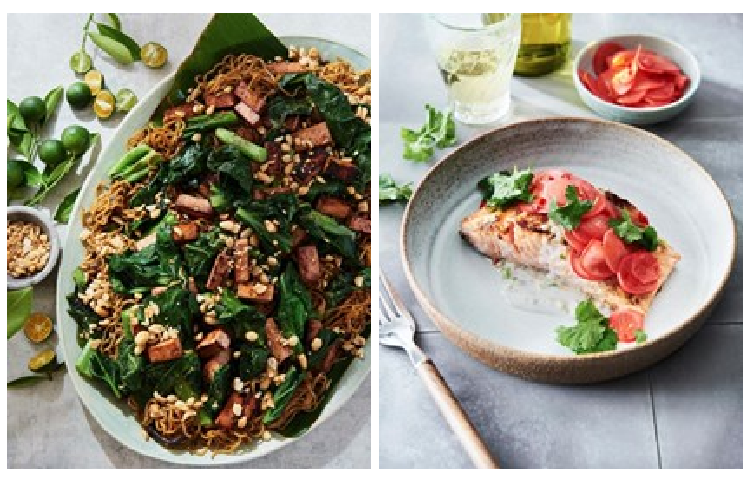 Under Coconut Skies provides an intimate look at the Philippines through Newman's lens. Thanks to Smith Street Books for providing the materials for our EYBD Preview as well as offering copies of this bok in our giveaway below.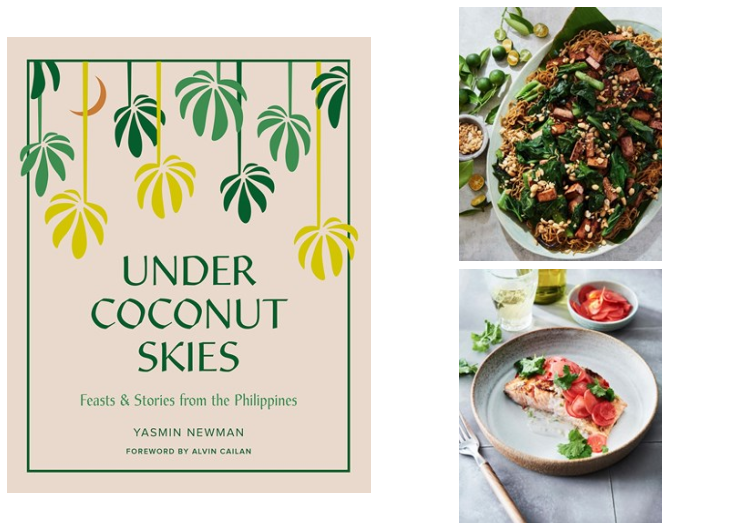 Enter to win one of three copies of Under Coconut Skies. Entry options include answering the following question in the comments section of this blog post.
Which recipe in the index would you like to try first?
Please note that you must be logged into the Rafflecopter contest before posting or your entry won't be counted. For more information on this process, please see our step-by-step help post. Once you log in and enter your member name you will be directed to the next entry option – the blog comment. After that, there are additional options that you can complete for more entries. Be sure to check your spam filters to receive our email notifications. Prizes can take up to 6 weeks to arrive from the publishers. If you are not already a Member, you can join at no cost. The contest ends at midnight on January 28th, 2022.
a Rafflecopter giveaway