The Great British Bake Off / Baking Show Recap Episode 5 – German Week
October 23, 2021 by Jenny
Jane, Darcie, and I are back for another recap of what happened under the tent this week: German Week or as Lizzie named it: Jürgen Week and stated that "We're just here for the ride".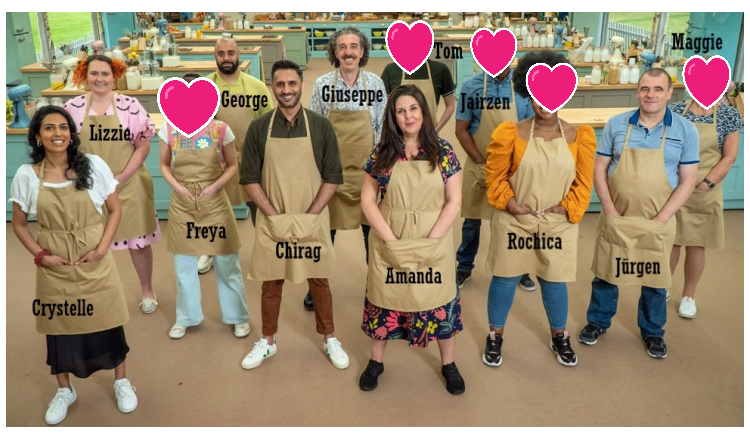 I will be first to admit I had no idea who Noel and Matt were parodying in the opening number but I do know it will haunt my dreams. I have since learned that they were taking on Kraftwerk, a German band. Prue came to the rescue with a mercy killing and pulled the plug.
Signature: Two batches of 12 German biscuits in 2 hours and 15 minutes. One batch should be shortbread in nature and the second batch should use ground almonds. Prue stated that they should be intricately decorated – the type of German biscuits you find at Christmas time.
Jürgen telling Noel that the German baking show only had one host which was very efficient made me chuckle. Jürgen ended up with another Paul Hollywood handshake for his perfect biscuits. Freya had some issues with both of her biscuits – one had sticky bottoms, the other had burnt raisins which she was going to pull off and then just decided to cover those burnt bits in icing. Lizzie's cheeky biscuits were delightful but Paul said they were underbaked and that her second biscuit was overbaked. Overall, everyone did very well with their biscuit baking. Another comment, I'd like to add is that I hate that they bake their cookies on those baking sheets with no rims. I have severe anxiety when they move those trays in and out of the oven. Let's do the right thing USA and ship some rimmed baking sheets to the UK.
Darcie: Kraftwerk is one of my favorite bands so I did understand the reference and thought it was one of the better parody openings Matt and Noel have done. I was happy to see everyone receiving good comments in the signature portion – this group of bakers ranks as one of the best in the history of GBBO. Lizzie continues to crack me up, and her quips throughout the episode made me think she would do a great job as a host of the competition, in case Matt or Noel decide to leave. Noel did have a good jab at Paul here, however, as Paul was inspecting Amanda's cookies – "These are called hearts, Paul, most normal people have them."
Recipes:
Products: Rimmed baking sheets, Silpat Perfect Cookie mat, Dessert molds with pusher (like Lizzie used).
---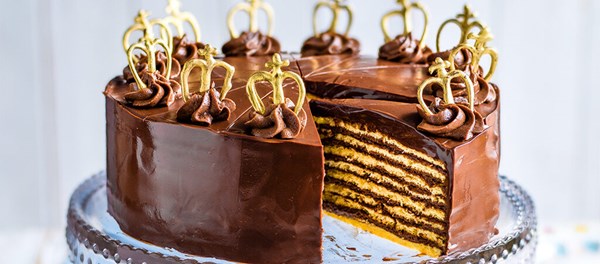 Technical: A Prinzregententorte cake in 2 hours and 45 minutes.
The Prinzregententorte was created to celebrate Prince Regent Luitpold who reigned from 1886–1912. This traditional Bavarian cake is made up of eight layers of sponge, symbolizing the eight administrative districts of Bavaria that existed at the time.
Chigs stated he "ain't got a Scooby Doo" as I felt that most of the bakers were struggling. I will never understand why they are given such bakes when the temperature in the tent is slightly cooler than hell.
Judging ranked from worst to best – saw Amanda in number 8, Crystelle in number 7……then Lizzie number 3, Chigs number 2 (he obviously did have a Scooby Doo) and Guiseppe taking first. As Prue said, "It took an Italian to make a perfect German cake."
Darcie: Ya gotta love German – instead of creating a new word, let's just take a bunch of smaller words and smash them all together to create a portmanteau (a word which, ironically, is French). Maybe that is why multi-stacked layer cakes like Schichttorte are popular in Germany. Or maybe it's just because they are DELICIOUS.
German is not easy to pronounce, so I chuckled as the bakers tried to say 'Prinzregententorte'. I grew up in a household where German was spoken daily so I might do a bit better than most, but this also means I am absolutely rubbish at speaking any Romance language. I also laughed when Lizzie described what the other bakers were doing: "Sometimes Chigs is very irrational and starts jumping around like a maniac" said as the camera cuts to Chigs is twirling around in a circle saying "ganache, ganache, ganache."
Recipes:
Prinzregententorte (even though Prue set the challenge and the recipe on GBBO's site lists it as Prue's recipe – the photograph when saved is named Paul's Prinzregententorte).
Products: Edible gold powder; Cake ring and acetate sheets; at the bottom of this post is a template I created to pipe crowns should any of us be so inclined to bake a Prinzregententorte.
---

Showstopper: A yeast leavened cake in tiers in 4 1/2 hours.
Jürgen told Paul that in Germany they would not do a tiered yeasted cake. You tell him! Jürgen's French slap technique had Amanda wanting to take a victim statement from that dough. Freya mentioned (after talking about making it half-way through) that her mom told her "Don't worry, your dad will come and get you on Tuesday". I loved that Lizzie told Noel not to bring his erratic behavior in her baking space. Everyone received relatively decent praise save Freya. Her bake was messy with too much dough and underbaked. Matt's quick reflexes saved Giuseppe's top tier from hitting the floor – that was impressive. Giuseppe made an amazing cake that was the rave.
Darcie: Again, Lizzie had me guffawing as she ribbed Noel about not being able to be quiet. Her star is beginning to shine more each week, as she impressed Paul and Prue with her flavors and with elevating her decorations to a higher level. Crystelle did well in the showstopper, and she could also be poised for a breakout in the near future. The bakers created some impressive structures, and I wished I could have tasted Giuseppe's light and airy yeasted cake. George squeaked by this week, as did Amanda.
Recipes:
Star baker: Giuseppe
Sent home: Freya – she broke my heart being in tears.
Products: Kugelhopf pan
For a look into more German baking:
Jane: Maybe I am getting used to all the accents or maybe I'm so engrossed in the baking that I miss British references that need explaining, but I have nothing to add to Jenny and Darcie's excellent summaries.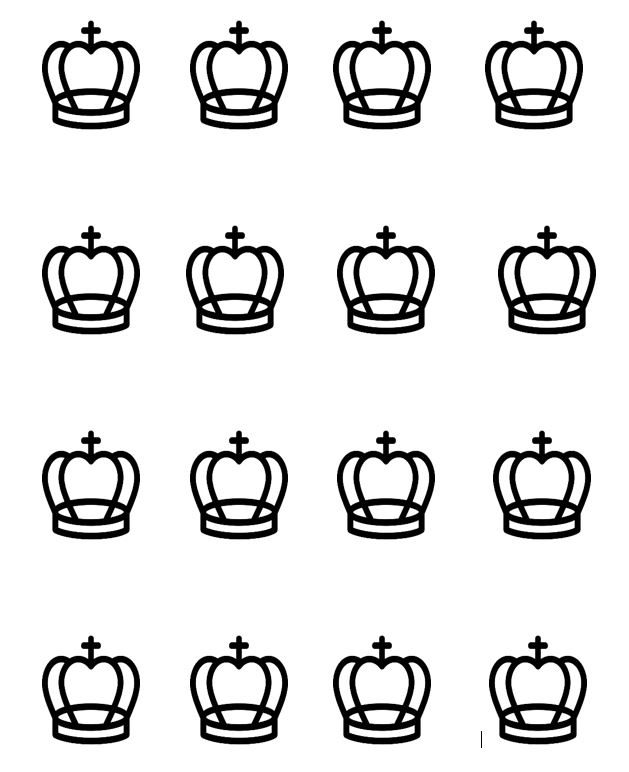 Seen anything interesting?
Let us know
& we'll share it!