Peace, Love & Pasta – Cookbook Giveaway with a Pasta Machine
October 20, 2021 by Jenny
Enter our US/CA giveaway to win one of three copies of Peace, Love, and Pasta: Simple and Elegant Recipes from a Chef's Home Kitchen by Scott Conant with one US winner receiving an Anolon gourmet pasta maker.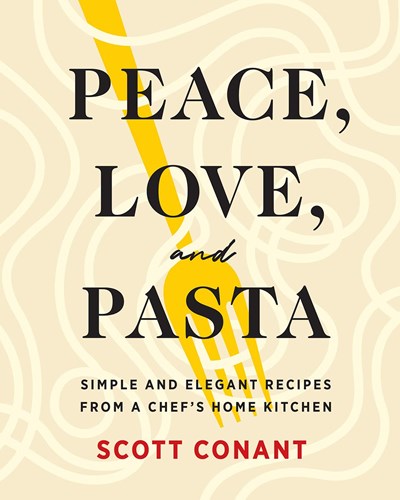 Peace, Love, and Pasta: Simple and Elegant Recipes from a Chef's Home Kitchen by Scott Conant is a cookbook of restaurant-quality meals that can be made easily in our own home kitchens. During the lockdown we have seen an influx of books being written by top chefs sharing the dishes that they cook at home for themselves and family.
Thirty years into an illustrious career of restaurant openings across the country, widespread acclaim, and frequent appearances on the Food Network's Chopped, Conant has returned home to create his most personal cookbook yet. Meals cooked from simple, fresh ingredients were staples of his childhood in a New England family with roots in southern Italy (including recipes inspired by his Turkish wife). As is true with most cooking, simple is best and Conant brings that motto home in this beautifully photographed cookbook.
Our

takes you inside this beautiful book and features the following


Scott shares from scratch pasta recipes in his title as well as his most requested dish Pasta pomodoro. For any of these dishes you may make the pasta or use store-bought – so we have options. There is a also a full chapter entitled "Detour to Turkish Home Cooking" featuring the food that his wife, Meltam, grew up with. This is what makes this book so special we are given Conant's home recipes whether they be Italian, American or Turkish (there is even a recipe gorgeous German plum cake). The final chapter is all about desserts and you know I love a great dessert chapter. Desserts include the Hazelnut and brown butter cake shared above in our EYBD Preview, the German plum cake just mentioned and Whoopie pies, along with a few more. So, you can see that a true melting pot of deliciousness awaits us in this book.
On Oct 28th at 6pm Scott Conant will be featured at Sur La Table's cookbook club. See the details here to sign up. Included in the price is a copy of the cookbook!
---
To celebrate this beautiful book, Anolon is providing one US winner one of their gourmet pasta makers. While you can make homemade pasta from scratch without having a pasta maker, it is so much easier and convenient to have one of these little gems in your arsenal.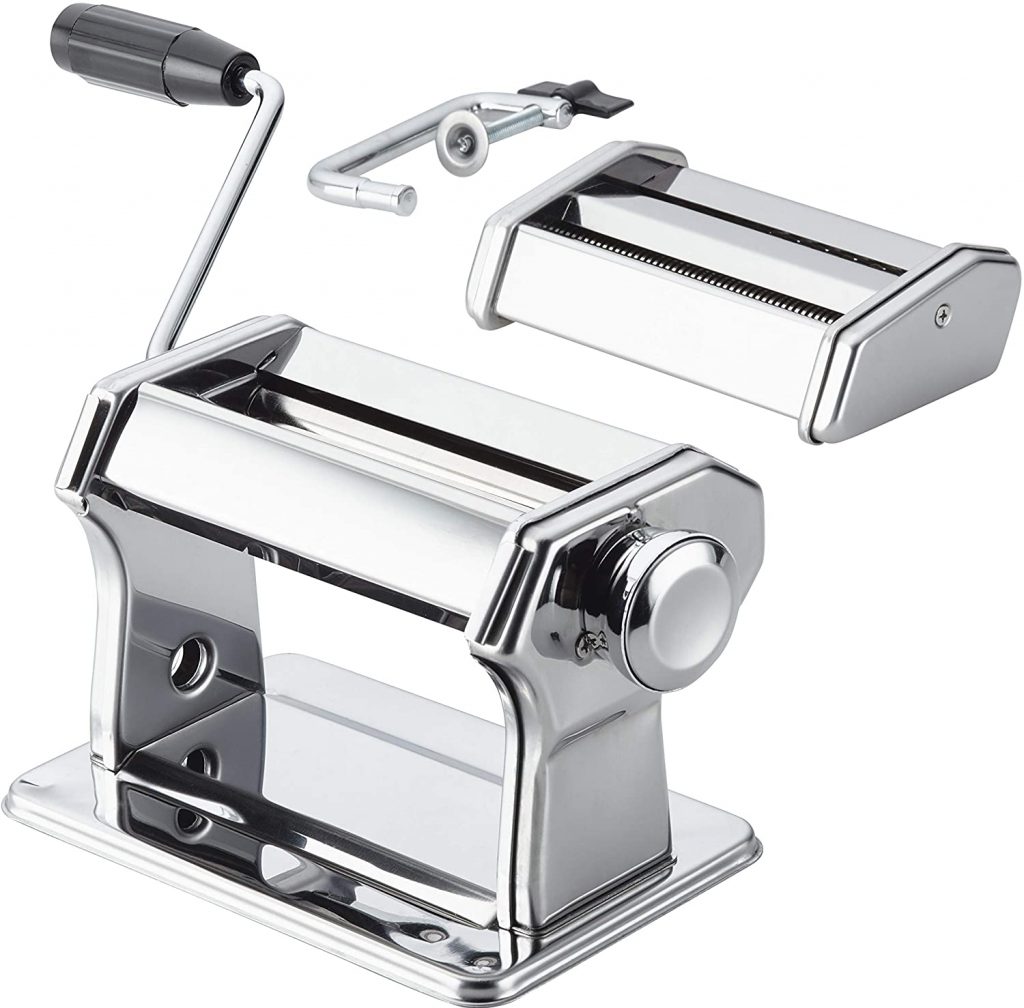 This chrome plated pasta maker features:
Traditional Italian design with durable construction
Smooth, authentic hand crank for easy rolling of dough into lasagna or sheet pastas features a comfortable, durable handle
Seven position selector knob allows for easy width adjustment of solid, chrome plated pasta dough rollers
Convenient, adjustable countertop clamp tightens pasta maker to flat surfaces for steady, wiggle-free operation
Pasta cutting attachment features pre-set, carbon steel blades for slicing dough into fettucine or spaghetti noodles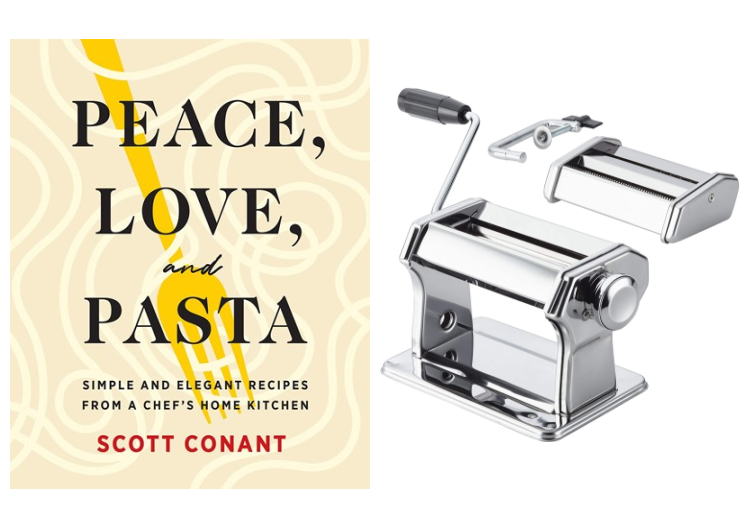 Special thanks to the publisher for providing three copies of this title in our promotion and to Anolon for offering one of their gourmet pasta makers to one US winner. Entry options include answering the following question in the comments section of this blog post.
Which recipe in the index would you like to try first?
Please note that you must be logged into the Rafflecopter contest before posting or your entry won't be counted. For more information on this process, please see our step-by-step help post. Once you log in and enter your member name you will be directed to the next entry option – the blog comment. After that, there are additional options that you can complete for more entries. Be sure to check your spam filters to receive our email notifications. Prizes can take up to 6 weeks to arrive from the publishers. If you are not already a Member, you can join at no cost. The contest ends at midnight on December 20th, 2021.
a Rafflecopter giveaway