The Best of Artisan Bread in Five Minutes a Day – Cookbook Giveaway
October 18, 2021 by Jenny
Enter our giveaway to win one of four copies of The Best of Artisan Bread in Five Minutes a Day: Favorite Recipes from BreadIn5 by Jeff Hertzberg and Zoë François. Three copies will be up for grabs in the US courtesy of the publisher. One additional copy will be provided by Eat Your Books worldwide.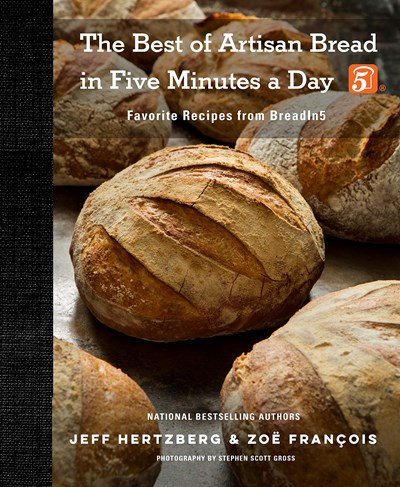 If you do not have any of Jeff Hertzberg and Zoë François bread books in your library, now is your chance to rectify that situation. This month The Best of Artisan Bread in Five Minutes a Day: Favorite Recipes from BreadIn5 was published. In this new release, the authors have chosen their favorite 80 recipes from all five of their books, bringing them together into a single volume that is the only bread book a baker needs.
In addition to old favorites, the book pulls in a few new tricks, tips, and techniques that Jeff and Zoë have learned along the way. With the revolutionary stored-dough technique along with color and instructional black-and-white photographs readers can have stunning, delicious bread on day one.
What is stored-dough? Each recipe in the book makes enough dough for many loaves. Mix all the ingredients into a container. Let them sit for two hours – then you are ready to shape and bake the bread or refrigerate the dough and use it over the next couple weeks. When you want fresh-baked bread, take a piece of the dough from the container and shape it into a loaf. Let it rest for twenty minutes or more, and then bake.
In this "best of" title, the authors share everything we need to know about ingredients, equipment, tips and techniques, before providing recipes to get you baking right away.
The following two recipes are available online for you to begin your bread baking adventure now.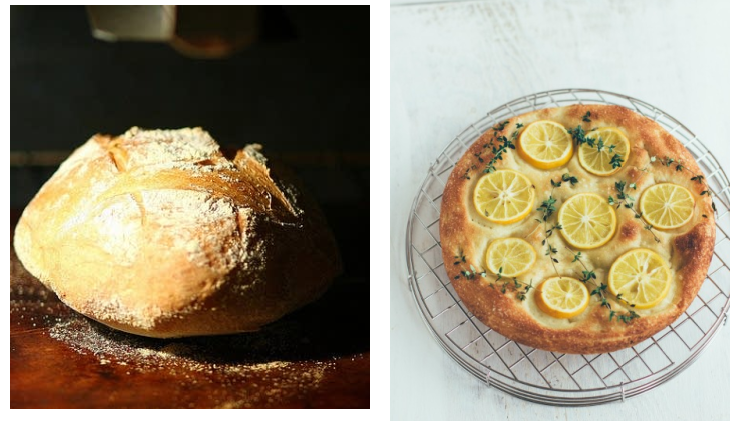 I am always thrilled when a fantastic bread book is published and The Best of Artisan Bread in Five Minutes a Day is the best of both worlds bringing together tried and true recipes along with new tips and techniques.
---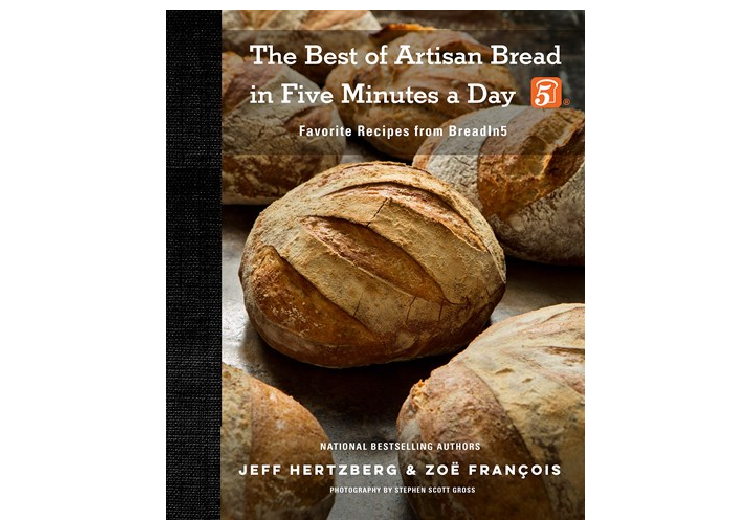 Special thanks to the publisher for providing three copies of this title in our promotion open to US members. One additional copy will be provided by EYB worldwide. Entry options include answering the following question in the comments section of this blog post.
Which recipe in the index would you like to try first?
Please note that you must be logged into the Rafflecopter contest before posting or your entry won't be counted. For more information on this process, please see our step-by-step help post. Once you log in and enter your member name you will be directed to the next entry option – the blog comment. After that, there are additional options that you can complete for more entries. Be sure to check your spam filters to receive our email notifications. Prizes can take up to 6 weeks to arrive from the publishers. If you are not already a Member, you can join at no cost. The contest ends at midnight on December 17th, 2021.
a Rafflecopter giveaway