Changes to the James Beard Awards
September 17, 2021 by Darcie
A little over a year ago, the James Beard Foundation announced that it would be foregoing its 2021 James Beard Awards and instead would conduct an audit of its policies and processes. The goals of this audit "were to remove systemic bias, increase the diversity of the pool of candidates, maintain relevance, and align the Awards more outwardly with the Foundation's values of equity, equality, sustainability, and excellence for the restaurant industry." The JBF recently published the results of this audit, including the changes it plans to make to its awards.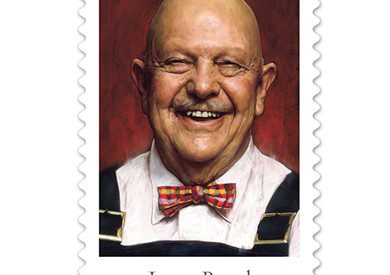 The move came after years of dissatisfaction with the lack of diversity in the awards, and scandal about the lack of transparency following discovery of egregious conflicts of interest among judges. If the proposed changes are implemented, the makeup of award winners should look different in 2022. Many of the changes focus on the selection and retention of judges. Previous winners will no longer automatically become judges; instead, they will be considered for serving judges and will need to be voted into the judging panel. Further, the JBF has imposed term limits and included diversity goals for representation on judging panels. Food journalists will no longer be the only members of the Restaurant and Chef subcommittees. Additionally all judges (plus entrants and committee members) will have to sign a code of ethics.
JBF has lowered the cost to enter the media awards to $75 to facilitate a broader pool of applicants. They are also adding categories to the awards including Emerging Voice, and there is no longer an age limit for the Restaurant and Chef Emerging Chef (formerly Rising Star) award. JBF will be announcing all new categories in October, in time for calls for entries for the 2022 awards.