The cookbook that couldn't find a home
August 18, 2021 by Darcie
Hundreds of EYB Members own Gina DePalma's 2007 book Dolce Italiano: Desserts from the Babbo Kitchen, which enjoys a five-star rating. What you might not know is that DePalma penned a follow-up travelogue/cookbook that explored the sweets of every Italian region. That's because DePalma died of cancer at age 49, before the book could be published. With a working title of "My Sweet Italy," the project was to be a hybrid cookbook and culinary tour that would highlight the regionality of Italy's great pastry traditions. Taste Cooking brings us the story – as well as three recipes excerpted from the final manuscript.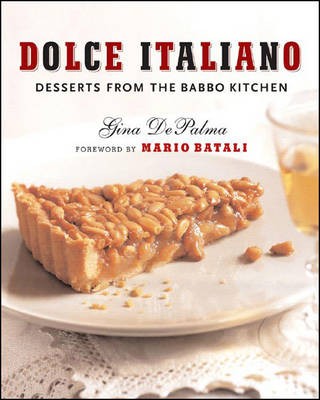 DePalma worked furiously on her sophomore effort, even as she battled the ovarian cancer that would finally take her life. Taste Cooking's Adam Reiner was allowed to read the complete manuscript, which DePalma had submitted to her publisher, W.W. Norton in March 2013, two years before she passed away. Strangely, Norton decided not to move forward with the book's publication, and it offered little explanation for its decision to shelve the project.
Anthony Bourdain, a good friend of DePalma, tried to get his publishing company to take it on, but was not able to convince them to publish Sweet Italy. So the book sits in limbo, finished except for layout and design, but with no place to call home. It seems as though publishers are hesitant to put out a book with no author to back it up, but that didn't stop them from publishing Bourdain's posthumous work (finished, of course, by Laurie Woolever, Bourdain's longtime assistant). We might not understand what, exactly, is keeping the book from seeing the light of day, but one thing we do know: based on the excerpted recipes, cookbook lovers are all the poorer for it.