Peggy Porschen: A Year in Cake Giveaway
August 7, 2021 by Jenny
Enter our US/UK/AU/NZ giveaway to win one of three copies of Peggy Porschen: A Year in Cake: Seasonal Recipes and Dreamy Style Secrets from London's Prettiest Bakery.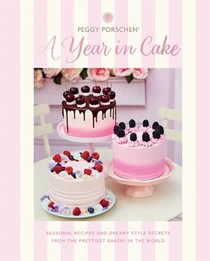 Peggy Porschen is a master baker who runs an iconic bakery in London (photograph below) renowned for it's delicious bakes. I want to go back to London just to step into the fairytale beyond that floral draped entrance. Peggy has an "at home" collection of baking kits on her site and she appears to ship throughout the UK and Europe.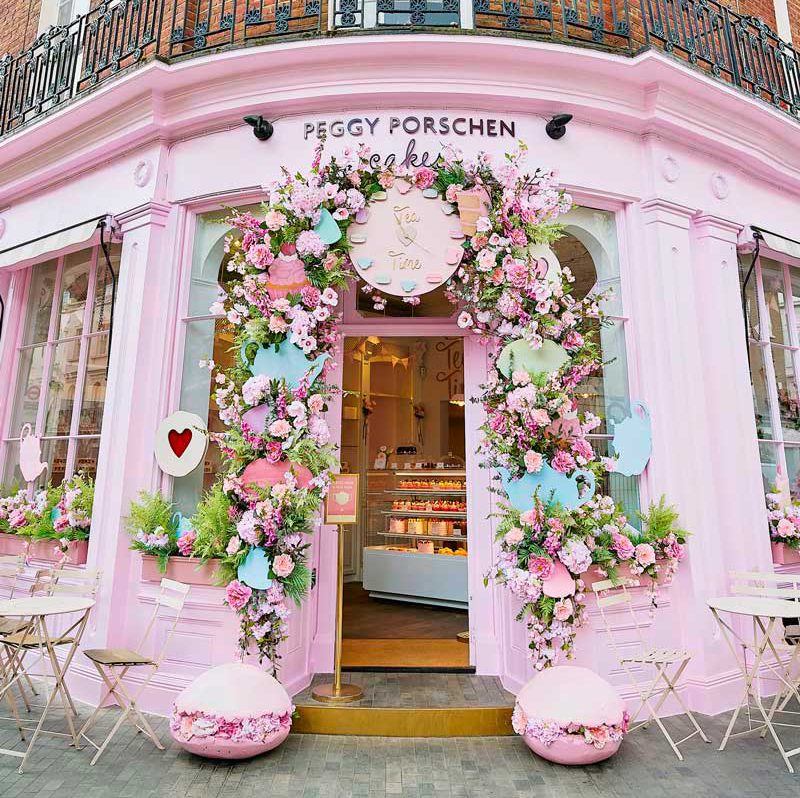 The cake maven's latest book Peggy Porschen: A Year in Cake is just as magical and beautiful as her shop appears to be. This title is filled with 44 recipes but more importantly pages of details and photographs so that we can create her masterpieces at home.
Our

takes you inside this beautiful book to give you an idea of what you can expect from this book. As the complete recipes are not shared in the preview, we have found one recipe online for you to try now: Ombre cherry and chocolate drip cake.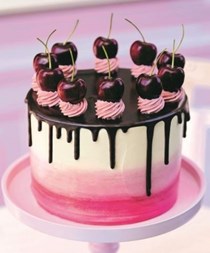 The Lemon and yogurt loaves are calling to me and I hope to get them made tomorrow. I have a full weekend of work but the loaves look doable in a short time period. The ombre cake is a stunner and one day I will have time – I will – to bake all my bucket list desserts. I hope heaven has a big kitchen.
Peggy has written a library of baking titles that are filled with sugary temptation. Be sure to add A Year in Cake to your library!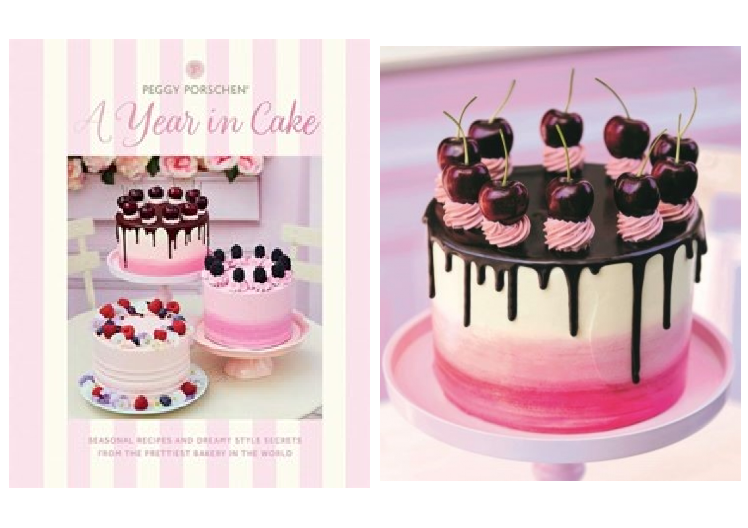 Special thanks to the publisher for providing three copies of this title in our promotion. Entry options include answering the following question in the comments section of this blog post.
Which recipe in the index would you like to try first?
Please note that you must be logged into the Rafflecopter contest before posting or your entry won't be counted. For more information on this process, please see our step-by-step help post. Once you log in and enter your member name you will be directed to the next entry option – the blog comment. After that, there are additional options that you can complete for more entries. Be sure to check your spam filters to receive our email notifications. Prizes can take up to 6 weeks to arrive from the publishers. If you are not already a Member, you can join at no cost. The contest ends at midnight on November 7th, 2021.
a Rafflecopter giveaway