Food news antipasto
July 18, 2021 by Darcie
The Anthony Bourdain documentary titled 'Roadrunner' was released in theaters on July 15 and is getting mixed reviews from critics. Helen Rosner likes it (but is disquieted by the artificial intelligence used to fabricate Bourdain's voice), while Sean Burns says it is more of a petty tell-all than a true portrait of the revered chef. The film explores Bourdain's life, focusing mainly on what happened after he wrote Kitchen Confidential.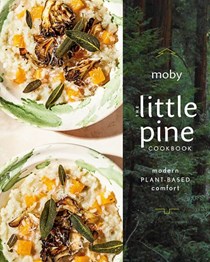 Not only is the Bourdain biopic hitting the big screen, this week we also get a glimpse of the upcoming Julia Child documentary. The film, which has no release date yet, uses archival footage and interviews with chefs and friends to tell Julia's story. I'm not sure the documentary will break any new ground, but the chef interviews and flashbacks to Julia's many television appearances that appear in the trailer indicate it will be a satisfying film for the trailblazing chef's fans.
Celebrity cookbooks continue to be popular, and sometimes I am surprised at which celebs turn to the kitchen for their second act. The latest celebrity-turned-cookbook author is Moby, a musician and animal activist who owns the Los Angeles-based vegan restaurant Little Pine. Moby's book contains 125 recipes from the restaurant, and all proceeds from The Little Pine Cookbook: Modern Plant-Based Comfort will be donated to an organization helping animals. (From Jenny – this book looks spectacular – more in my Fall /Autumn preview).
Jay Rayner was speaking to my soul this week in his Observer Food Monthly article about salads. I so want to love salad, and this spring I even planted a variety of lettuces and other greens in my garden hoping it would spark a romance with salad. It did not, my lettuce has long bolted to seed, and Rayner voices my frustration.
For those who love foie gras but are concerned about the ethical implications of eating it, you might be interested in a story from Bloomberg about lab-grown foie gras. Paris-based startup Gourmey is using duck stem cells grown in vitro to produce a product that tastes just like the real thing. Unlike other lab-grown meats, the texture of the faux foie gras rivals that of its natural counterpart.