Lioroooosh: Baking from my Tel Aviv Kitchen
July 17, 2021 by Jenny
Sometimes Amazon's "you might be interested in" choices are the equivalent of getting a lump of coal in your stocking at Christmas. But then every once in a while those same algorithms hand you a diamond of a recommendation.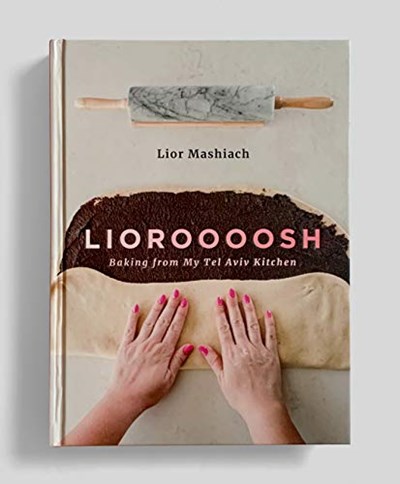 Lioroooosh: Baking from my Tel Aviv Kitchen by Lior Mashiach was the diamond this week and one look at the cover sold me. This title arrived yesterday, and I spent some quality time with Lior's work since then.
I'll begin by telling you a bit about the author. Lior is a pastry chef who lives in Tel Aviv. She has had a love affair with the kitchen since birth. Before moving to New York to begin her culinary studies she wanted to gain experience in a restaurant kitchen. She worked at the now shuttered Raphael in Tel Aviv (which was one of the best restaurants at the time). The experience gained at Raphael proved to be invaluable. There she learned about cleanliness in the workplace and more importantly she discovered how fast of a worker she was – which had her being called an "overachiever" in culinary school.
She studied at the French Culinary Institute in New York (which became the International Culinary Center and more recently a part of the Institute of Culinary Education). She interned at Eataly, Mercer Kitchen and at RBI Cakes – the studio of cake designer Ron Ben-Israel. After interning she returned to Tel Aviv and began work at Pronto. Soon after, she learned she had been accepted for an internship at Noma.
While at Noma, she began to write about her experiences there in a blog which became popular and reminded her how much she loved to write. After Noma, she returned to Pronto for a year before deciding to take a year off to travel. Japan, Australia, and Thailand provided her with adventure and new flavors to explore. When she returned to Israel she opened up her own studio and the rest as they say is history.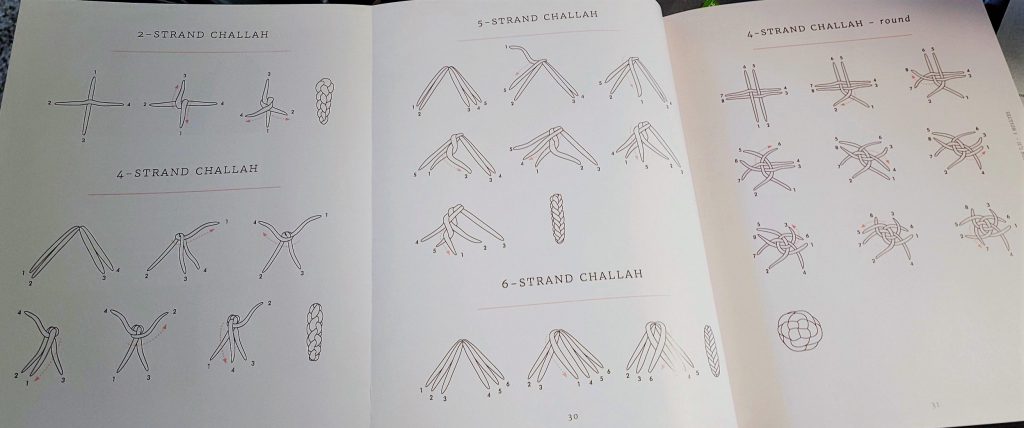 Back to the book. The first thing I noticed was the quality of the actual book itself. It arrived sealed in plastic which I assume is how the publisher sent the books to Amazon – which is a nice touch. Secondly, the photographs and content are spectacular. The three-page foldout in the Challah section was impressive not to mention the photographs throughout the book – step-by-step process photos guide the user in folding Kubaneh to folding Hamantaschen.
The contents are organized as follows: Section 1: It's Not Shabbat without Challah; Section 2: Breakfasts and Brunches; Section 3: Seasonal Recipes; Section 4: Holiday-Inspired Baking; Section 5: Fika (Coffee Break); Section 6: Weekend Projections; Section 7: Special Occasions; and ending with Section 8: For No Special Reason.
Lior covers it all from fruit jams, how to make perfect scrambled eggs (breakfast chapter); quiche, buns, breads, scones, cakes, tarts, cannelés, brownies and more. These are not run of the mill recipes – but recipes that will inspire and impress. Chocolate buns, Pistachio, cream cheese and white chocolate pound cake, Brie cheesecake and The love child of monkey bread and pull-apart bread are some of the recipes in this book filled with spectacular choices.
Loir states: "The recipes I've included in this book are some of my best ones: a decadent s'mores layer cake with speculoos cream and scorched meringue frosting; a honey caramelized apple and sea salt tart that satisfies both your sweet and salty cravings; traditional chocolate babka you won t be able to stop eating; kubaneh (Yemenite Jewish pull-apart bread) to make your Saturday mornings perfect; and my wonderful challahs (white, leavened, braided breads baked to celebrate the Jewish Sabbath). It's not Shabbat without challah! Now, some of the recipes in this book are super simple, and some are a little more challenging, but they're all my top, my best recipes, my favorite ones, and they're all delicious, special, and absolutely worth the effort."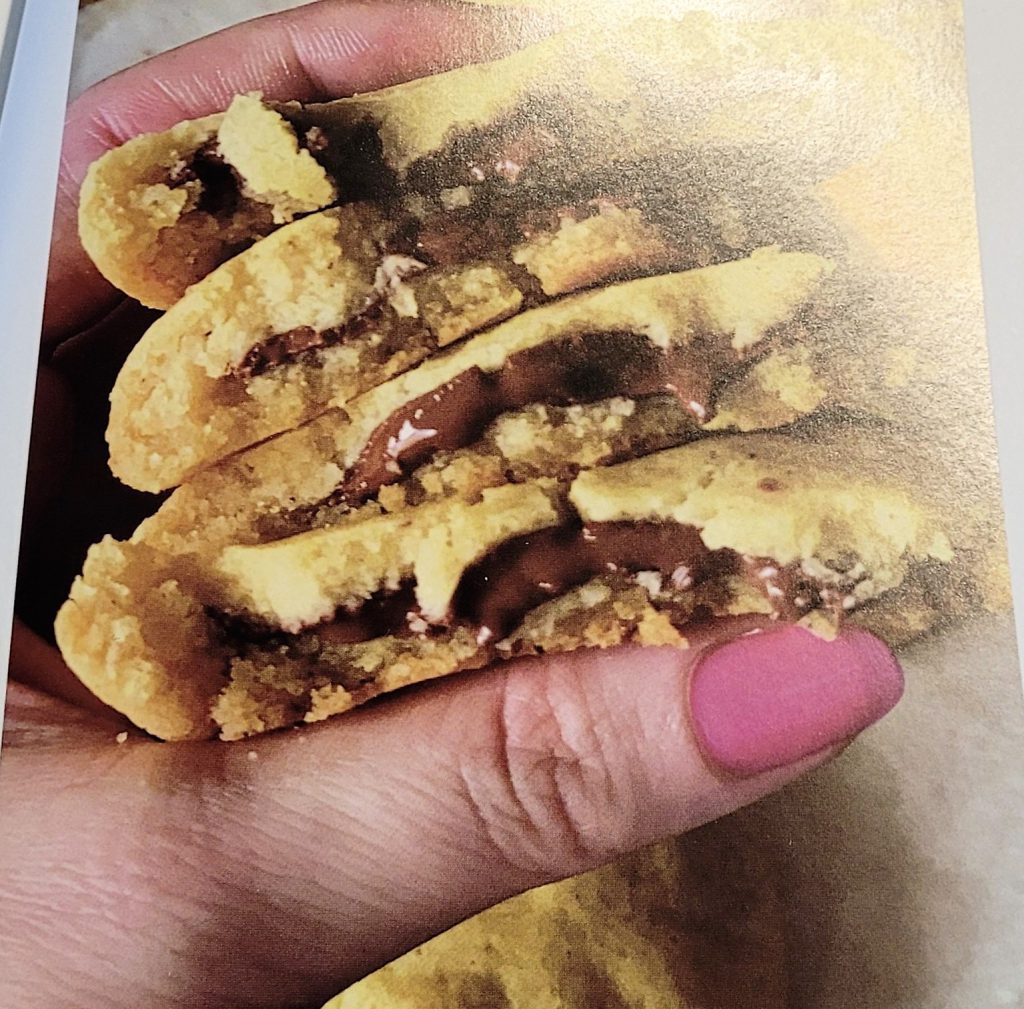 I have butter on the counter ready to make the Kremugit cookies. In Israel there's a brand of cookies made by Osem (a huge snack manufacturer) called Kremugit which means creme cookie. The author states the cookie is based on a simple dough filled with chocolate cream and they look spectacular. (Photo above from the book). I'll be back to report later on my results.
Thank you Amazon for proving that even a blind squirrel can find an acorn.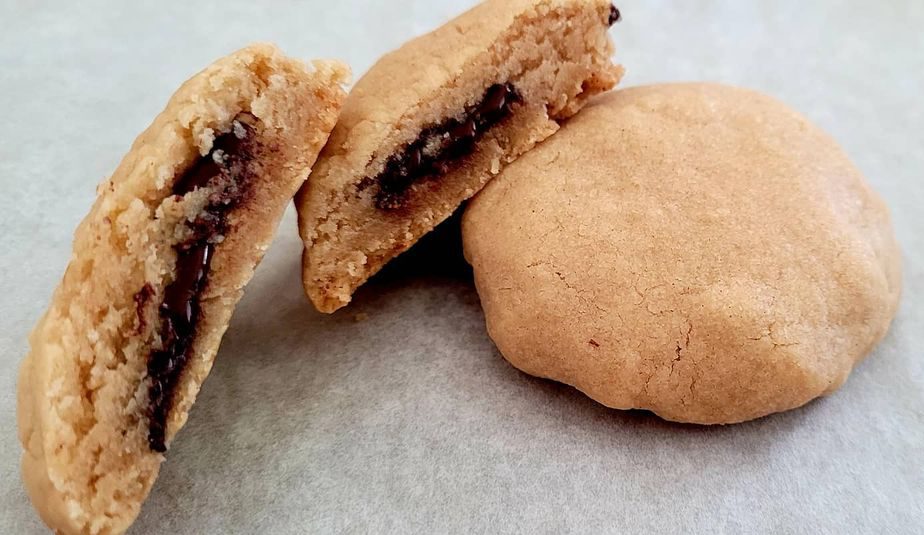 Update: I made the cookies and they were fantastic. A buttery, delicate crumb with cinnamon adding a warm note and just the right amount of chocolate. Delicious!
Update Two: Lior gave me permission to share the recipe for the cookies!
Kremugit cookies
1 cup butter, room temp (225 grams)
¼ cup and 2 tbs white sugar (75 grams)
1/3 cup light brown sugar (85 grams)
½ tbs honey
2 ½ cups minus 1 tablespoon all-purpose flour (340 grams)
¾ tsp baking soda
¾ tsp ground cinnamon
½ tsp salt
7 oz milk chocolate chips (200 grams)
Place the butter, sugars, honey in bowl of stand mixer – and beat to pale and fluffy.
Place the flour, baking soda, cinnamon, and salt in a bowl and mix well. Add to the butter mixture slowly and white mixing on low speed for several minutes, to a crumbly dough. Pinch a piece of the dough and press; if the dough comes together, transfer to a clean bowl, cover with plastic wrap, and refrigerate for 1 hour.
Divide the dough into 20 balls, each weighing about 1.4 oz (40 grams)
Cut each ball in half and roll each piece into a flat disc. Place 4-5 chocolate chips on one disc and cover with the remaining disc. Press to seal the edges and reshape into a circle. Repeat with the remaining dough and chocolate chips. Place the cookies on a tray lined with parchment paper, leaving 1.5 inch gap between them, and refrigerate for 30 minutes.
Preheat the oven to 350 degrees. Bake for 12 minutes, until golden. Let cool for 10 minutes before serving.
Update Apr 14, 2022
Today I made the Challah recipe sans beetroot and turmeric and while I really need to practice braiding – it smells great. I made a small round and a long two strand.