To Asia, With Love – Cookbook Giveaway
July 13, 2021 by Jenny
Enter our US/CA/UK/ giveaway to win one of two copies of To Asia, With Love: Everyday Asian Recipes and Stories from the Heart by Hetty McKinnon; with one additional copy available to members in AU/NZ.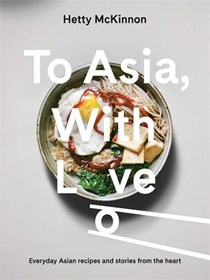 Hetty McKinnon has written four cookbooks that are wildly popular with our members – and myself! Her latest is edging up to be my favorite To Asia, With Love. I have only made one recipe from the title – the Potato and chive omelet – and I need to remake it because it was delicious and also to take a great photo.
The recipes here are approachable, comforting and flavorful. I took the book along with me to an appointment today and was making a grocery list. The receptionist in the waiting room could see me flipping through the pages and said "everything looks so good". She is right.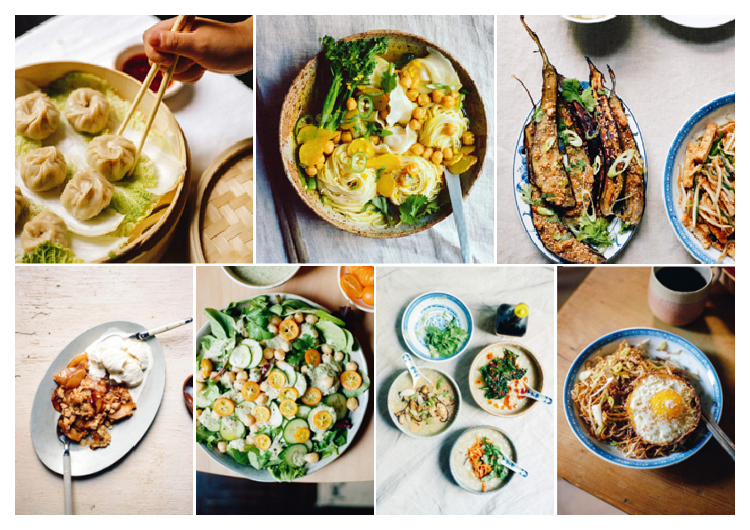 Our

takes you inside this beautiful book and features the following

Recipes range from the traditional to Hetty's uniquely modern interpretations, such as Buttery miso vegemite noodles, Stir-fried salt and vinegar potatoes, Cacio e pepe udon noodles and Grilled wombok caesar salad with wonton crackers. All share an emphasis on seasonal vegetables and creating irresistible Asian(ish) flavours using pantry staples. Whether it's a banh mi turned into a salad, a soy-sauce-powered chocolate brownie or a rainbow guide to eating dumplings by the season, this is Asian home cooking unlike anything you've experienced before.
On Wednesday July 21st, the Salt + Spine Cookbook Club in conjunction with Hardcover Cook will be hosting a virtual dinner party featuring Hetty. For more information and to register visit here. To Asia, With Love is Hardcover Cook's vegetarian box which I have ordered myself. The box is filled with great ingredients and products (and a signed copy of the book!).
Heads up – To Asia, With Love will be one of our cookbook options in the Eat Your Books Cookbook Club in October.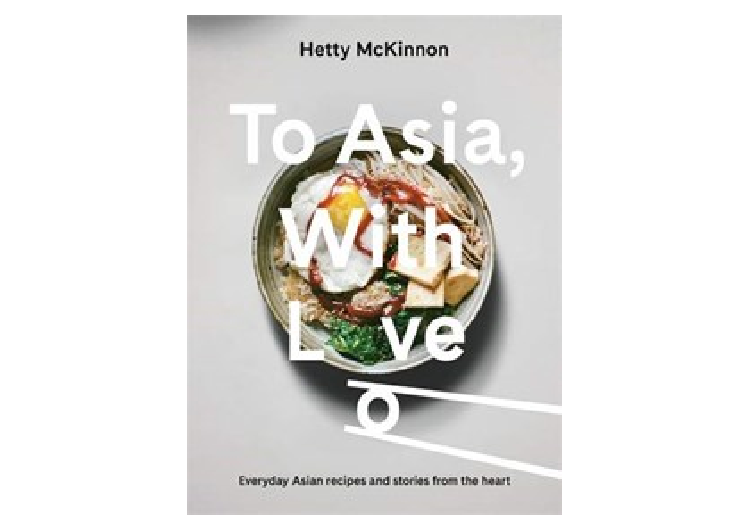 Special thanks to the publisher for providing two copies of this title in our promotion. Entry options include answering the following question in the comments section of this blog post.
Which recipe in the index would you like to try first?
Please note that you must be logged into the Rafflecopter contest before posting or your entry won't be counted. For more information on this process, please see our step-by-step help post. Once you log in and enter your member name you will be directed to the next entry option – the blog comment. After that, there are additional options that you can complete for more entries. Be sure to check your spam filters to receive our email notifications. Prizes can take up to 6 weeks to arrive from the publishers. If you are not already a Member, you can join at no cost. The contest ends at midnight on September 22nd, 2021.
a Rafflecopter giveaway
Update: PanMacmillan Australia – will offer one additional copy open to NZ and AU members. 7/14/2021