This week: Modernist Pizza – October 2021, upcoming Phaidon cookbooks, recipes, cookbook giveaways and EYBD Previews
May 21, 2021 by Jenny
Exciting cookbook news this week. Modernist Pizza

will be released this October. I have been sitting on my fingers to avoid sharing the news until I received the okay. I had added the book to our Library about a week ago but knew it was coming long before. The anxiety of not publishing the announcement nearly did me in. I'm like the Perez Hilton of cookbook gossip without the snarky element. Find out more about this spectacular collection of recipes here and the various preorder incentives available.
There are loads of exciting cookbook titles set for the remainder of this year which is almost halfway over already! My 2021 Preview post contains a breakdown by month of these titles and is kept updated weekly. Highlights of this year's Cookbooktober include: Sheet Cake by Abby Dodge; Jane's Patisserie by Jane Dunn (UK); Ottolenghi Test Kitchen (UK, US, CA); Milk Street Vegetables; Bread Ahead by Matthew Jones (UK); Pasta by Missy Robbins; Grains for Every Season by Joshua McFadden; Baking with Dorie; Your Home Izakaya by Tim Anderson; Acorn: Vegetables Re-Imagined by Shira Blustein (CA); The Cookie Bible by Rose Levy Beranbaum; All Day Baking: Savoury, Not Sweet: Pies, Quiches, Galettes, Tarts, Preserves and More by Pippa and Michael James (AU); One Pan Perfect by Donna Hay (AU); Treats from Little & Friday (NZ) is being reprinted; and Mooncakes and Milk Bread by Kristina Kho. There are so many more that have me biting at the bit in anticipation. I will cover these and more in my Cookbooktober preview post in July.
I also wanted to share some of Phaidon's spectacular titles coming this fall/autumn – click on the book link below for more information on these books and I'll provide more information in the preview post along with EYBD Previews: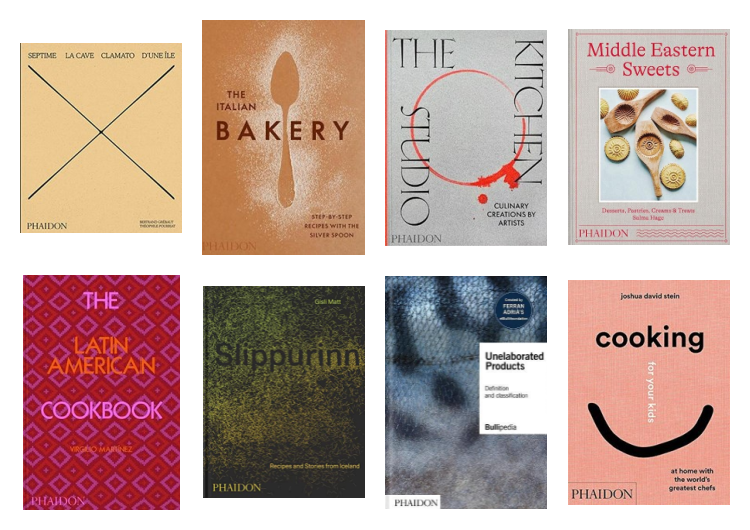 Please leave me a comment and tell me which books you are anxiously awaiting.
---
The last week on the blog
Since our last roundup, Darcie has written these articles:
Darcie's weekly food news antipasto is shared every Sunday and the tag #foodnews brings up these information-packed posts from the most current to the first one. Darcie can be followed on Instagram at darcie_bakes.
Roberta Muir shares a weekly news post from Australia and New Zealand. Roberta's articles are tagged AUNZnews which link/tag will bring up all her posts in date order. Roberta can be followed on Instagram at robertamuir.
Since our last roundup, I have posted the following:
Thanks to our members who used our affiliate links while doing their shopping. The commissions earned help us to index more books, please remember to click here before shopping Amazon USA * Amazon Canada * Amazon UK anytime.
Jenny and the EYB Team
Recently Indexed Titles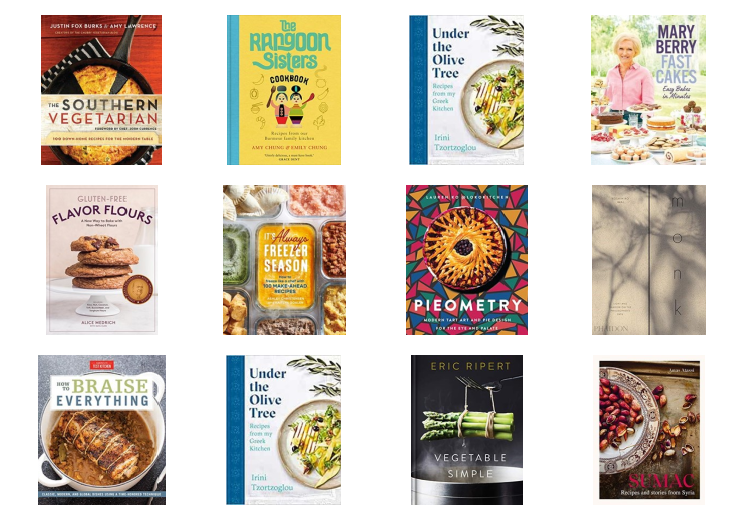 ---
Member Photo of the Week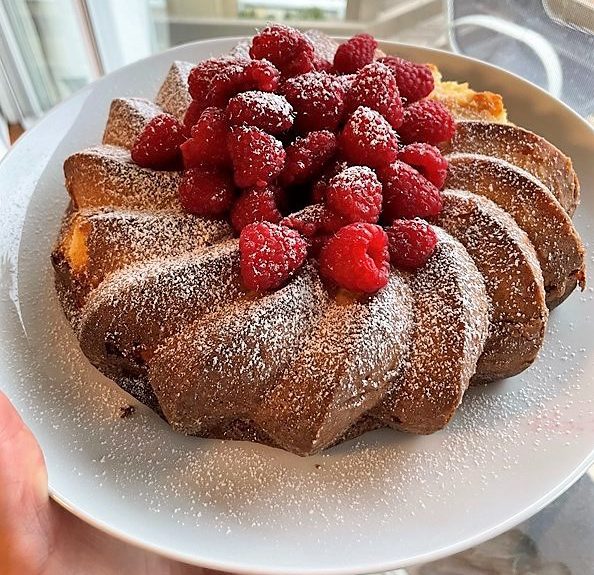 Easy almond cake from How To Be a Domestic Goddess: Baking and the Art of Comfort Cooking by Nigella Lawson submitted by member elana.lepkowski
Have you uploaded any of your own photos yet? Learn more! Please remember to update your profile with your Instagram name if you would like to be tagged in any photos that we share!
---
Featured Online Recipe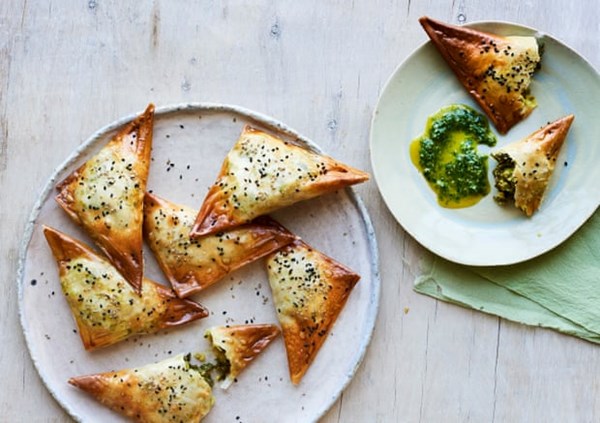 Spring green, pea and potato samosas with coriander chutney from The Guardian Feast supplement, May 15, 2021 by Will Bowlby
---
EYBDigital Previews
Recently we uploaded our 1,012th EYBDigital Preview where a selection of full sample pages is available for the following cookbooks.
Learn more about EYBDigital Previews.
Note: To learn why you cannot add all EYBDigital Preview recipes to your Bookshelf, please read this Help page.

---
Cookbook Giveaways
Click on the Bold Blue Link Below to Enter

Enter our US/UK/AU/NZ giveaway to win one of three copies of Always Add Lemon: Recipes You Want to Cook, Food You Want to Eat by Danielle Alvarez. Contest expires May 31st, 2021.
Enter our US giveaway to win one of three copies of Vegetarian Chinese Soul Food: Deliciously Doable Ways to Cook Greens, Tofu, and Other Plant-Based Ingredients by Hsiao-Ching Chou provided by the publisher. EYB is providing one copy worldwide. Contest expires June 2nd, 2021.
Enter our US/CA giveaway to win one of three copies of Jacques Pépin Quick & Simple by Jacques Pépin. Contest expires June 3rd, 2021.
The cookbook giveaway roundup shares all current giveaways.