News from Australia and New Zealand
April 27, 2021 by Roberta
One of the most beautiful aspects of Australia's hospitality industry is the camaraderie and respect that exists among our leading chefs. Woodfired-cooking maestro Lennox Hastie celebrated the 6th birthday of his iconic Sydney restaurant, Firedoor, this week by getting together to cook a few 'snacks' with six of his favourite chef buddies: Alessando Pavoni (a'Mare and Ormeggio), Peter Gilmore (Quay and Bennelong), James Viles (from the now-defunct Biota), Paul Carmichael (Momofulu Seiobo), Daniel Puskas (Sixpenny), and Federico Zanellato (LuMi). A room full of loyal producers, suppliers and regular customers ate, drank and celebrated the connection that helped Australia's hospitality industry survive its toughest year ever. A seat at Firedoor has been even harder to come by since Lennox's Netflix Chef's Table episode, but it's well worth the wait so book now to experience one of the world's greatest dining experiences before the end of 2021! Happy 6th birthday Lennox and the Firedoor team – please keep up the great work!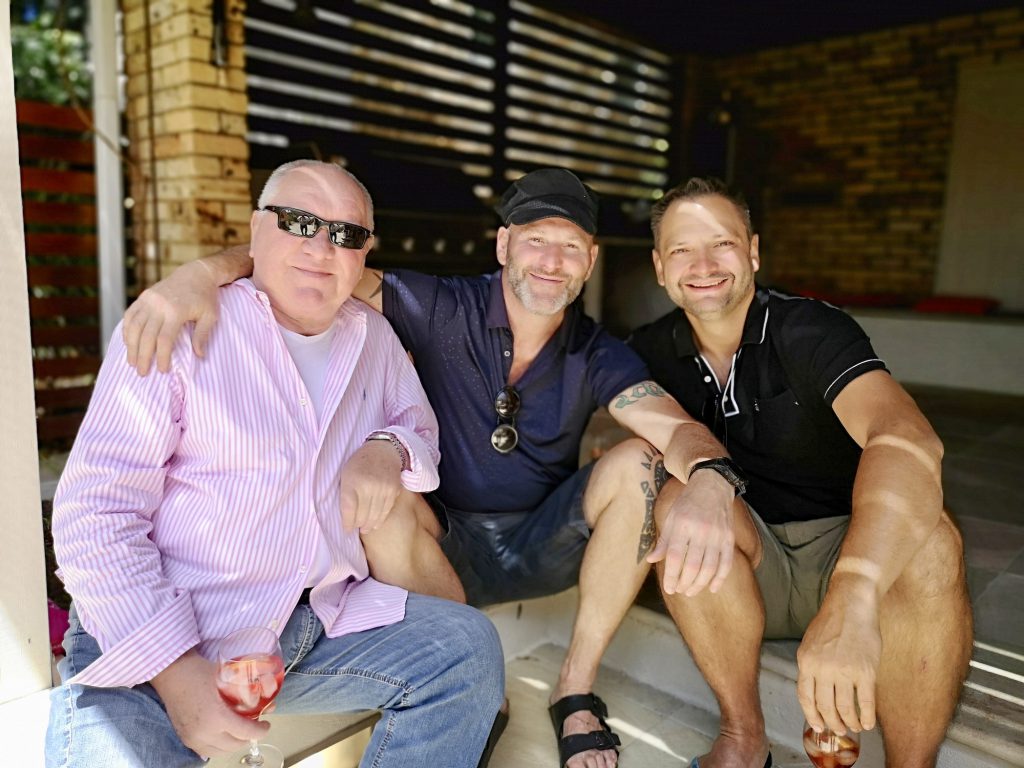 If you're in Perth, be sure to make the most of the last few days of Good Food Month! Enjoy Little Island Brewing's Tasting Paddle + 3 Course Feast combining their autumn menu using a different house-brewed beer in each dish: we're talking the likes of potato & leek soup with Blonde Betty Belgian; lamb & vegetable stew with Little Island Red Ale; and beer brownies with Craggy Island Brown Ale & Bailey's Irish Cream. Or get on down to Indian restaurant Chakra in Inglewood for their great value $55 4-course tasting menu with dishes including paneer pakora popsicles; charcoal-smoked chicken curry; and malpua (that's Indian pancakes) with rose ice cream & freeze-dried strawberries. If you're a wine lover, you'll want to be at North Bird Wine Store & Bar tomorrow for an interactive evening of wines paired with a 3-course meal and a chance to put your wine knowledge to the test with a quiz guessing varietals and price points. Does the price tag show in the taste? You be the judge!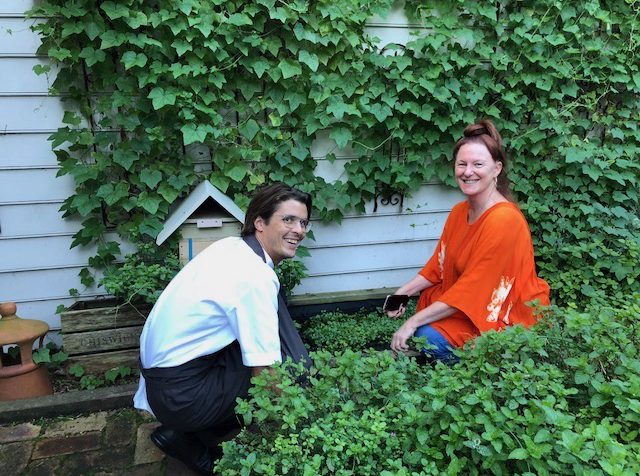 Meanwhile, in Sydney there's still a few days left to enjoy dining in the garden at Chiswick, Matt Moran's Woollahra restaurant. This month Matt has opened up Chiswick's beautiful kitchen garden full of gorgeous autumn produce as a private dining room and, perhaps best of all, he's partnered with Four Pillars gin to create a cocktail matched to each course of the bespoke tasting menu created by head chef Francois Poulard. Start with a tour of the garden, followed by the intimate dining experience among the autumn produce and leave with a special Chiswick take-home gift. Dishes include Andean sunrise potato, anchovy & caramelised onion paired with Four Pillars freezer martini and an heirloom tomato, ricotta, & sorrel tart paired with a negroni spagliato.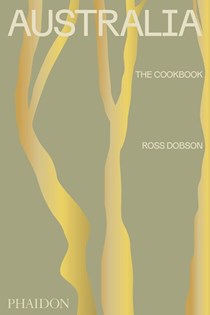 Is there such a thing as Australian cuisine? It's been a question we've grappled with for a long time. As an ancient land with a recent modern history that combines a cultural melting pot from so many nations, how do we define Australian food? Phaidon has recently attempted to address this question with Australia – The Cookbook. Including some beautiful photography of Australia's spectacularly diverse landscape, it covers everything from the indigenous ingredients cultivated and harvested by Australia's original inhabitants, through the food of our colonial heritage and the many and varied contributions of successive waves of immigrants (from the chow mien introduced by 19th century Chinese gold miners to more recent Vietnamese pho and the Italian 'spag bol' and Greek moussaka that arrived in between), to the now ubiquitous smashed avo on toast. It's all here and well worth a leisurely read.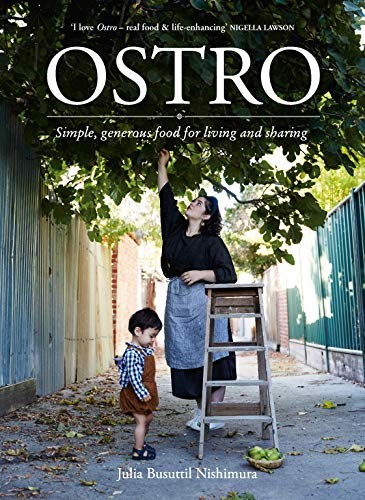 Julia Busuttil Nishimura's wonderful book Ostro has been praised by everyone from Jamie Oliver to Nigella Lawson. The latest reprint with a new cover (as Julia is calling it Ostro 2.0 "Same recipes, different look! A sturdier cover and a lower price point than the original!") is a reminder of the joy derived from the pleasure of handmade food and the shared table. From tortellini with the simplest sauce of burnt butter and sage to a stunning special-occasion chocolate layer cake with espresso frosting, there's something for every cook and every occasion in this beautifully photographed book that is as enjoyable for the stories behind the dishes as for the easy-to-follow recipes. If ever there was a book where you'll want to cook every dish – this is it! You can read more about this book in Jenny's review. For more information on Julia's second book A Year of Simple Family Food, see this post.
Roberta's blog Food Wine Travel with Roberta is indexed on EYB. You can also follow her on Instagram.