New Netflix show based on a book by Jessica B. Harris
April 22, 2021 by Darcie
Educator and culinary historian Jessica B. Harris is the author of twelve cookbooks documenting the foods and foodways of the African Diaspora, including 2011's groundbreaking High on the Hog. Now the James Beard Award-winning writer has another feather to put in her cap: a new Netflix original show named after her seminal cookbook. High on the Hog: How African American Cuisine Transformed America will debut on May 26 on the streaming service.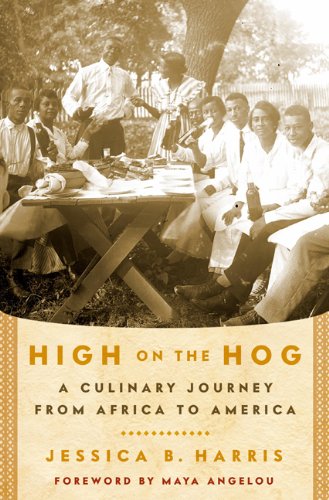 The cookbook High on the Hog was one of the first histories of African-American cuisine, and in it Harris takes the reader on a harrowing journey from Africa across the Atlantic to America, tracking the trials that the people and the food have undergone along the way. The Netflix program adds to the story with interviews of chefs, historians, and activists, making it "part culinary show, part travelogue," according to a press release.
The press release also states that the show, directed by Academy Award winner Roger Ross Williams, is "a story of Black America's resilience, enduring creativity, and vital contribution to America's kitchen." Unlike many food documentaries that portray food as a unifying force, High on the Hog will follow a more critical path in examining the lasting impact of slavery on American food.