Quick Bites – Virginia Willis and Special Giveaway
April 16, 2021 by Jenny
Virginia is sharing a giveaway over on her Instagram – be sure to follow Virginia and enter! A winner will receive a copy of Fresh Start: Cooking with Virginia (ebook or print copy) and a one year subscription to Eat Your Books.
---
Georgia-born French-trained Chef Virginia Willis has made chocolate chip cookies with Dwanye "The Rock" Johnson, foraged for berries in the Alaskan wilderness, harvested capers in the shadow of a smoldering volcano in Sicily, and beguiled celebrities such as Jane Fonda, Bill Clinton, and Julie Chrisley with her cooking – but it all started in her grandmother's country kitchen.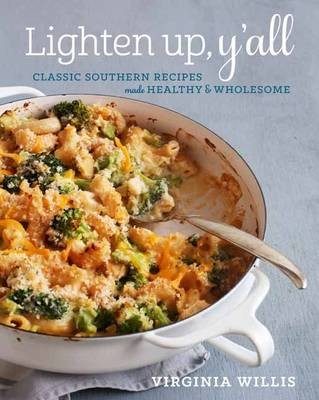 Virginia is a chef instructor for Food Network Kitchen and author of Fresh Start: Cooking with Virginia – My Real Life Daily Guide to Healthy Eating and Weight Loss; Secrets of the Southern Table: A Food Lover's Tour of the Global South

; Lighten Up, Y'all: Classic Southern Recipes Made Healthy and Wholesome (2016 James Beard Foundation Award of Excellence winner); Bon Appétit, Y'All; Basic to Brilliant, Y'All; Okra: A Savor the South® Cookbook; and Short Stack Vol 5: Grits.
She is the former TV kitchen director for Martha Stewart, Bobby Flay, and Nathalie Dupree; has worked in Michelin-starred restaurants; and traveled the world producing food stories – from making cheese in California to escargot farming in France. She has appeared on Food Network's Chopped, CBS This Morning, Fox Family and Friends, Martha Stewart Living, and as a judge on Throwdown with Bobby Flay. Virginia is a competitor and a funny story to share – she renamed my Quick Bites document "Quick Fire" when she returned it to me which I am sure came second nature to her. I think we might have a name change for these articles!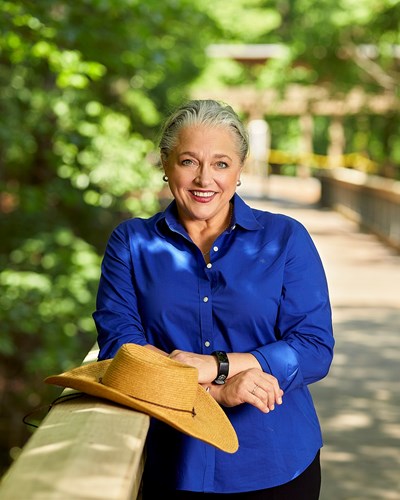 She's been featured in the New York Times, the Washington Post, Eater, and Food52 and has contributed to Eating Well, Garden & Gun, and Bon Appétit, and more. The Chicago Tribune praised her as one of "Seven Food Writers You Need to Know." Her legion of fans loves her down-to-earth attitude and approachable spirit. Learn more about Virginia and follow her traveling exploits on her website.
Q: What first triggered your interest in cooking?
I am not certain I remember it exactly or have simply seen the photographs for so many years, but there are photos of me as young as three making biscuits with my grandmother. I do remember rolling out the scraps of dough and making a handprint. The handprint would bake alongside the biscuits, but of course, would cook faster. I remember eating the crisp, nutty brown fingers. I have loved to be in the kitchen for as long as I can remember!
Q: If you had to describe your cooking style, what would it be?
I like to call my style of cooking "Refined Southern Cuisine." I am a firm believer that Southern food is a growing, living, breathing thing that changes and grows. I also believe in creating chef-inspired recipes for home cooks. People can enjoy delicious home-cooked meals using good ingredients without resorting to boxes and mixes or ordering fancy ingredients online.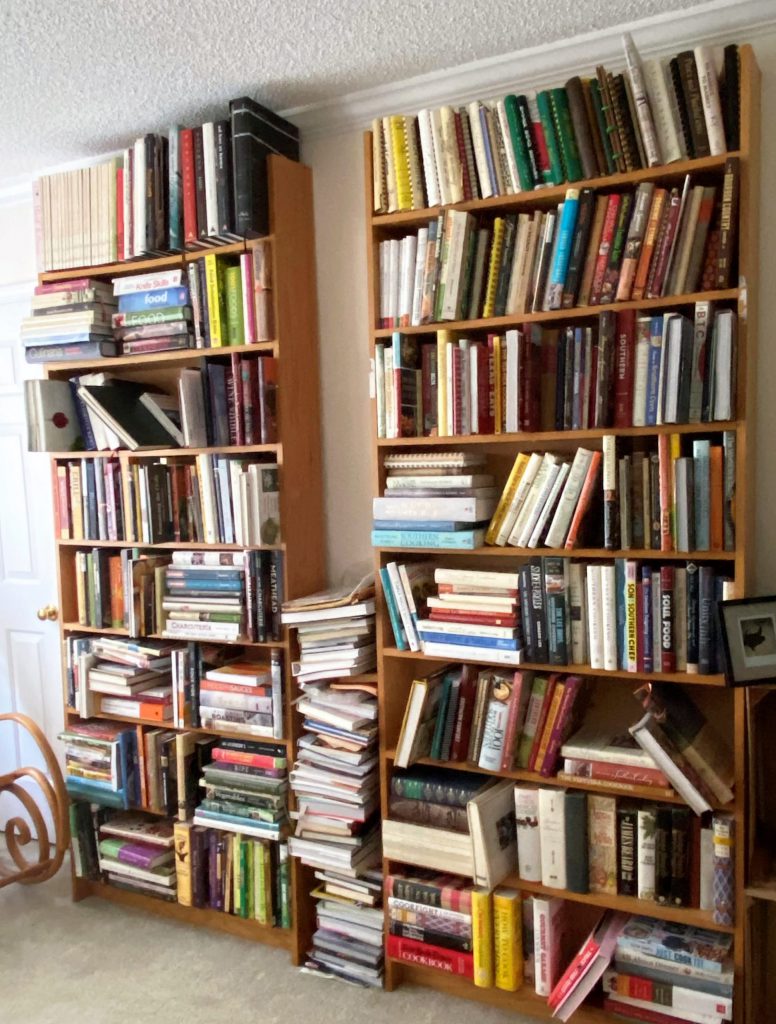 Q: Are you a cookbook collector? If so, tell us about your collection?
Busted! Yes, I am a cookbook collector with about 1,200 books. Since I use them for research, I have a little bit of everything, but undeniably my French and Southern collections are the largest. My favorite authors are my mentors and former employers: Nathalie Dupree, Anne Willan, and Martha Stewart.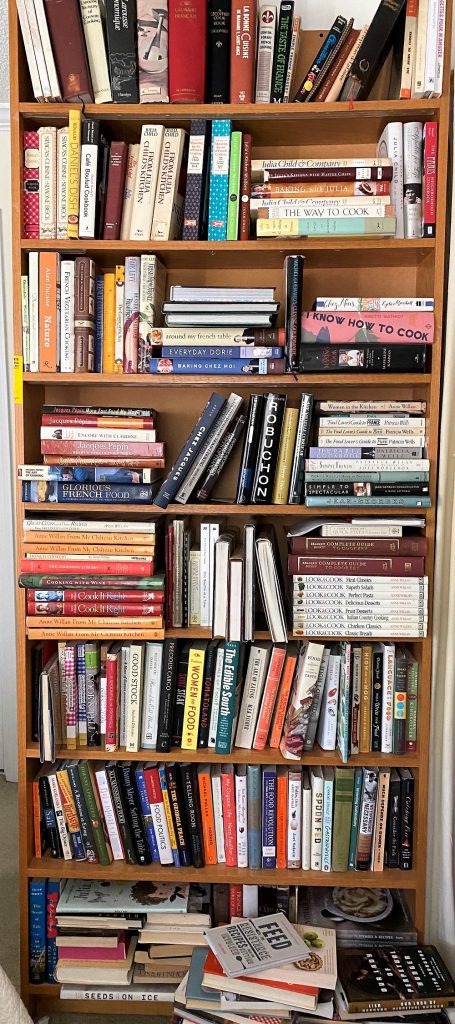 Q: What is the best part of your job? Do you sometimes feel like working with food all day keeps you from wanting to get creative in the kitchen?
The best part of my job is that I am in the kitchen and get to do what I love to do. Every single bite I put in my mouth is inspiration, every single trip to the grocery store is a scouting mission, and every single cooking article or cookbook I read is research. I am deeply grateful to love what I do and get to make my living from doing it.
Q: What is your go to for a quick dinner?

My quick dinner depends on the season, but I would have to say a boneless skinless chicken breast. I know it's the most boring cut of meat, but I eat a lot of chicken! I have worked very hard to lose 60# and it's important to me I keep it off and stay healthy and strong. I generally sear a breast in a skillet lightly coated with non-stick spray. Then, toss in a handful of vegetables such as green beans and maybe some cherry tomatoes and garlic. I pop the seared breast back in the skillet and finish it in the oven. Most nights I skip the starch and will double up on the vegetables. Dinner is on the table in less than 30 minutes.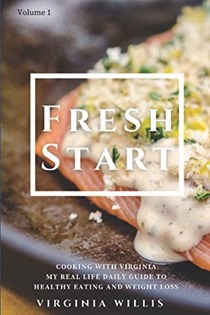 Q: What projects are you working on?
Sharing and promoting Fresh Start has been my project of late. I really wanted to share real life with people. It's been amazing to see how my weight loss has been so inspirational to people. Seriously, it's been astonishing to receive so many DMs, emails, and texts. I am glad that I can help anyone that I can. For a French-trained Southern chef to lose and keep off 60 pounds is a big deal! My belief is that if I can do it, anyone can do it!