News from Australia and New Zealand
April 13, 2021 by Roberta
Food writer, Sophie Hansen, who farms deer near Orange in the NSW Central Tablelands, celebrates all that's fine about coming together with family and friends in her latest book: In Good Company (US/UK release set for May). With her innate flair and sense of country hospitality, Sophie reminds us that entertaining can be easy, with simple seasonal recipes grouped into menus for any occasion. There are lots of do-ahead ideas, sage advice about not worrying that the house isn't spotless, and great tips for stress-free get-togethers from her own experience and that of the friends and family she visited across NSW in creating this celebration of the shared table. As Sophie says: "bringing people together to share a meal is an important act that can change outlooks, brighten moods and make us feel connected in a very powerful way", and we can all do with a little more of that.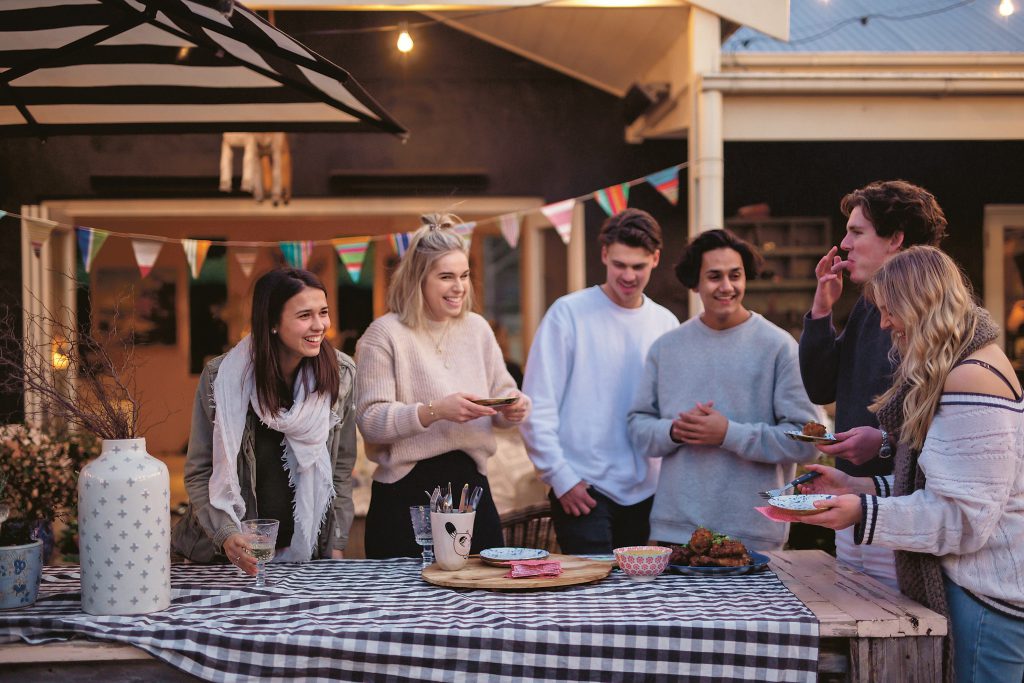 Re, the new bar by London's Matt Whiley and edgy restaurateur Maurizio Terzini, opened today in a heritage-listed former locomotive workshop in Sydney's inner-south. Billed as the world's first permanent no-waste bar, its drinks menu features quality produce otherwise destined for landfill due to slight imperfections or failure to meet commercial size-gradings. The sustainability theme extends beyond the menu, with terrazzo-looking tabletops made from recycled milk bottles, glassware sporting tiny imperfections that only make them more beautiful, and ceramics by iconic Australian porcelain producer Mud using excess clay. Stay tuned for details of Kylie Kwong's long-awaited new restaurant opening in the same South Eveleigh development next month.
From the early 1960s onwards, generations of Australian cooks learnt their kitchen craft from the 4.5 million copies of Margaret Fulton cookbooks that are in circulation today. Dubbed Australia's first domestic goddess and officially granted the title of National Living Treasure, Margaret significantly shaped the way Australians cook, eat and entertain. Now her autobiography, I Sang For My Supper, has been set to music as Margaret Fulton The Musical. This light-hearted story of Australia's greatest culinary legend, heads to regional theatres in South Australia and Western Australia in May before returning to the east coast in June/July. Details here.
For keen home cooks, Sydney's Royal Easter Show is more about the RAS Wine, Dairy and Fine Food Awards than Ferris wheels, show bags and fairy floss. The pinnacle of the awards, the President's Medal, was last week awarded to Tracey and Vicki Nickl of Gumnut Patisserie, whose shops in Bowral, Mittagong and Berrima in the Southern Highlands south-west of Sydney, see locals regularly queuing for their baked treats. Judges also praised the couple's support of local suppliers, impact on regional tourism, and their mentoring program for young pâtissiers. Other finalists were Gold Coast and Yumbah aquaculturists, Shottesbrooke and Heathcote wineries and Julianne's Kitchen's pâté's, terrines, rillettes and fruit pastes.
Roberta's blog Food Wine Travel with Roberta is indexed on EYB. You can also follow her on Instagram.