Art of Eating announces 2020 longlist
March 24, 2021 by Darcie
The Art of Eating magazine first appeared in 1986 in the form of an eight-page black-and-white newsletter written by Edward Behr. After three decades in print, it transformed into a digital, advertising-free magazine with subscribers and contributors around the world. The magazine is about the best food and wine – what they are, how they are produced, where to find them (the farms, markets, shops, restaurants). For the past several years, The Art of Eating has offered a prize for the best food book of the year, and past winners include Bangkok by Leela Punyaratabandhu and The Aleppo Cookbook by Marlene Matar. The magazine has just announced its longlist of nominees for the 2021 Art of Eating Prize.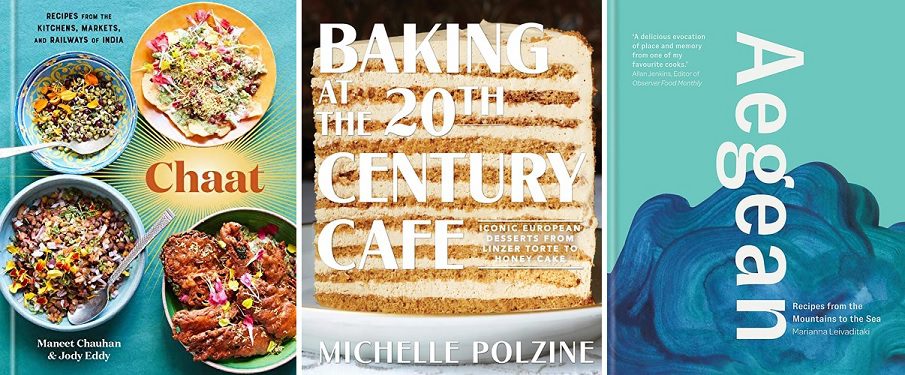 Judges for this competition include an impressive list of food writers and chefs including Edward Lee, Helen Rosner, and David Tanis. Most of the twelve eclectic selections are cookbooks, and the others deal with food culture, history, or the politics of food. EYB Members will be familiar with the cookbooks as many of them featured in our year-end "best of" lists. The winner of the prize takes home $10,000.
The longlist includes Aegean by Marianna Leivaditaki, Baking at the 20th Century Cafe by Michelle Polzine, Chaat by Maneet Chauhan and Jody Eddy, and Falastin by Sami Tamimi and Tara Wigley, among other great books. See the complete list of nominees at The Art of Eating's website, and watch this space for the shortlist announcement on April 20.