EYB by the numbers
February 20, 2021 by Darcie
We are fast approaching the one year anniversary of lockdowns for most of us. The first stay at home order where I live was March 13, so three weeks from today will mark one year since our lives were upended by the coronavirus known as Covid-19. I went from commuting 100 miles each day to working from home nearly full time, with only sporadic visits to an office that was dramatically transformed with plexiglass workstations, mandatory mask wearing, and mostly empty offices. The loss of conviviality that was a trademark of my workplace has been disheartening, but I am extremely fortunate because I still have a job and my family has mostly escaped any dire consequences from illness.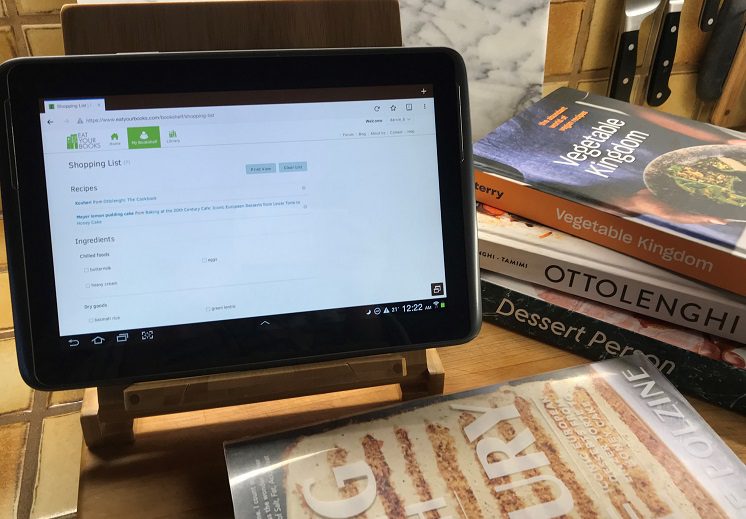 Like so many others, I have been cooking almost all of my meals from home and doing so many dishes over the past twelve months. This experience has sparked an appreciation for the conditions my ancestors faced living on a remote farm in the frozen northland, having no recourse but to do these tasks day in and day out – and without the internet to keep them connected to friends and family.
EYB Members have likewise turned to cooking more at home, as is evidenced by looking at our site statistics over the past year. Compared to 2019's figures, the number of Notes added to recipes in 2020 increased over 38%, the amount of Bookmarks jumped a whopping 61%, and the number of people signing up for the EYB mailing list is up by over 23%. We are grateful that EYB has become a go-to resource to help our Members navigate this strange new world in which we find ourselves.
As we looked at the statistics, one thing surprised us, however: the use of our EYB shopping list tool declined slightly in the past year. With the rise of online grocery shopping, there has never been a better time to take advantage of this feature (learn more here in Help). Although I have never been a decided meal planner, I have found that creating a weekly menu has boosted my motivation to cook as well as aided my now only once-per-week grocery shop. Stay tuned as we are working to improve our shopping list feature in the coming months. And as always, we wish you happy cooking.