Sheet Pan Chicken Cookbook Giveaway
February 16, 2021 by Jenny
Enter our US giveaway to win a copy of Sheet Pan Chicken: 50 Simple and Satisfying Ways to Cook Dinner by Cathy Erway and The Editors of Taste provided by the publisher and EYB providing one additional copy worldwide.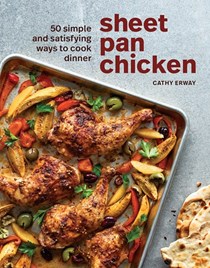 Sheet Pan Chicken is a cookbook of 50 recipes that combines everyone's favorite protein with the ease of cooking the meal in one pan, from a James Beard-award winning food writer and TASTE contributor.
Featuring recipes from established chefs including Melissa Clark, Sara Jenkins, Louisa Shafia, and Priya Krishna, Sheet Pan Chicken has something for everyone. Globally inspired dishes include any-day favorites as well as remixed classics, all with the ease of cooking an entire meal on one pan.
Chicken is a favorite in our house – it is versatile and affordable. I sometimes would apologize to guests – when we use to have them, remember those days – about serving a simple roast chicken. Every single time I would hear back "Are you kidding? This is my favorite dinner." With this book there are fifty ways to make chicken a star.
Our

takes you inside this beautiful book and features the following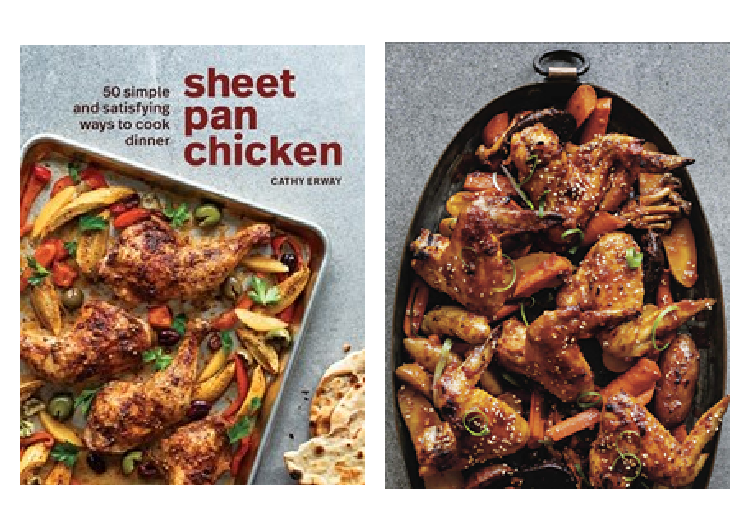 Special thanks to the publisher for offering a copy of the above title to our members in the US with EYB providing one additional copy worldwide. Entry options include answering the following questions in the comments section of this blog post.
Which recipe in the index of would you make first?
Please note that you must be logged into the Rafflecopter contest before posting or your entry won't be counted. For more information on this process, please see our step-by-step help post and this forum post. Once you log in and enter your member name you will be directed to the next entry option – the blog comment. After that, there are additional options that you can complete for more entries. Be sure to check your spam filters to receive our email notifications. Prizes can take up to 6 weeks to arrive from the publishers. If you are not already a Member, you can join at no cost. The contest ends at midnight on June 16th, 2021.
a Rafflecopter giveaway