The Double Happiness Cookbook – Review & Giveaway
February 9, 2021 by Jenny
Enter our US/CA giveaway to win one of two copies of The Double Happiness Cookbook: 88 Feel-Good Recipes and Food Stories by Trevor Lui.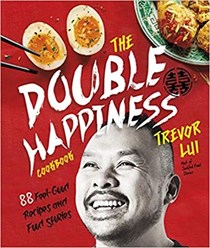 Authentic is the buzz word right now – the "it" girl of the culinary world. I understand the need to embrace authentic, traditional cuisines and honor them. However, I feel as a cookbook junkie extraordinaire that we have dozens if not hundreds of cookbooks that tackle authentic cuisines no matter the ethnicity in question.
What I love in a cookbook is an author that shakes things up to bring us new and exciting dishes based on their heritage, travel and their own creative genius. Trevor Lui does that, and brilliantly, in his debut cookbook The Double Happiness Cookbook.
Trevor grew up in Toronto spending time in his father's Chinese buffet restaurant where the food was nothing like that he would eat at home and where his grandparents also worked. He spent two decades working in the corporate world on the food side in hotels, casinos, and convention centers. He was the food guy but not the food guy he wanted to be – one who wrote his own story. After spending some time in L.A. creating great food, he headed back to Toronto and opened his first restaurant. From there he took a deep dive into his passion – food and its stories.
The recipes in this book are influenced by his heritage, restaurants, family and peers. Recipes include Taiwanese fried chicken, Chinese meatloaf with preserved vegetables and a sandwich called the last Samurai which consists of slaw, rubbed hicken, a burger patty, ramen buns, spicy aioli, and fried chicken. Don't be alarmed not all the recipes are that wild, Trevor is a diabetic and knows the importance of eating to feed the needs of his body. In that vein, some recipes are labeled gluten-free, dairy-free or vegetarian and certain recipes share tips for particular dietary needs.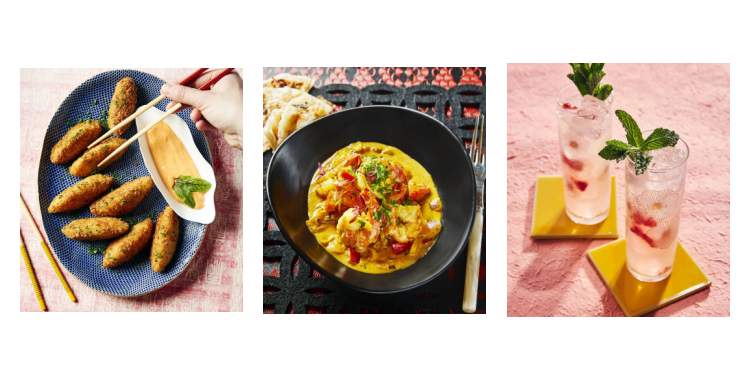 Our

takes you inside this super cool book and features the following

This book is full of life, fun and deliciousness.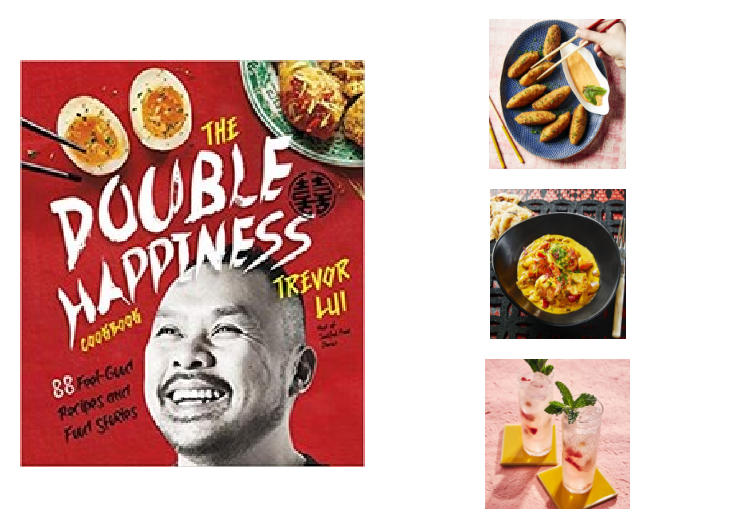 Special thanks to the publisher for providing two copies of this title in our promotion. Entry options include answering the following question in the comments section of this blog post.
Which recipe in the index would you like to try first?
Please note that you must be logged into the Rafflecopter contest before posting or your entry won't be counted. For more information on this process, please see our step-by-step help post and this forum post. Once you log in and enter your member name you will be directed to the next entry option – the blog comment. After that, there are additional options that you can complete for more entries. Be sure to check your spam filters to receive our email notifications. Prizes can take up to 6 weeks to arrive from the publishers. If you are not already a Member, you can join at no cost. The contest ends at midnight on May 29th, 2021.
a Rafflecopter giveaway