All Things Baking: 2021 Baking Titles; Online Baking Classes
January 22, 2021 by Jenny
This week Brian Hart Hoffman from Bake from Scratch announced his new series of baking classes at Williams Sonoma.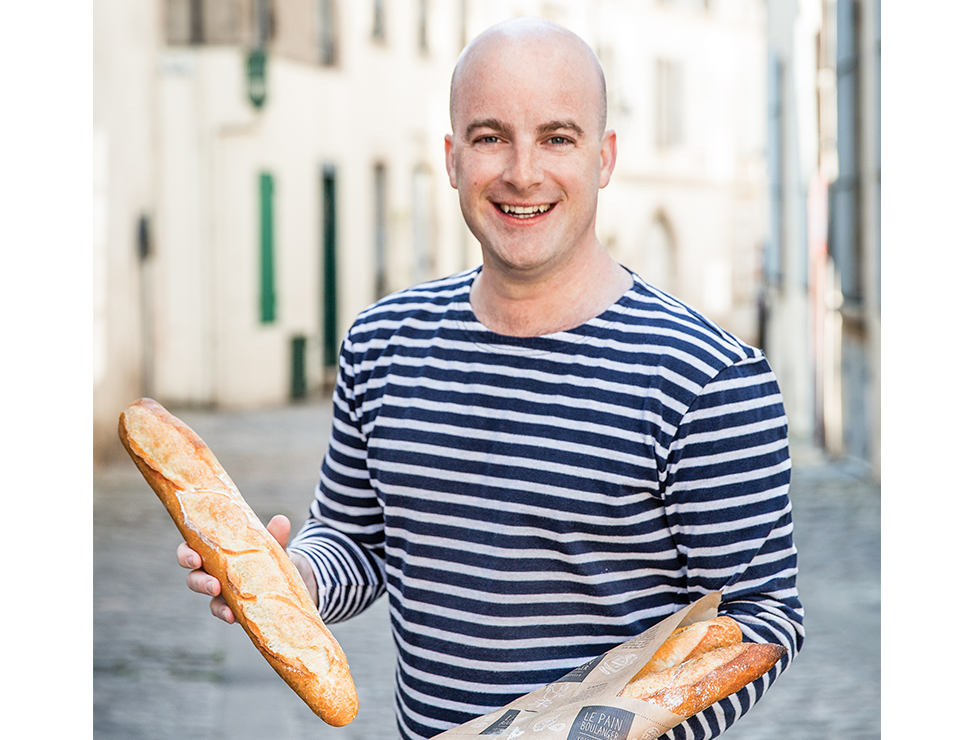 Brian's classes are great fun and I have attended several in the past and I have registered for the entire upcoming series. The classes have been set up on our calendar. Below I have created an outline showing the topic and special guests for each night. All of the classes begin online at 5 p.m. PST except for the February 27th Harry Potter-inspired kids baking session which begins at 11 a.m. PST.
Jan 25 – Doughnuts with Erin Clarkson and Brian Hart Hoffman
Feb 1 – Vallery Lomas – Mardi Gras Baking: King Cake + Galettes De Rois
Feb 8 – Sarah Kieffer and Amy Guittard – Valentine's Day Baking: Molten Lava Cakes + Pan Banging Cookies
Feb 15 – Dorie Greenspan – French Cookies: Madeleines and Sablé
Feb 22 – Cinnamon Rolls and Savory Tarts
Feb 27 – Harry Potter Inspired Kids Baking Class
Mar 1– Bake from Scratch, Volume 5 (Book launch)
Mar 8 – Gemma Stafford – St. Patrick's Day Baking: Irish Cream Cake + Irish Soda Bread
Mar 22 – Zoë François – Spring Cake Baking
Mar 29 – Spring Bundt Cakes: NordicWare 75th Anniversary Celebration
Bake from Scratch also does a monthly Better Baking Academy with Bob's Red Mills. February 24th there is a Chocolate cream cheese pound cake class. The $10 fee goes directly to No Kids Hungry!
Mark your calendar for the upcoming modules:

---
Several of the bakers participating in the Williams Sonoma classes have new cookbooks coming out this year: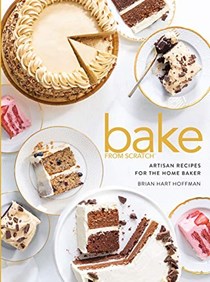 Brian has the following titles slated for publication: Bake from Scratch, Volume 5: Artisan Recipes for the Home Baker – the annual compilation of all recipes from the year prior – March; TeaTime Come for Tea: Favorite Recipes for Scones, Savories and Sweets – a Hoffman Media release will showcase Teatime magazine's favorite recipes for scones, savories and sweets with beautiful table settings and menus for special occasions celebrated with afternoon tea – August; and The Pie and Tart Collection – the ultimate ode to delicious pies and tarts features over 100 recipes every home baker should have in their collection. – September.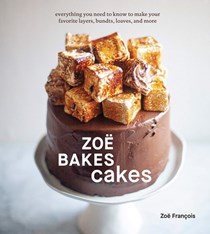 Zoë Bakes Cakes: Everything You Need to Know to Make Your Favorite Layers, Bundts, Loaves, and More by Zoë François – March. I have reviewed the galley for this title and it is spectacular and extra bonus – the how-to (so many images) and author photos in the book were taken by Sarah Kieffer (a baker extraordinaire in her own right). Filled with all the cake knowledge that Zoë processes, recipes that inspire and impress all levels of bakers and the stunning photography – this book is a hit. Also, The Best of Artisan Bread in Five Minutes a Day: Favorite Recipes from BreadIn5 by Jeff Hertzberg M.D. and Zoë François will be published in October.
Sarah Kieffer's 100 Cookies took bakers on a cookie banging good time last year. The busy blogger (and photographer see above) has Baking for the Holidays: 52 Cozy, Seasonal Treats to Get You through the Winter coming out this September.
Life Is What You Bake It by Vallery Lomas, the winner of The Great American Baking Show in 2018 which only aired two episodes before ABC pulled the series after allegations of sexual misconduct against one of its judges, Johnny Iuzzini. In September, Vallery debuts her first baking book with 100 recipes including heirloom family recipes from her native Louisiana, time spent in Paris, The Great American Baking Show, and of course sweets and breads inspired by her adopted hometown, New York City.
Baking with Dorie: Sweet, Salty & Simple by Dorie Greenspan – October. Hooray – Dorie is back with easy and accessible recipes made with ingredients available at the corner grocery store. This collection of simple yet sophisticated baking includes chapters like Breakfast Stuff, Cakes, Cookies, Pies and Tarts, and Salty Bakes. Each chapter features "sweethearts", Dorie's all-time favorite recipes that lend themselves to being remade, refashioned, and riffed on, like the chocolate chip cookies, meringue, and brioche.
---
Other baking titles slated for release in 2021 as of this date include the following. I will continue to update this list with any additions, edits to titles and blurbs on the books as they become available. Another fantastic year for bakers! For a full listing of 2021 cookbooks, see our preview post.