Food news antipasto
December 27, 2020 by Darcie
Have a refrigerator full of Christmas leftovers? Find ideas for how to use them with Yotam Ottolenghi's Boxing Day (and beyond) recipes that make use of turkey, Christmas pudding, cranberry sauce, and more. If that isn't enough inspiration, try Tim Dowling's 17 ways with leftover turkey or Diana Henry's ideas for leftover ham, turkey, stuffing, and sprouts.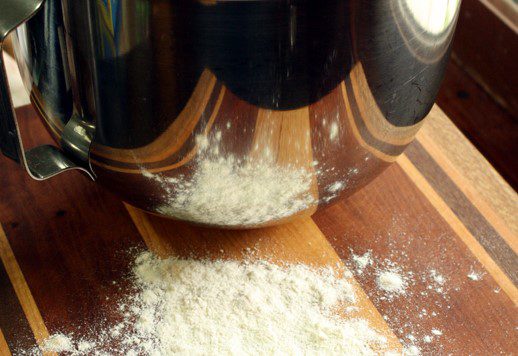 This week's news of the weird deals with an unusual 'ingredient' in cookies. A court in Germany recently ruled that the owner of a mail-order cookie business must stop using sawdust in his products. After the city of Karlruhe slapped an injunction on the company to remove the substance, the baker objected, noting that he only uses "microbiologically sound" sawdust and that the ingredient was noted on the packaging. The court upheld the city's findings.
2020 will be remembered for many reasons, and among them will be the explosion of home baking, as customers emptied the shelves of flour and yeast, among other ingredients. The unanticipated demand caught suppliers off guard, and they scrambled to find ways to get their products to consumers. As Eater explains, the biggest obstacle faced by King Arthur Flour was not a shortage of product, but rather not being able to find enough bags to put it in.
New Year's Eve and champagne go hand in hand, but it can be a challenge to find foods that mesh with the bubbly since it has a high acidity level. Chef Josh Niland offers great advice on which foods pair well with champagne, from oysters and caviar to chip butties and fried chicken.