Food news antipasto
November 29, 2020 by Darcie
Several weeks ago we posted about Kitchen Arts & Letters starting a fundraising campaign to help save their store. The appeal was successful, with KAL raising enough money to keep the doors open despite a huge drop in foot traffic. An EYB Member provided us with a link to an interview with owner Matt Sartwell on how KAL is coping with the changes due to the pandemic.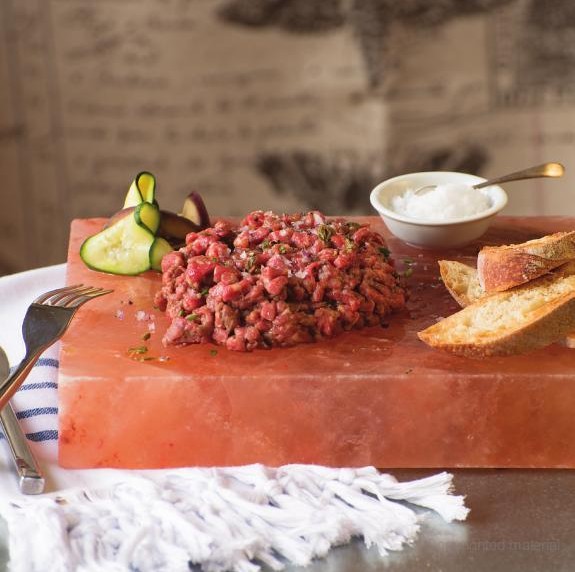 Until recently, hardly anyone had heard of Himalayan pink salt, which as the name implies is a lovely hue. Today the stuff is everywhere, from lamps with purported healing benefits to serving platters and on restaurant menus. Nation's Restaurant News tells us more about the pink salt taking the world by storm.
I predict that many of us will be giving more handmade gifts to loved ones this holiday season. With more time on our hands, many of us have picked up new hobbies and want to share our new passions with others. Handmade items seem more personal and thoughtful too, especially important in trying time like these. If you have thought about a homemade food gift, head over to Good Food (Aus), which has several homemade spice blends that would be wonderful gifts for friends and family, especially when paired with recipes using the spice.
If you are a fan of Salt & Straw's ice cream and a fan of Dwayne 'The Rock' Johnson, do I have good news for you. These two are joining forces to create new holiday ice cream flavors from S & S. This is The Rock's second collection of holiday ice creams for the company, and to change things up, this year one of the flavors will feature tequila from The Rock's own tequila company.
Have you ever struggled to keep a piece of parchment from curling up in the pan? This happens to me even though I buy flat parchment sheets and rounds. If I don't anchor it to the bottom of the pan with something, the edges curl up. Anchoring it can be a pain, because even when I use a bit of butter or dough, they don't always hold it down properly. Taste of Home shares a technique that will keep any piece of parchment flat – even if it comes off a roll.
Photo of Salt-chopped tenderloin tartare with quick-cured vegetable pickles from Salt Block Cooking by Mark Bitterman