Don't have a sweet tooth? Make this instead of a gingerbread house
November 18, 2020 by Darcie
Every holiday season I usually post an awe-inspiring gingerbread house. I'm sure that between now and year's end, I will find another to share with you. But in the meantime, there's a new miniature house trend that caught my eye. Ingenious people with too much time on their hands (that describes a lot of us right now) have been creating charcuterie chalets.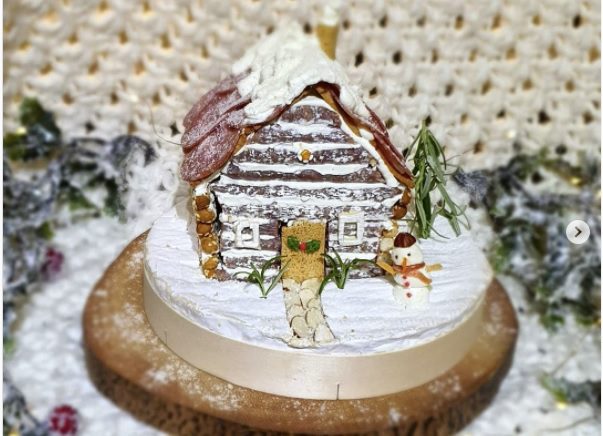 Judging from some of the posts, I think charcuterie cottages or charcuterie cabins would also be appropriate names for these charming edible structures. The building materials include cheese, salami and other cured meats, nuts, herbs, vegetables, dried fruit, and breadsticks or crackers. The one shown above rests on a bed of an entire wheel of Brie.
Even if you aren't entertaining a large crowd (and we hope you are being safe and limiting your gatherings in accordance with any local recommendations), a simple chalet would be a fun family project. Since there are only two of us, I probably should refrain from making one because I would eat it all. If you are interested in creating your own chalet, Nicole Easterday of FARMCurious (who is credited with making the first such structure) is leading a virtual how-to class on December 12 for just $40.