Aegean Cookbook Giveaway & Quick Bites
November 17, 2020 by Jenny
Enter to win one of two copies of Aegean: Recipes from the Mountains to the Sea by Marianna Leivaditaki.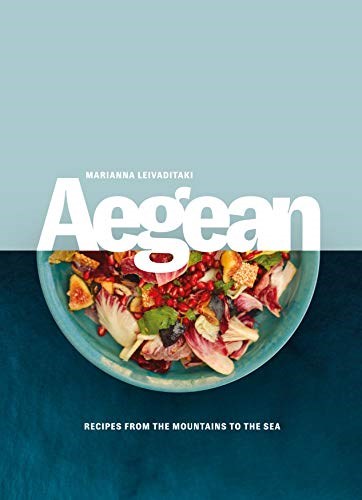 Aegean: Recipes from the Mountains to the Sea by Marianna Leivaditaki delivers an authentic approach to Cretan food and culture with contemporary flavor combinations. This book is all about eating natural, fresh food, and taking the time to enjoy it.
In Crete, the sea provides fish and seafood that is cooked simply, the land grows fruit and vegetables that are served as main meals and the mountains offer game and herbs. This book features sunny dishes that marry the water and earth with the region's wild foods – but also reflects the fact that Marianna lives and works in London, and embraces ingredients and influences that come from the Mediterranean.
Our

takes you inside this beautiful book and features the following


Beautiful photography fills this book of both the land, sea, people and food of this special region. A few of the recipes that have caught my attention include the Zucchini and feta fritters, Small fried pies with pastourma, cheese and dill, and Oven-baked potatoes with capers and anchovies. The dessert chapter is tempting with simple but elegant offerings including an Orange and broken filo pastry pie that I am anxious to try. I am starting to veer more toward seafood and vegetarian dishes myself but there are plenty of meat-centric dishes to please the carnivores at your table.
Marianna graciously took the time to answer a few questions for our members in our Quick Bites below.
---
Quick Bites
Marianna Leivaditaki is the head chef at Morito, Hackney Road. She grew up in Chania, Crete, where her father is a fisherman. They had a local seafood restaurant where Marianna helped in the kitchen from an early age. After studying forensic psychology in the UK, cycling around southern Europe, and volunteering in Ecuador, she went back to work in the family restaurant for two years. She returned to the UK and asked Sam and Sam Clark of Moro for a job at Moro and has worked for them ever since. She has written recipes for Guardian Cook, was on the front cover of Observer Food Monthly magazine, and helped to write the Morito cookbook. She is a judge of the Observer Food Monthly Awards.
Q: What first triggered your interest in cooking? What is your first cooking memory?
A: My entire childhood was spent in a kitchen. As a family, we owned a seafood restaurant in Chania, Crete where my father being the fisherman would catch the fish and we would sell it at the restaurant. I spent most of my evenings there in the hot, mad, very loud kitchen peeling potatoes and descaling fish.
I was also lucky enough to be surrounded by amazing ladies in the neighborhood that taught me about the land and introduced me to their amazing knowledge of their vegetable patches and wild food. But above all, I think my first memories are eating sea urchins straight from their shells by the water, with half a lemon held between my knees and a chunk of freshly baked bread. That's still my favorite thing to eat to this day.
Q: If you had to describe your cooking style, what would it be?
A: My cooking style has evolved and developed into a style I really like and feel inspired by. My foundations were built in Crete, with lots of seafood, seasonal produce, and granny lessons. I then moved to England and worked in a farmers' market that revealed the incredible ingredients and produce the UK has to offer. This really impressed me as I had no idea of the plethora of good stuff available here.
As time passed and I started my career as a chef I was truly taught and inspired by my mentors Samantha and Samuel Clark. I cooked at Moro for a number of years and the knowledge I acquired is invaluable. I found myself wanting to create the Greek food that I love and miss but with a more Eastern twist. More than anything, traveling and reading has been the most important force behind my food. I like to create "marriages" of cultures and dishes in a way that both parties feel beautifully represented.
Q: Are you a cookbook collector? If so, tell us about your collection – the number of books, favorite genre, favorite author? What you look for in a cookbook.
A: I own far too many cookbooks. I think last time I counted I was at about 150. This is a lot for me but I love every single one of them. My favourite thing to do is choose a pile and place it on the floor with a rug and a coffee and start looking at the pages hoping my brain and palate will be triggered and new ideas will be formed.
I love Tessa Kiros. Before I cooked in a professional kitchen I would spend hours reading her books and making her recipes. The way she writes about food, the recipes she chooses to share, and the photos that come with them have been truly inspirational for me.
Q: What is the best part of your job? Do you sometimes feel like working with food all day keeps you from wanting to get creative in the kitchen?
A: Being a chef can be tough at times. Long hours, intense services, and tiredness – especially with a young baby – can bring you down sometimes but the rewards are amazing and most of the time outweigh the difficult bits. You cannot be creative all the time and expecting to be will only be frustrating and counterproductive. Creativity in the kitchen can happen anywhere actually. It can happen at home, at work, while sharing a meal with friends or when driving your car to the petrol station. The most important thing for me is to embrace it when it comes and give it time to flourish and never force it to come because the end result will never be good.
Q: What is your go-to for a quick dinner?
A: Fried fresh fish with lots of lemon and a Cretan salad with barley rusks and fresh goat's curd.
Q: What projects are you working on?
A: I have been doing quite a lot recently since my book got published. A few collaborations here in the UK with other chefs, lots of recipe testing and writing including article writing. I am also trying to build my website which is quite a lot of work admittedly.
Having conversations to initiate a project working with refugees and their favorite food memories and recipes, which I hope will happen and we can achieve a small publication for this. Some possible documentary work here and in the UK. And looking for new ways to do more writing as I love it.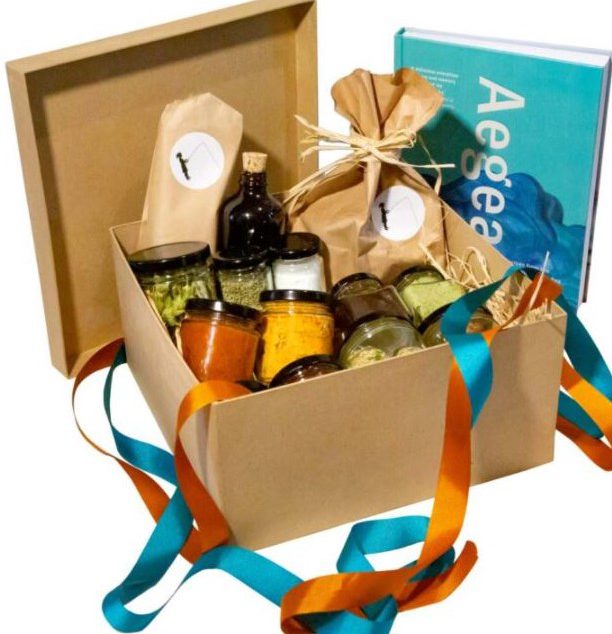 Marianna has a gorgeous food hamper for holiday ordering on her site with 10 percent of the profits from same going to charity. For those in the UK this would make a special gift for someone you love – or yourself!
Special thanks to Marianna for providing us a look inside her busy life and to Interlink for providing two copies of this book in our giveaway below.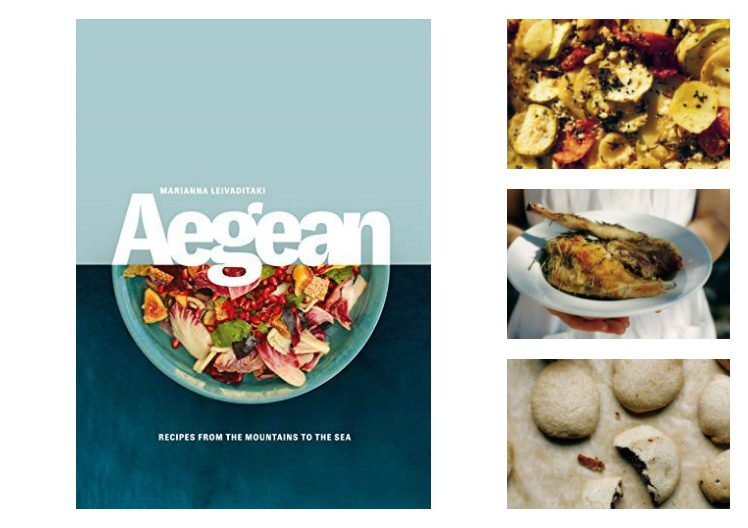 Special thanks to the publisher for offering two copies of this title to our members in the US and EYB is offering one copy worldwide. Entry options include answering the following questions in the comments section of this blog post.
Which recipe in the index of this title would you make first?
Please note that you must be logged into the Rafflecopter contest before posting or your entry won't be counted. For more information on this process, please see our step-by-step help post and this forum post. Once you log in and enter your member name you will be directed to the next entry option – the blog comment. After that, there are additional options that you can complete for more entries. Be sure to check your spam filters to receive our email notifications. Prizes can take up to 6 weeks to arrive from the publishers. If you are not already a Member, you can join at no cost. The contest ends at midnight on April 17th, 2021.
a Rafflecopter giveaway