Simply – Sabrina Ghayour – Cookbook Giveaway
October 28, 2020 by Jenny
Enter to win our giveaway for 3 copies (US) and 1 copy (worldwide provided by Eat Your Books) of Simply: Easy Everyday Dishes from the Bestselling Author of Persiana by Sabrina Ghayour.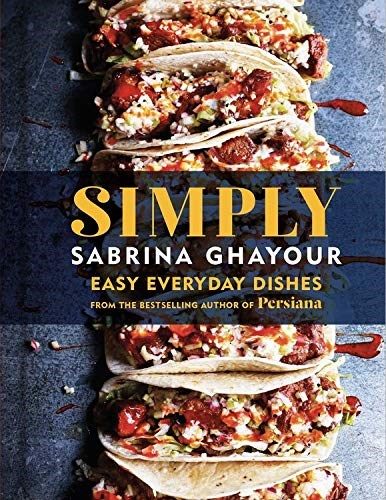 Simply: Easy Everyday Dishes from the Bestselling Author of Persiana by Sabrina Ghayour was released in the UK in August and has landed in the US this month with a new cover.
This is a new collection of unmissable dishes influenced by the author's love of flavour. This book is full of delicious food that can be enjoyed with a minimum of fuss. With sections ranging from Effortless Eating to Traditions With a Twist, Simply provides over 100 bold and exciting recipes that can be enjoyed every day of the week.
I have over a dozen recipes marked to make including the Sticky harissa, sesame and pistachio chicken, Chicken and apricot pastries, and Spiced beef pancakes. As with all of Sabrina's books, this title is beautifully photographed and filled with approachable dishes that any level of cook can accomplish easily.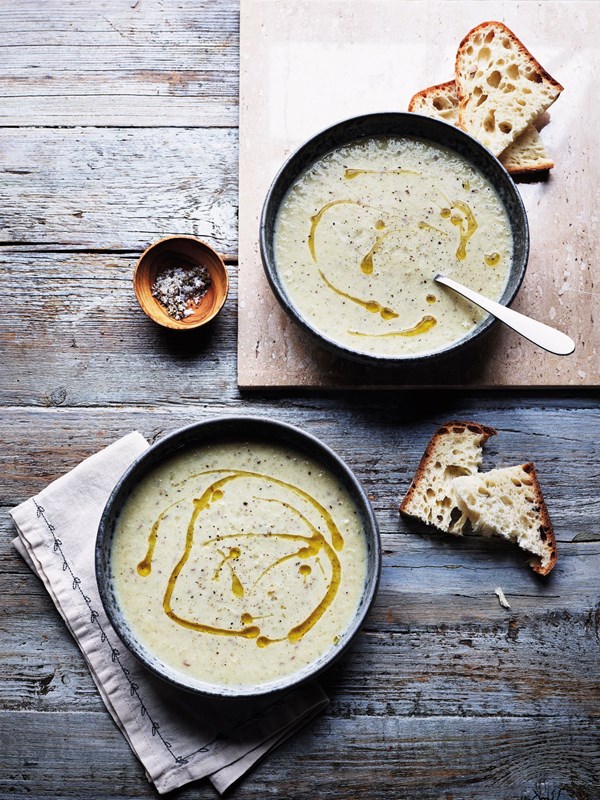 Cauliflower & cumin soup
Add this recipe to your Bookshelf (click the blue +Bookshelf button).
Serves 3 to 4
The first time I tried cauliflower soup, no exaggeration, I was head over heels in love with it. I cannot understand why it isn't more popular. Despite cauliflower's delicate nature when cooked, it can handle bold spices extremely well, and cumin is really one of the best pairings with it. Soups needn't be a humble affair. They can be rich and decadent as well as comforting, and not just an opening act but very much the star of the show. This example, while simple in terms of ingredients, is a warming wonder of a soup.
1 heaped tablespoon cumin seeds, toasted and ground (see Tip)
olive oil
1 large onion, cut into coarse chunks
1 large cauliflower, with outer leaves, cut into coarse chunks
1½ quarts boiling water
¾ cup heavy cream
sea salt flakes and freshly ground black pepper
Heat a large saucepan over medium heat, drizzle in a little olive oil, and add the onion and cauliflower along with the ground cumin. Season well with salt and pepper, stir, then pour in the boiling water. Cover the pan with a lid and let simmer for 20 to 25 minutes, or until the cauliflower is cooked through. Remove from the heat.
Using a hand-held stick blender, blend to a smooth consistency, adding more water if necessary. Pour in the cream and stir well, then check and adjust the seasoning. Return the soup to the heat and warm through, then serve immediately with bread and garnished with a drizzle of olive oil.
Simply delicious with…Curry-spiced Parmesan Toast (see page 19) or Cilantro & Feta Spiced Loaf (see page 235).
TIP: To toast spices, heat a dry skillet over medium heat, and add the spices. Shake the pan for a minute or so until the spices release their aroma. Transfer the toasted seeds to a mortar and pestle and grind to a coarse powder.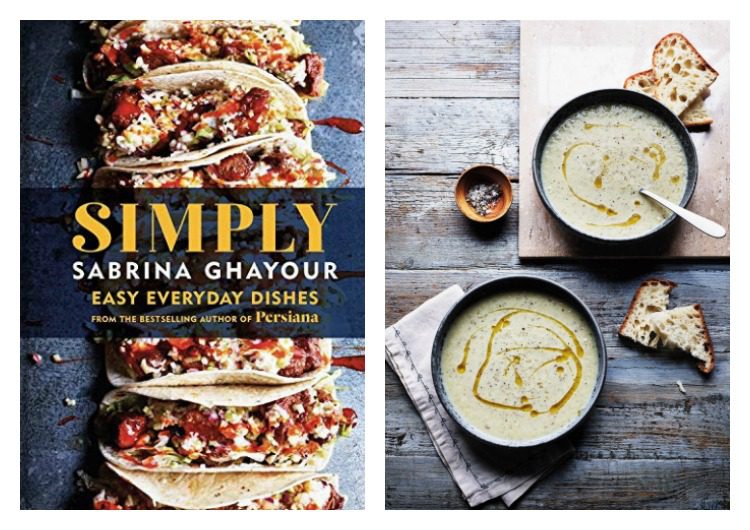 Special thanks to the publisher who is offering three copies of this book to members in the US with Eat Your Books offering one copy worldwide. Entry options include answering the following question in the comments section of this blog post.
Which recipe in the index would you try first?
Please note that you must be logged into the Rafflecopter contest before posting or your entry won't be counted. For more information on this process, please see our step-by-step help post and this forum post. Once you log in and enter your member name you will be directed to the next entry option – the blog comment. After that, there are additional options that you can complete for more entries. Be sure to check your spam filters to receive our email notifications. Prizes can take up to 6 weeks to arrive from the publishers. If you are not already a Member, you can join at no cost. The contest ends at midnight on April 28th, 2021.
a Rafflecopter giveaway