Cookbooks or lookbooks?
October 23, 2020 by Darcie
Some cookbooks on my shelf have splashes and splotches in many places, worn dust jackets, and other signs of being well-used in the kitchen. Others are pristine, with stiff spines and immaculate covers. This does not mean I love these volumes any less, however. Some cookbooks lend themselves more to looking than cooking, and that's okay. I'm not alone in this – Epicurious recently listed their 15 favorite cookbooks for looking, not cooking.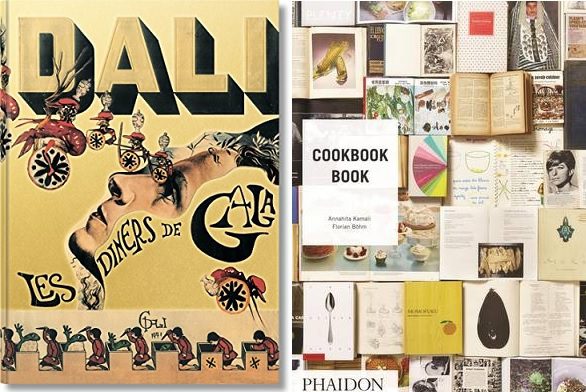 The article breaks up the books into three broad categories: Art cookbooks, Travel cookbooks, and Tweezer cookbooks. The last category is reserved for books that delve into the science of food or that require a lot of special ingredients and equipment. I have almost all of the books in this category, and I admit that I have yet to cook a single dish from any of them. Some day I might, but even if I don't, these books provide ample inspiration and explanation to make their heft (and hefty price tags) worthwhile for me.
I have to admit that I have never looked at any of the Art cookbooks in the Epi article, although I am intrigued by Les Diners de Gala by Salvador Dalí. The sole cookbook in my collection that I would consider falling into this category is Cookbook Book, but even that one has recipes that I have or likely will make. Plenty of Travel books sit on my bookshelves, although none of the volumes mentioned in this article. This year especially it is lovely to page through these books and make mental plans for future vacations to soak in the beauty and deliciousness of foreign lands.