Challenger Breadware & Loaf Story Worldwide Giveaway
September 29, 2020 by Jenny
Enter our worldwide giveaway to win one of three copies of Loaf Story: A Love Letter to Bread, with Recipes by Tim Hayward with one grand prize winner receiving a Challenger Bread Pan.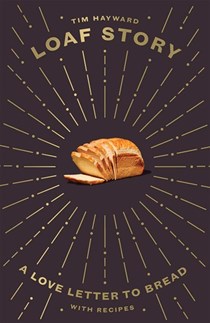 Loaf Story: A Love Letter to Bread, with Recipes is a food book about bread, not a book on baking bread. It details the role bread plays in people's lives all over the world and how it has been adapted and used in so many dishes. It has always been the food of the poor and yet now we routinely pay big money for an artisanal loaf. Few things smell better than a loaf of baking bread. Even if you are watching the dreaded "carb" not many can pass up a slice of fresh bread with butter. People with gluten sensitivities now can bake up tempting gluten-free loaves.
The cultural significance of a loaf of bread, from the British and American white sliced loaf to the French baguette, Scandinavian rye, and the uber-trendy Japanese katsu sando, is diverse. I found this book a very interesting read and am always happy to find recipes that utilize bread whether baked myself or purchased.
Our

takes you inside this book and shares the introduction and some background on a few of the recipes. Below we are sharing one full recipe. 
Fonduta
Add this recipe to your Bookshelf (click the blue +Bookshelf button).
500g (1lb 2oz) fontina or fontal, rind removed
500ml (17½fl oz) milk
8 egg yolks
150g (5oz) butter
1 loaf Italian white bread, to serve
salt and black pepper
Finely chop or coarsely grate the cheese. Prepare a double boiler by placing a heatproof bowl over a pan of water and, as soon as the water is simmering, add the cheese and milk and heat until the cheese is fully melted and the mixture is smooth.
Beat the egg yolks until smooth and homogenous. Slowly pour the yolks into the fonduta in a thin stream, mixing thoroughly with a whisk or silicone spoonula as you go. It is important to do this gently, keeping the heat low, so that the eggs don't scramble. Taste and season. Serve with Italian bread for dipping.
---
Challenger Breadware has perfected the craft of baking bread at home with their bread pan. The thick black cast iron of the bread pan delivers uniform, radiant heat to your bread and the domed lid allows space for a beautiful rise. Once you remove the lid, the base continues to radiate heat around your bread for beautiful crusts with darkened ears. The pan also traps the right amount of steam for baking perfect bread.
I recommend reading Jim and Lisa Challengers' story of bread here.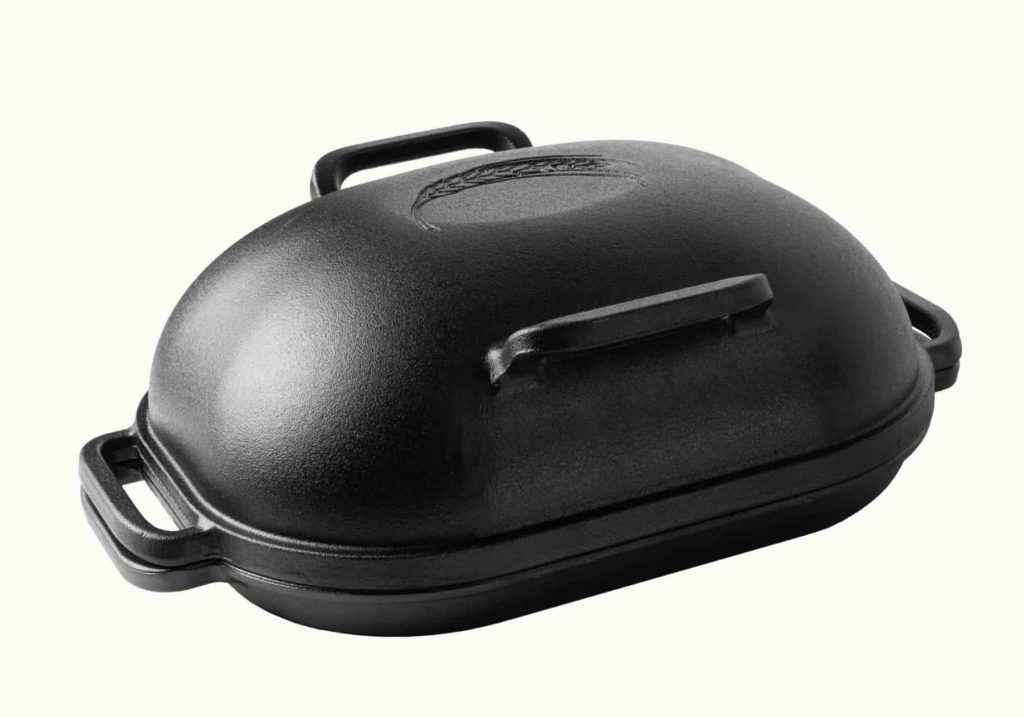 I have made several loaves of bread in this magnificent pan. The first few loaves were not "pretty". Below you will find a photo of a loaf that was reasonable to look at – I am still working on my shaping. Now that the cooler months are upon me here in Colorado and I have stocked up on bread flour and yeast I hope to be a worthy bread baker by spring of next year.
You can do far more than bread in this magnificent piece of bakeware. Think pizza, rolls, and more. I am babying my pan and using parchment but that isn't necessary. See the FAQ section under Care and Use.
Challenger Breadware has a YouTube channel that shares wonderful baking tutorials on techniques which I am finding very helpful.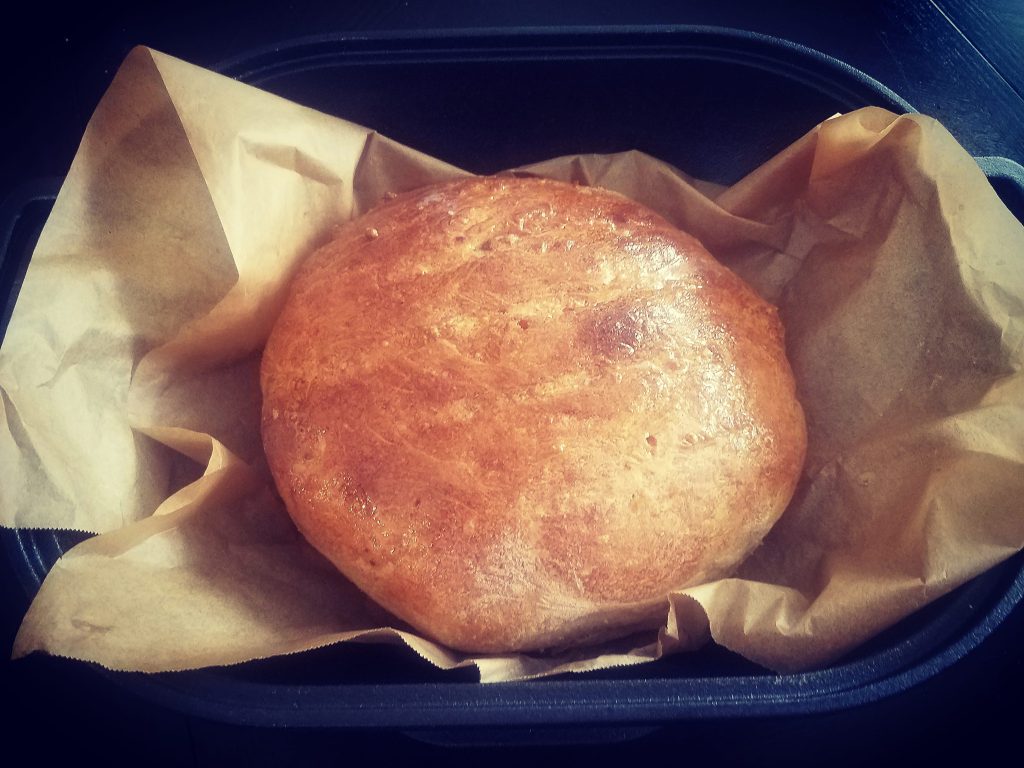 Challenger Breadware ships free in the US with a purchase over $70.00 and they will ship worldwide, too! See the FAQ section for more information on shipping as well as baking help and more.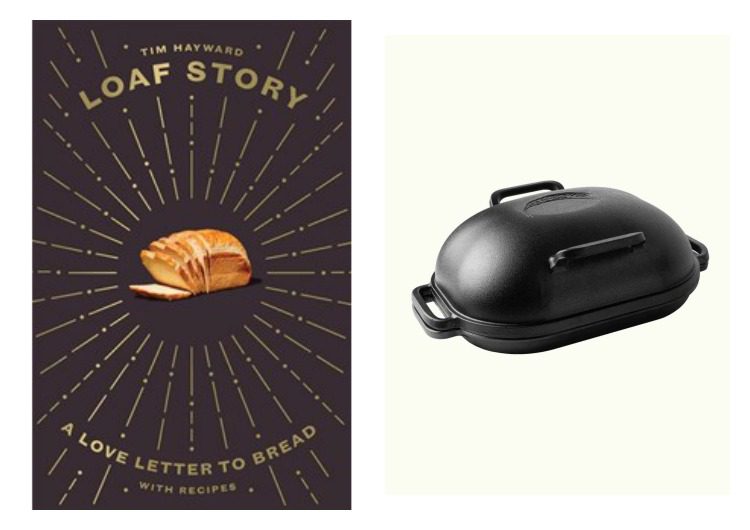 Special thanks to the publisher for offering three copies of this title and to Challenger Breadware for providing one of their fantastic pans in this worldwide giveaway.
Entry options include answering the following questions in the comments section of this blog post.
Which recipe in the index would you try first?
Visit the Challenger Breadware shop site and leave a second comment about which item(s) you would like in your baker's arsenal?
Please note that you must be logged into the Rafflecopter contest before posting or your entry won't be counted. For more information on this process, please see our step-by-step help post and this forum post. Once you log in and enter your member name you will be directed to the next entry option – the blog comment. After that, there are additional options that you can complete for more entries. Be sure to check your spam filters to receive our email notifications. Prizes can take up to 6 weeks to arrive from the publishers. If you are not already a Member, you can join at no cost. The contest ends at midnight on  March 29th, 2021.
a Rafflecopter giveaway
Special thanks to Quadrille for a copy of the book to review and enjoy and to Challenger Breadware for providing me one of their bread pans to test out. It really has made a difference in my bread creations.