Fresh isn't always best
September 26, 2020 by Darcie
I always have at least one bulb of garlic in the pantry, usually more. I also grow herbs like parsley, basil, dill, and thyme. For most recipes, using the fresh version of these items is the best way to go, but that is not true in all cases. Sometimes dried spices and herbs work better, and that is the case with garlic powder as Ben Mims explains in The L.A. Times.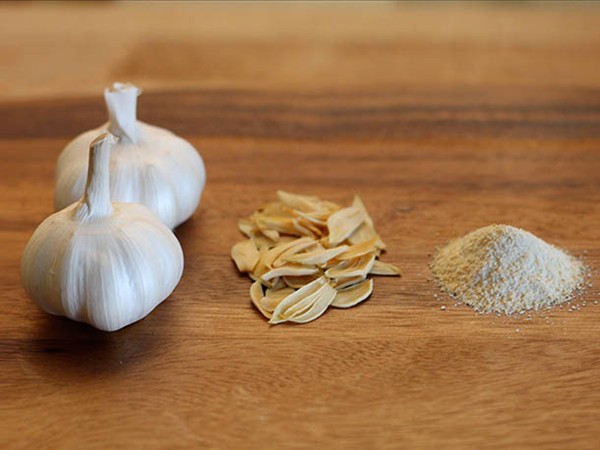 Stay at home orders and quarantine made cooks out of many people who weren't used to performing that task day in and day out. Even for those who regularly cooked, it was not always easy to keep fresh products on hand. Both of these groups turned to dried spices and herbs to add flavor and depth to their meals.
While some chefs may view garlic powder with disdain, it can enhance the flavor of both meats and vegetables. Award-winning food historian and cookbook author Michael Twitty says "Garlic powder makes people who wouldn't like a certain food love it. If you are trying to eat more vegetables, throw in some garlic powder. You can say to yourself, 'I'm really eating garlic but I'm also eating broccoli.'"
Garlic powder also enhances meats, and is especially useful in situations where fresh garlic would burn, such as rubs for meats destined for the grill or in fried chicken. "Garlic powder — or granulated garlic as we call it — melds with the meat and smoke to create that bark on the brisket that makes it perfect," according to Los Angeles barbecue master Kevin Bludso.
Photo of DIY garlic powder from Serious Eats