An iconic cookbook store needs your help
September 17, 2020 by Darcie
It's no secret that we love independent cookbook stores – not only because they offer a wide selection of our favorite books, but also because they render so many great services. Whether it is author talks, cooking classes, or just insightful recommendations from knowledgeable staff, cookbook stores provide amazing benefits to food lovers.
It is also no secret that cookbook stores around the world have struggled in recent years. We have lost many wonderful shops in the last decade due to rent issues, retirements, and other challenges. Between competition from large chains and online retailers, the fallout from the Great Recession, and now obstacles created by the pandemic, it is a wonder that any of these niche stores have been able to keep their doors open. We recently learned that one of our favorite cookbooks stores is facing an existential crisis. Kitchen Arts & Letters in New York City, which for 37 years has served professional cooks as well as home cooks, food writers, and anyone interested in the world of food and drink, has started a fundraiser to help keep the doors open.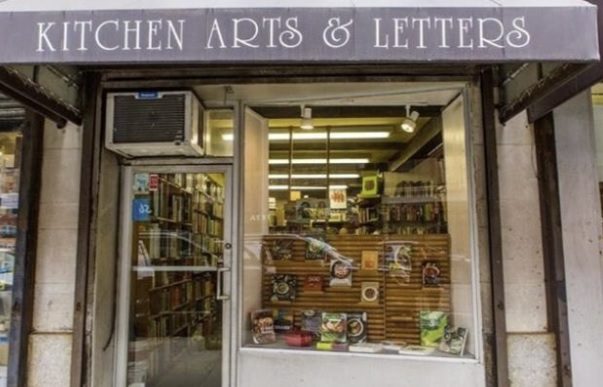 On the Go Fund Me page, Managing Partner Matt Sartwell notes that restrictions put in place to manage the coronavirus pandemic have pushed KAL to the brink of closing: "Our usual sources of income—everyday customers, major food conferences, restaurant chefs—have all been dealt staggering blows. Without them, we're not coming close to paying our bills," he explains.
If you have ever ordered from KAL or visited their store, you know what a valuable resource it is and how fantastic their staff members are. Sartwell's emotional plea says it all: "We want to remain the place you find the books you were always looking for, the place that has the books you never dreamed existed. We want to delight you with books signed right here in the store by your favorite authors. We want to do for you exactly what a specialist bookstore is supposed to do: connect you to an amazing, ever-growing world of first-rate books."