Food news antipasto
August 30, 2020 by Darcie
Audiobooks are wonderful to listen to during a commute or while relaxing on vacation, but have you ever listened to an audio cookbook? A recent tweet from Abrams Books touting the audiobook of Michael Ruhlman's latest release, From Scratch, says that "listening to audio cookbooks can be a great way to learn how to be a better cook without getting the pages of a book messy!" For a limited time, the audiobook is only $2.99, so this may be a good opportunity to see if you like the format.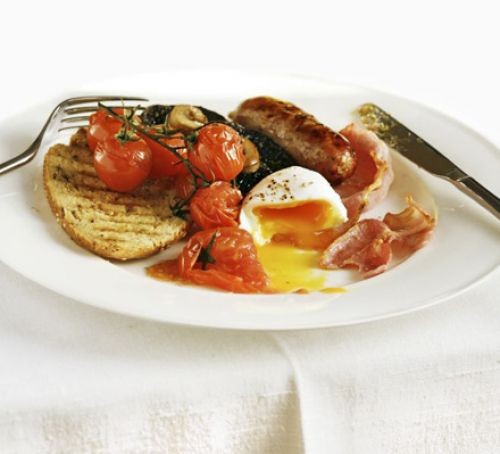 We've written before about Penzey's Spices owner Bill Penzey and his unabashed political stances. His company's flagship store is located near Kenosha, Wisconsin, where protests against the police shooting of an unarmed Black man have featured looting and violence. When someone asked Penzey if he would still support the protests if it were his business being looted, the spice shop owner had an interesting reply. After talking with his family and staff, he decided to "loot" his own store by giving away all of the merchandise in it to people in need. Of note: the Penzey's store in uptown Minneapolis was damaged during protests, and Penzey replaced the broken glass with murals supporting the cause of racial justice.
If you are a gardener in northern latitudes, this time of year is bountiful beyond measure – so much bounty that you might have nightmares about the number of zucchini/courgettes you have. You might be running out of ideas on how to use these curcurbits, but Yotam Ottolenghi has you covered. Head over to The Guardian to find all of his salads, starters, and sides dish recipes that take advantage of the fruits of your labor.
Pandemic, wildfires, heat waves, murder hornets, hurricanes – 2020 is completely full of stressors. People turn to comfort food when confronted by stress, and there are few things more comforting than mac-n-cheese. Maybe that is why restaurants across the US are creating signature macaroni and cheese dishes, each putting their own spin on this creamy, cheesy bliss.
One might think it would be impossible to get a full English breakfast as a sandwich to go, but leave it to Heston Blumenthal to achieve the impossible. He has created a breakfast sandwich that provides all of the flavors of a traditional full English, using a bean-flavored bread and a coffee-flavored mushroom ketchup. It also contains sausage, bacon, egg, mayonnaise, tomatoes, and cannellini beans. You can find the sandwich at Waitrose and Waitrose.com.
Photo of Full English breakfast from BBC Good Food and Angela Nilsen