100 Cookies – Hardcover Cook Baking Box Giveaway
August 30, 2020 by Jenny
In June, I shared with our members one of my favorite subscription box services Hardcover Cook. I've been assisting Monique as her baking consultant. She is a fellow cookbook lover and I love baking. This week HCC announced the first baking box as well as the fall box selections and other special offerings! I recommend signing up for HCC's newsletter (scroll down to the bottom of the page – even though it states 404 error – and enter your email at Subscribe) so you are kept current.
The baking box starts shipping on September 14th and features Sarah Kieffer's 100 Cookies: The Baking Book for Every Kitchen, with Classic Cookies, Novel Treats, Brownies, Bars, and More. Subscribe now and the first 50 Baking Box subscribers will receive a complimentary box of Heirloom Flour from Hayden Flour Mills. I have tried this flour and was impressed with the results.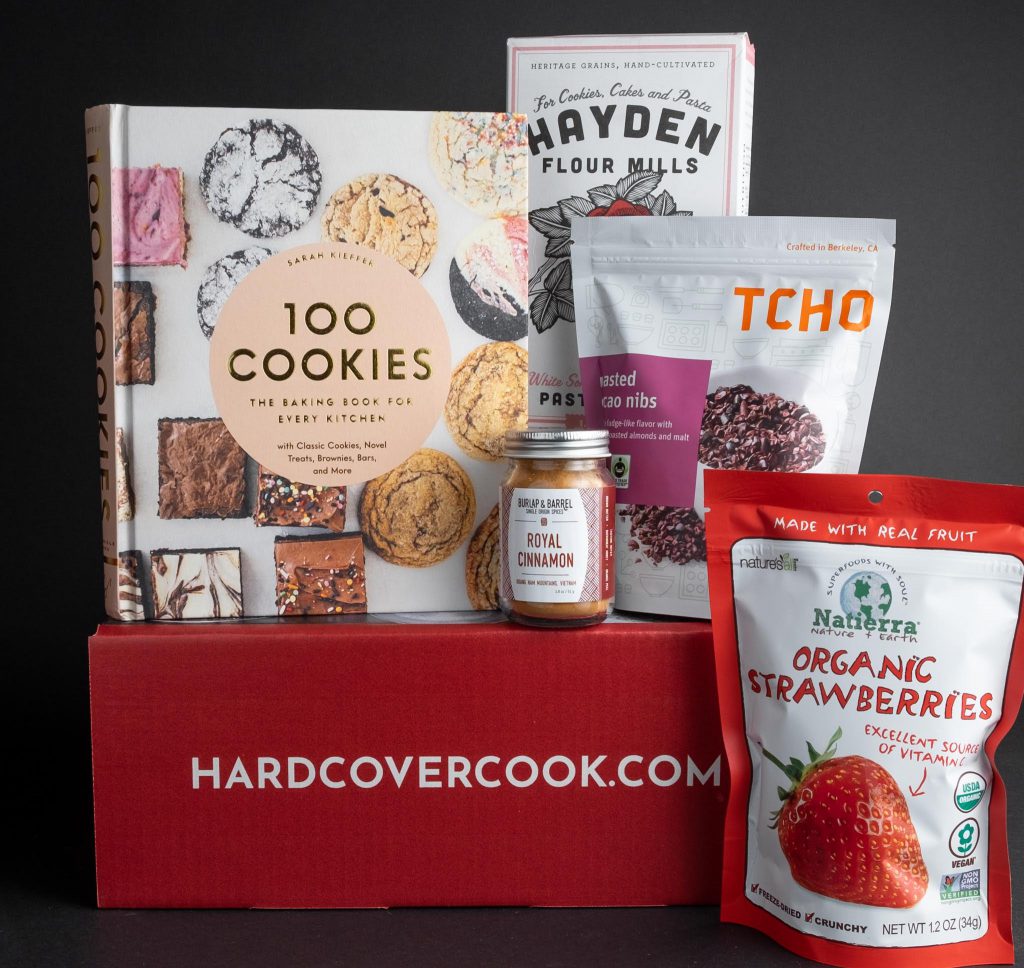 The entire box will contain:
a copy of 100 Cookies: This title from the writer of The Vanilla Bean Blog and author of The Vanilla Bean Baking Book, 100 Cookies brings the cookie baker recipes from the classics to brownies and bars to next level creations. From the traditional chocolate chip cookie to Lavender cookies with white chocolate crème fraîche glaze to her #hashtag famous pan-banging cookies, there is something for every level baker. 100 Cookies is the book you need for this season's cookie marathons and everyday cookie enjoyment.
Tcho Chocolate Roasted Cacao Nibs
Tcho Chocolate Cocoa Powder
Freeze Dried Bananas
Freeze Dried Strawberries
Royal Cinnamon from Burlap & Barrel
Microplane Grater for Hard Spices
Stone Nutmeg WHOLE from Burlap & Barrel
Instant Espresso Powder
BONUS for first 50 signups: Heritage Grain Flour from Hayden Flour Mills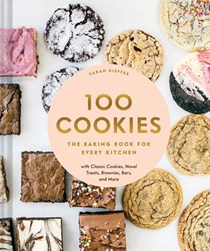 ---
The fall omnivore box features the one and only Ottolenghi (scroll down) and his new book Flavor and the vegetarian option is La Vida Verde (scroll down). And there is even more! HCC is launching a special book-only Dream Collection to deliver new fall releases to you (with author-signed bookplates adhered to the books).
Special thanks to Hardcover Cook for offering the 100 Cookies baking box to one of our US members. Entry options include answering the following questions in the comments section of this blog post.
Visit the Hardcover Cook site and leave a comment about which box has caught your attention. *Select SHOP and the dropdown menu will allow you to pick which section to explore.
Please note that you must be logged into the Rafflecopter contest before posting or your entry won't be counted. For more information on this process, please see our step-by-step help post and this forum post. Once you log in and enter your member name you will be directed to the next entry option – the blog comment. After that, there are additional options that you can complete for more entries. Be sure to check your spam filters to receive our email notifications. Prizes can take up to 6 weeks to arrive from the publishers. If you are not already a Member, you can join at no cost. The contest ends at midnight on October 19th, 2020.
a Rafflecopter giveaway