Do you like your recipes poetic or practical?
August 28, 2020 by Darcie
Some recipe writers conjure words like the best poets or lyricists, others are matter-of-fact and straightforward in their prose. Most people have a preference for one type of recipe over another, and Leite Culinaria's David Leite and Renee Schettler are no exception. The two each make the case for their preferred method of recipe writing.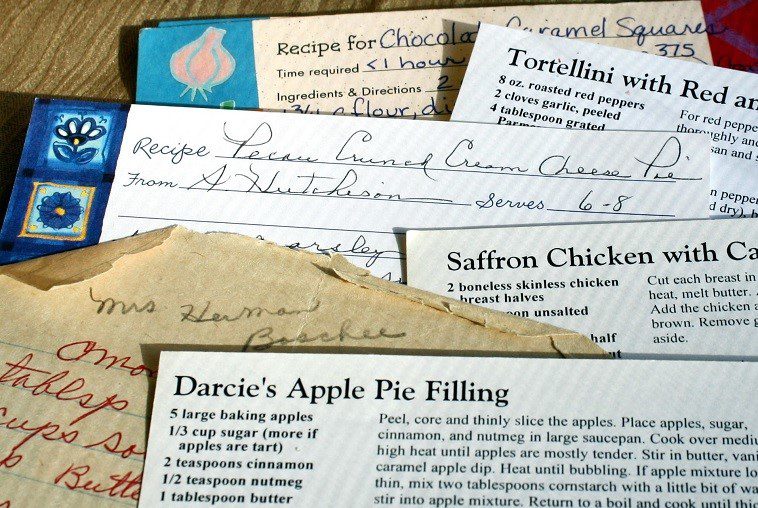 Renee lands in the poetic camp. She says she is "drawn to recipes with a little character. Those far-and-few-between recipes that play loose and easy with language, that dance to their own rhythm of style and grammar, that are imbued with a touch of the writer's personality." She finds straightforward recipes boring, and leaves her with an incomplete understanding of the dish she is making.
David, on the other hand, prefers concise, simple recipes. This is not to say he does not enjoy good food writing, but thinks that evocative descriptions and lengthy explanations belong in the lead up to the recipe, not in its instructions. "Let's keep it relegated to the headnote. That's where all of the everyday prettiness—the art—Renee loves should live," he says.
I find myself on David's side on this topic. I enjoy cracking open a cookbook to read like a novel and find myself drawn in by good stories, passages that describe locations so I can picture myself in a faraway land, and the occasional gorgeous photograph. But for the recipe itself, I prefer the writing short and sweet. Where do you fall in this debate?
Jenny recently covered this subject as well in Order up: one recipe, hold the narrative.