Sweetness to go (or delivered)
August 25, 2020 by Darcie
The pandemic has changed the way millions of people worldwide are eating. Many people accustomed to eating out for some (or all) of their meals suddenly had to shift gears and cook at home. While the transition has not been seamless, most people have adapted to the situation and home cooking hasn't been this robust for decades. Baking is another story, however. Even avid home cooks are sometimes intimidated by patisserie, so although some people have taken up baking as a quarantine hobby, others are not getting their sweet fix. That's where delivery and curbside service comes to the rescue.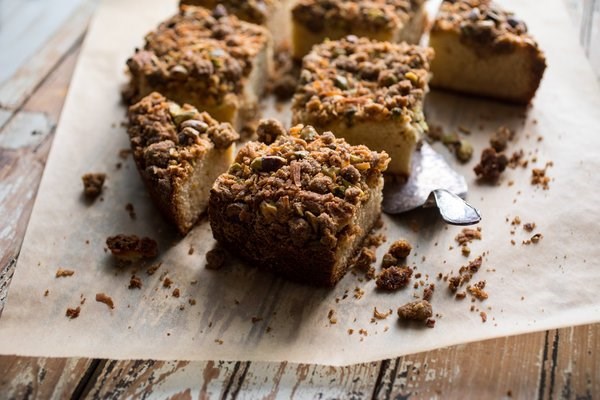 Some of the world's best bakeries, along with less well known but equally loved corner patisseries offer delivery, shipping, and contactless pickup. Epicurious provides us with a list of great regional bakeries that offer delivery almost anywhere in the US (while the list dates from December, most of these bakeries are still offering shipping). This includes cookies from Levain, coffee cake from Zingerman's, along with breads, cheesecakes, macarons, and more from bakeries across the country.
For those who live in the UK, you can try a list of the best cakes to order for delivery to your door or the best bakeries that offer pickup or delivery in London. The former list includes favorites like Cutter & Squidge and Hummingbird Bakery, while the latter contains the bakeries of famous pastry chefs like Claire Ptak and Dominique Ansel.
For those in Australia or New Zealand, the options are more limited, but I did spy one for the best cakes for delivery in Sydney, and discovered that the famous Bourke Street Bakery is offering online ordering for pickup at many of its locations. If you live in Auckland, you can try this list of fourteen bakeries that offer delivery, including The Caker and Gourmet Gannet.
Even if none of these options are available to you, chances are a small local shop is offering either curbside pickup or delivery. In the small town where I live, there are two thriving small bakeries where I can get cupcakes, cookies, breads, cinnamon rolls and more, and they offer drive-up service so I do not even have to get out of my car. These small businesses are especially hard hit by the pandemic, so they would greatly appreciate your business.
Photo of New deli crumb cake from Zingerman's Bakehouse by Amy Emberling and Frank Carollo