Are chefs embracing nonstick pans for home cooking?
August 19, 2020 by Darcie
While avid home cooks stock their cupboards with a rainbow of Le Creuset, gorgeous glowing copper pans, and high-dollar triple-ply cookware, restaurant kitchens contain more utilitarian pots and pans, usually plain stainless or aluminum pans. You rarely see a nonstick-coated pan in a restaurant, and chefs often exhort home cooks to get rid of their nonstick cookware, claiming that it is a waste of money. However, after being stuck at home cooking in circumstances that differ wildly from their restaurant kitchens, a few chefs are changing their tune about Teflon and other nonstick surfaces.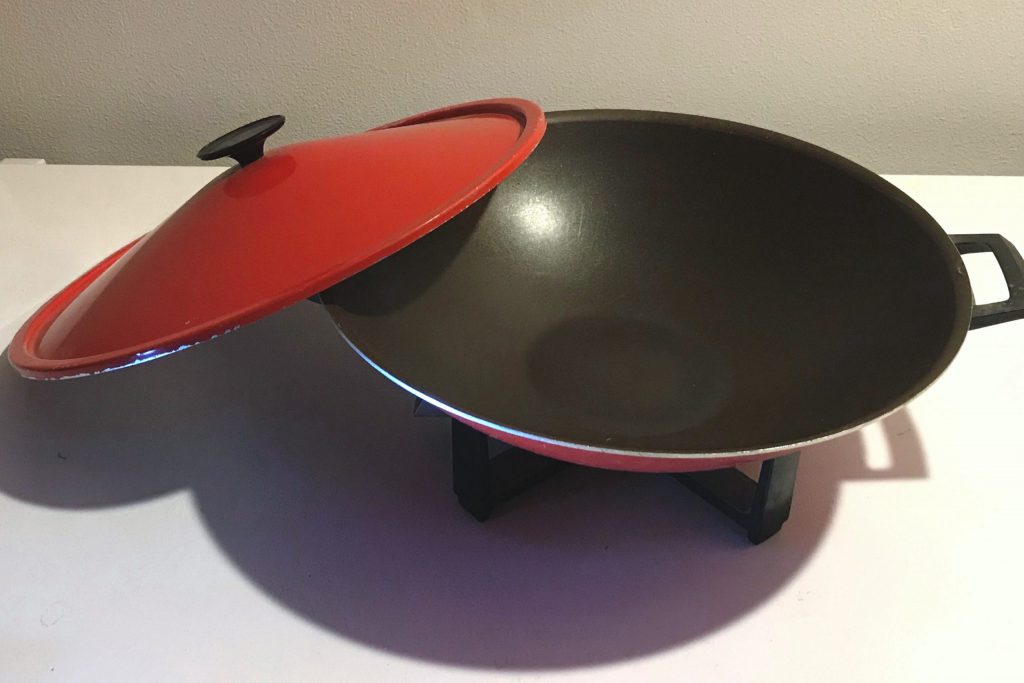 David Chang is one such chef who recently praised nonstick cookware. In March, he confessed his newfound admiration for the product in his podcast: "I never thought in my wildest dreams that I'd cook with a Teflon wok," he told listeners, adding that "I'm not embarrassed any more, I'm coming out, I'm telling the world that my favorite piece of equipment right now is a Teflon wok made in Korea." What changed Chang's mind? The ease of cleanup for nonstick cookware. Most chefs never have to do the dishes at work, but as we all know, cooking in quarantine means there is a never ending parade of pots, pans, and dinnerware that need to be cleaned. Easy cleanup is a virtue.
The biggest drawback to nonstick cookware is its limited durability – even the best pans only last a few years, and the coating is easily scratched. Most nonstick cookware fares poorly in the dishwasher as well. There is a litany of precautions you must take with nonstick pans: don't use them on high heat, don't use metal utensils, avoid sudden temperature changes, don't use oil sprays, and so on. That's why most chefs embrace well-seasoned cast iron or carbon steel pans instead.
After initially praising his Teflon wok, Chang has since tempered his enthusiasm for nonstick cookware, telling his audience that it is pointless to spend a lot of money on nonstick pans. In our house, we have phased out most nonstick cookware, mostly due to concerns about the coating's safety. One of the chemicals that was formerly used to make Teflon has been linked to cancers near the plants that produce the cookware. Do you embrace nonstick or have you eliminated it from your kitchen?