Summer Kitchens – Cookbook Giveaway
July 24, 2020 by Jenny
Enter our giveaway to win one of three copies of Summer Kitchens: Recipes and Reminiscences from Every Corner of Ukraine by Olia Hercules open to US members and EYB is providing one additional copy worldwide.
Olia Hercules' Mamushka: Recipes from Ukraine & Beyond and Kaukasis: The Cookbook: A Culinary Journey Through Georgia, Azerbaijan & Beyond are beautiful books that received critical acclaim. Mamushka won the prestigious Fortnum and Mason Award for best debut cookbook 2016
Summer Kitchens isn't a book that contains recipes to be made and eaten in the summer. Instead, it is about a special place called the litnya kuhnia or summer kitchen. A separate one-room brick structure located near the fruit and vegetable gardens of her childhood home was a magical place. All summer long, her family would cook and eat in this place, and sometimes it was used for bigger feasts during winter festivities. Summer kitchens have become a thing of the past but in this gorgeous book, Olia brings the experience of this disappearing place to us.
Chapters are organized as follows: fermenting, pickling and preserving; breakfasts and bites; broths and soups; bread, pasta, and dumplings; vegetables; meat and fish; and ending with cakes, desserts, and pastries.
Summer Kitchens is a stunning trip to Ukraine that is unique and something to be treasured. My feelings toward this book are similar to those I have for Carpathia, A Table for Friends, and Bitter Honey. These titles are adventures that bring calmness and inspiration and give us a reprieve from this rollercoaster of life.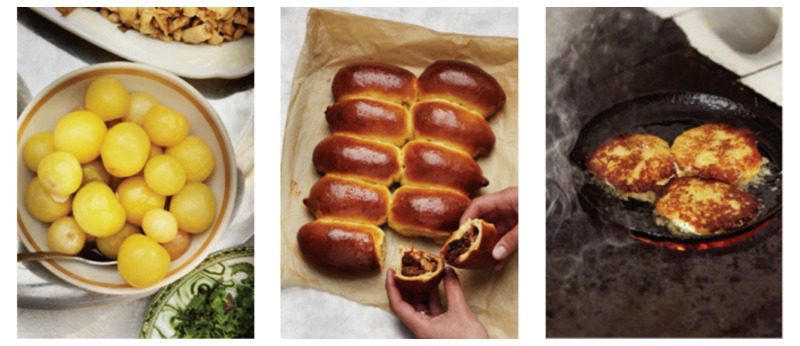 Our

takes you inside this beautiful book and features the following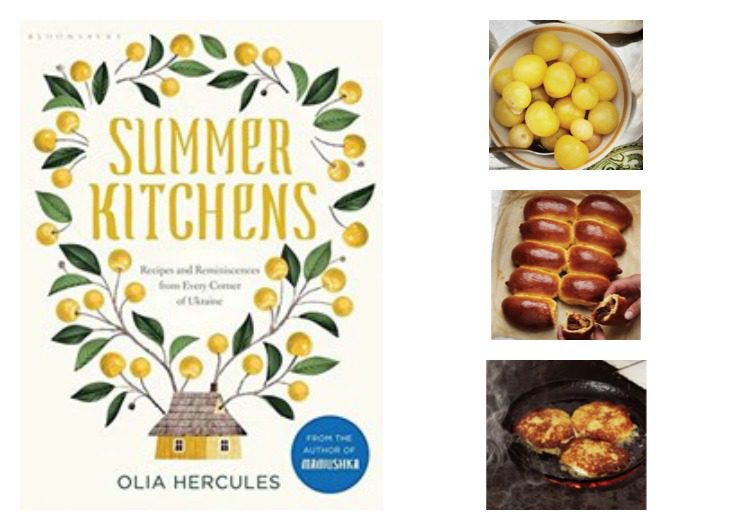 Special thanks to Weldon Owen for providing three copies of Summer Kitchens in our giveaway open to US (EYB is providing a fourth copy worldwide). Entry options include answering the following question in the comments section of this blog post.
Which recipe in the index would you try first?
Please note that you must be logged into the Rafflecopter contest before posting or your entry won't be counted. For more information on this process, please see our step-by-step help post and this forum post. Once you log in and enter your member name you will be directed to the next entry option – the blog comment. After that, there are additional options that you can complete for more entries. Be sure to check your spam filters to receive our email notifications. Prizes can take up to 6 weeks to arrive from the publishers. If you are not already a Member, you can join at no cost. The contest ends at midnight on January 23rd, 2021.
a Rafflecopter giveaway