Learning from the masters
July 18, 2020 by Darcie
Television cooking shows can offer useful cooking tips, workable recipes, and creative ideas on how to showcase unusual ingredients. Sometimes, however, what is being done on the small screen – especially in competition cooking programs – does not exactly translate to the real world. Good Food (AU) Eloise Basuki explains this is a humorous, snark-filled article on 12 unrealistic cooking tips she learned from watching MasterChef Australia.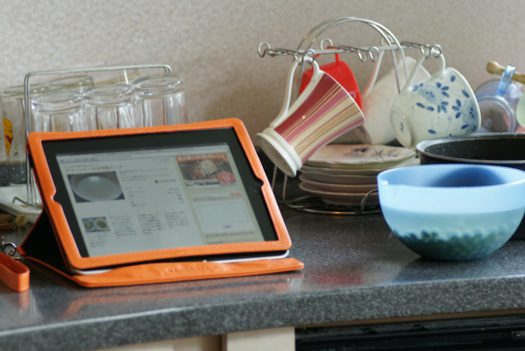 If you want to make ice cream, you must use liquid nitrogen instead of those pesky churns that take up cupboard space, says Basuki. "If you want ice-cream the cool way, the Reynold way, you need liquid nitrogen. Yes, it may burn your hands off if you touch it; yes, you need to wear nerdy goggles when using it; no, they don't sell it at Coles," she snarks. "But it makes ice-cream in 30 seconds, and who has patience for more than that these days?"
Even though many of us are in lockdown or just don't feel comfortable going out for meals, that's no excuse for wearing elastic-waist pants or pajamas while eating, another tidbit Basuki gleaned from MasterChef. "Take a leaf out of [host] Melissa Leong's book and dress not for the job you have (sitting on the couch, scoffing pasta in front of The Bachelor in Paradise), but for the job you want (a fabulous TV food critic whose lipstick could survive a nuclear meltdown)," she writes. Personally I am afraid to put on real pants or dresses because I've been wearing yoga pants and/or pajamas almost every day since mid-March.
Basuki applies her barbs to ten other "tips" from the program, for a delightful break from the often depressing news that seems to be de rigueur. I have not been watching many cooking programs these days, mostly because I am too busy actually cooking every meal without a break. Not getting takeaway or eating out has put a dent in the time I usually reserve for cookbook browsing and cooking shows. Maybe it is time to revert to frozen pizza so I can settle in for some unrealistic 'reality' cooking shows.